PM Modi dedicates unit 1 of Kudankulam Nuclear Power Plant to nation
Chennai: Prime Minister Narendra Modi on Wednesday dedicated the Unit 1 of Kudankulam Nuclear Power Plant to India.
The Indian Prime Minister was virtually joined by Russian President Valdimir Putin and Tamil Nadu Chief Minister Jayalalithaa through video conferencing from their respective offices.
"This is an addition to the efforts of our scientists working hard to escalate the production of clean energy in India. It signals the joint commitment to build pathways of partnership for green grown," Modi said after dedication the Unit 1. Adding, 'five more units of 1000 mega watt capacity would be set up at this plant'.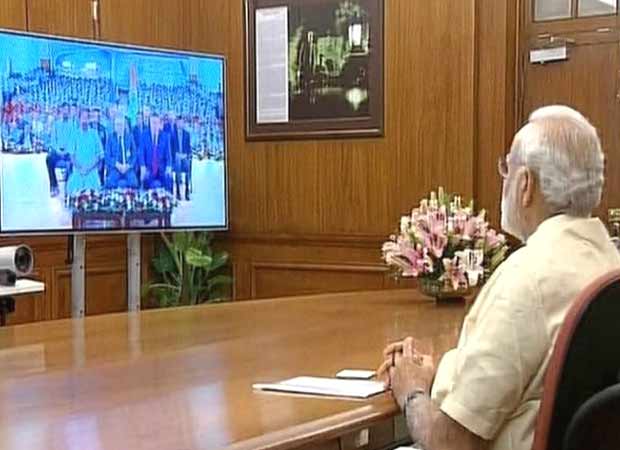 Pic : ANI tweet
What Jayalalithaa said:
It is a monument to the friendship between India and Russia.

Recalled the steps taken by the government to assure safety to the local residents

Sought commissioning of Unit 2 soon so as to meet the growing power demands.

Expressed gratitude to Prime Minister Narendra Modi saying it would have never happened without his effort.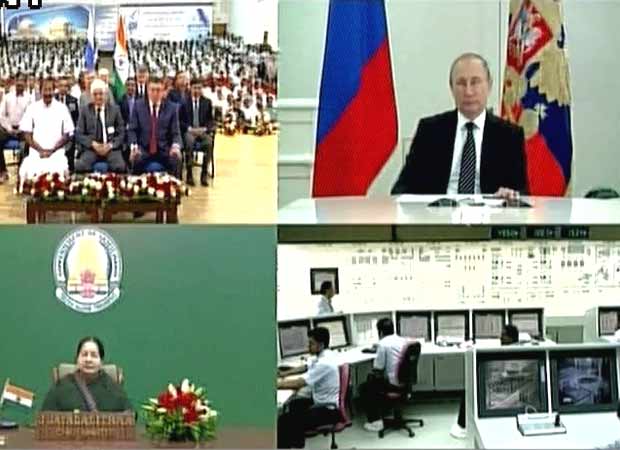 Pic: ANI tweet
Put ban on 'Manja', PETA appeals to NGT
About Unit 1:
The Unit 1 of this Nuclear Power Plant became critical in July 2013.

The power generation started in early this year.

The power plant has produced more than 10,000 million units so far.

This was the initiative of the then Indian Prime Minister Rajiv Gandhi who signed the pact with Russia in 1988.

The plant load factor has touched 90%, the highest since its commissioning in December 2014.