Muslims ignore AIMPLB advisory,does Yoga in Mosque
Hathras: Not paying any heed to the advisory of the All India Muslim Personal Law Board (AIMPLB), members of the Muslim community in a village of Hathras observed the International Yoga Day by performing Yoga inside a mosque.
Their courageous act sent a message all over the world that Yoga is not confined to a particular religion. The people doing Yoga said that it should be included in our routine to stay fit and healthy.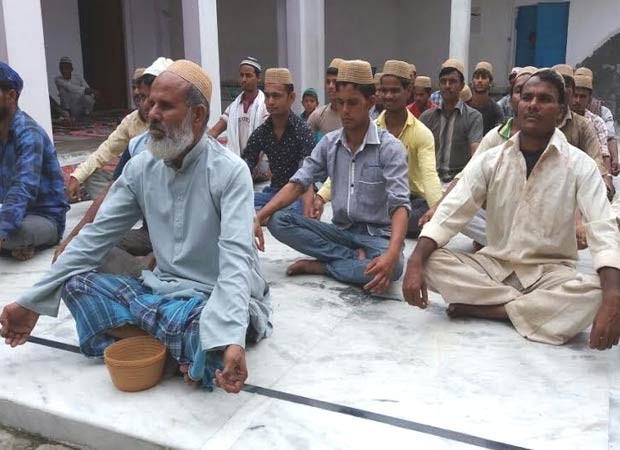 Imam of the Mosque Dr. Wali Mohhammad, who led the community members to do Yoga stated, that "some people are trying to make controversies in the name of religion, while this exercise has nothing to do with it".
"If you have objection with chanting 'Om' while doing Yoga you can speak 'Allah' instead," said Dr. Mohhammad.