Male chauvinists may take a lesson from development in Aishbagh
Lucknow: Aishbag Eidgah has set an example of Male-female unity. This has come at a time when women are fighting men in several places in the country over the issue of entry of women into the religious places.
Doing something different, male and female Muslims offered Namaz at this prayer site on the occasion of Eid on Wednesday, the first day of Eid celebration in Lucknow. It was also celebrated the next day by members of another sect.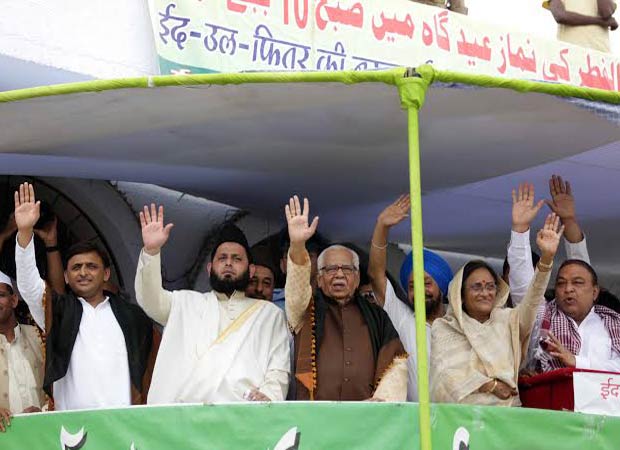 Initiative was taken in this regard by the Islamic Centre of India. The imam of Eidgah, Maulana Khalid Rashid Firangi, told Newztrack.com that special arrangements were made to see that women offered Namaz peacefully with men