Machines cannot be relied upon, says a techie Akhilesh Yadav on EVMs
Lucknow: Former Uttar Pradesh Chief Minister and Samajwadi Party Chief, Akhilesh Yadav on Saturday reiterated that electronic voting machines (EVMs) cannot be relied upon and demanded polling through ballot papers in future.
A tech-friendly Akhilesh said that EVMs work on software and nobody knows when it develops a snag.
Addressing a press conference at the party headquarters here, Akhilesh said, "When will EVMs develop a snag no one can tell ... When will the software fail ... Machines cannot be relied upon. We do not have faith in EVMs."
When asked over the Bahujan Samaj Party (BSP) Supremo Mayawati's suggestion of an opposition unity against BJP ahead of 2019 Lok Sabha polls, Akhilesh said, "I have met several opposition leaders and had a talk on the issue."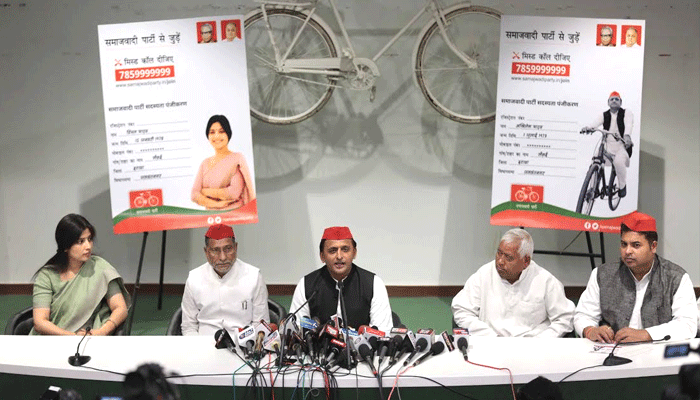 It may be mentioned that the Samajwadi Party has launched a two-month membership drive of his party to reach to maximum people and rebuilt the lost faith of people.
What else Akhilesh said?
- Election was fought by spreading hatred in the name of caste and religion.
- Yogi govt announced 24-hour electricity through its power to all scheme. But it is the power sub-stations, transformers and distribution lines installed by SP government which will help BJP in doing so. We did a lot in the power sector.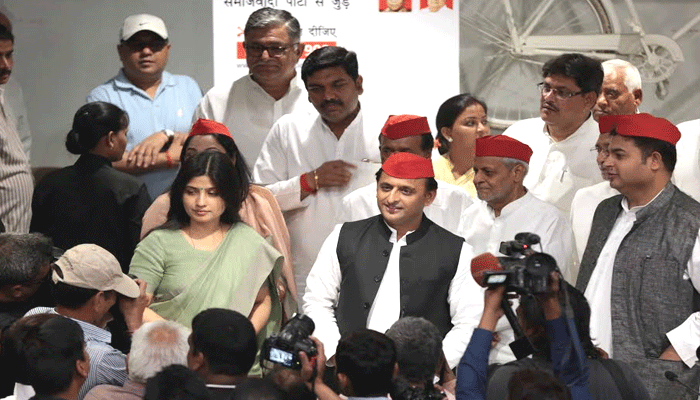 SP's Membership Drive:
- Samajwadi Party's membership drive will continue for 2 months.
- More and more people are getting associate with our drive.
- SP's target is to reach every section of the society.
- Akhilesh Yadav said that the SP's membership drive also will reach to the people outside Uttar Pradesh.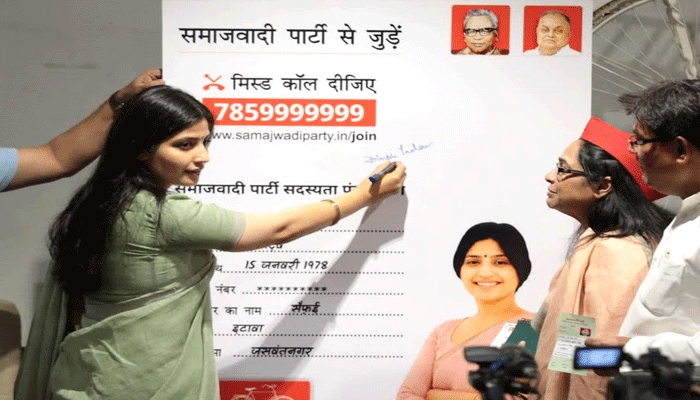 Akhilesh takes a dig at the working module of Yogi government:
- The works done by the new government in Uttar Pradesh after coming to the power are not beneficial for the state people.
- All the schemes, the BJP is playing on, were run by SP government.
ALSO READ:
- Innocent public is being harassed in the name of anti-Romeo.
- People are left unemployed and with the crackdown on illegal slaughterhouses.
- When slaughterhouses may run in Madhya Pradesh, Gujarat and Maharashtra, what is the problem in Uttar Pradesh?