It was beef in Akhlaq's home, confirms forensic report
Noida: In a startling revelation, it has come to light that the piece of flesh kept in the refrigerator of Akhlq, the one who was lynched in Dadri village under Bishara block of Noida, was beef.
The reports of a forensic laboratory of Mathura, claimed that the piece of flesh found from his refrigeration either belonged to a cow or its progeny.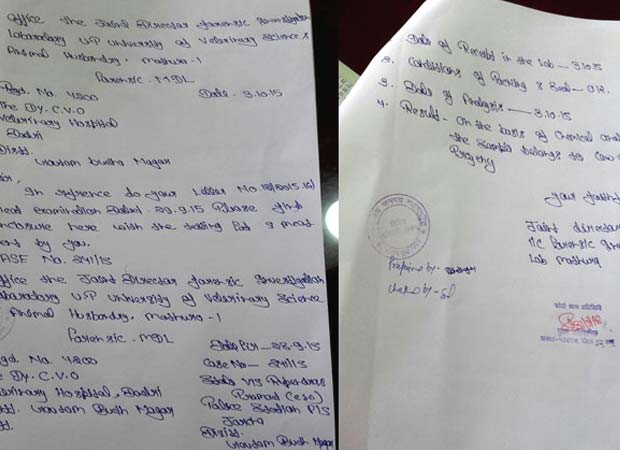 Akhlaq, 50, was beaten to death on September 28 last, and his 22-year-old son Danish was critically injured by an outraged mob which had barged into their house following rumours that the family had consumed beef.
Akhlaq family gets four flats in Greater Noida in Uttar Pradesh
Bisara villagers demand CBI probe in Akhlaq lynching case
No need to transfer Dadri lynching case to CBI: UP government
Earlier, the initial initial report last year, a local government veterinarian said that the flesh 'looks like mutton'.
A local BJP leader was among 10 arrested for murder.

Ruling Samajwadi Party of Uttar Pradesh accused the Bharatiya Janata Party of stirring

communal tension

.

The revelation may once again revive politics over the mob killing.
The nationwide debate on intolerance also started after this incident.