Ganga river's water is undrinkable, says UP Governor Ram Naik
Lucknow: Taking a dig at the pollution in the Ganga river, Uttar Pradesh Governor Ram Naik on Tuesday said that the water of the pious river is no more drinkable.
"Only the two drops of Ganga river's are enough for salvation, but looking at the pollution in its water, it doesn't look drinkable anymore," said the Governor at a function organised for the launching of Kumbh 2019 logo, UP tourism's tagline and a dedicated portal here.
The program also marked the presence of Chief Minister Yogi Adityanath, his deputies Keshav Prasad Maurya and Dinesh Sharma and more than half-a-dozen cabinet ministers. Naik also appealed Yogi to ensure proper and better execution of arrangements at the mass Hindu pilgrimage.
Also Read: Modi takes seaplane on last day of Gujarat campaign
It is worth mentioning that Ram Naik has been vocal about pollution in the Ganga river in the past also.
The UP government, however, has claimed that the preparations for the occasion as big as Kumbh 2019 have already begun.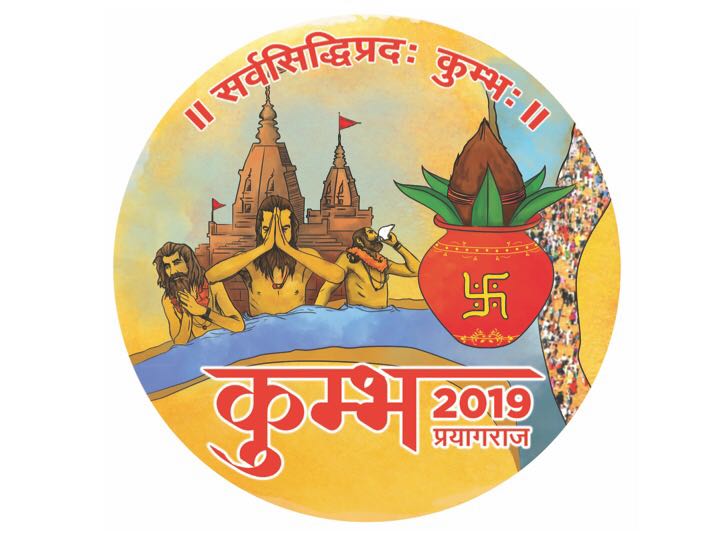 Kumbh-2019-Logo
At the event, the tagline of the UP tourism was also released which states, "UP nahi dekha to India nahi dekha" (If you have not seen UP, you have not seen India). Apart from the tagline, the UP government also launched a web-based portal (uttarpradesh.gov.in) which will provide all the tourism related information to the visitors.
Yogi Adityanath also promised to work extensively to promote tourism in Uttar Pradesh.