BJP releases second list of 155 candidates for UP polls
Lucknow: The Bharatiya Janata Party (BJP) released the second list of its 155 candidates for the Uttar Pradesh Assembly elections 2017 on Sunday.
The second list comprised the name of Home Minister Rajnath Singh's son Pankaj Singh. He will content the UP elections 2017 from Noida.
The decision on candidates was taken in a Central Election Commission meeting headed by BJP President Amit Shah. Prime Minister Narendra Modi, Rajnath Singh and Finance Minister Arun Jaitley were present during the meeting.
Also Read: Samajwadi Party releases third list of 77 candidates for UP polls 2017
The BJP had released the first list of 149 candidates on January 16. The saffron party has so far declared candidates on 304 out of a total of 403 seats in Uttar Pradesh Assembly.
At the time of announcement, the BJP parliamentary board secretary Jagat Prakash Nadda had said that the second list will be announced soon after a meeting on Tuesday.
BJP, in its first list of 149 candidates, had mainly targeted the seats bound to go for polls in the first and second phases of the UP elections 2017. The party is also facing opposition from a few leaders on not getting the party tickets.
It may be mentioned that the BJP had also released the list of 64 candidates out of the 70 elective assembly seats in Uttarakhand, which is also scheduled to go for polls on February 15. The counting will take place on March 11 and the results will be declared on March 15.
The elections in Uttar Pradesh will take place in seven phases starting from February 11. The counting of votes will take place on March 11 and the results will be announced on March 15.
BJP had on January 11 released the first list of candidates for Punjab and Goa polls.
Check the BJP List of candidates in next slides: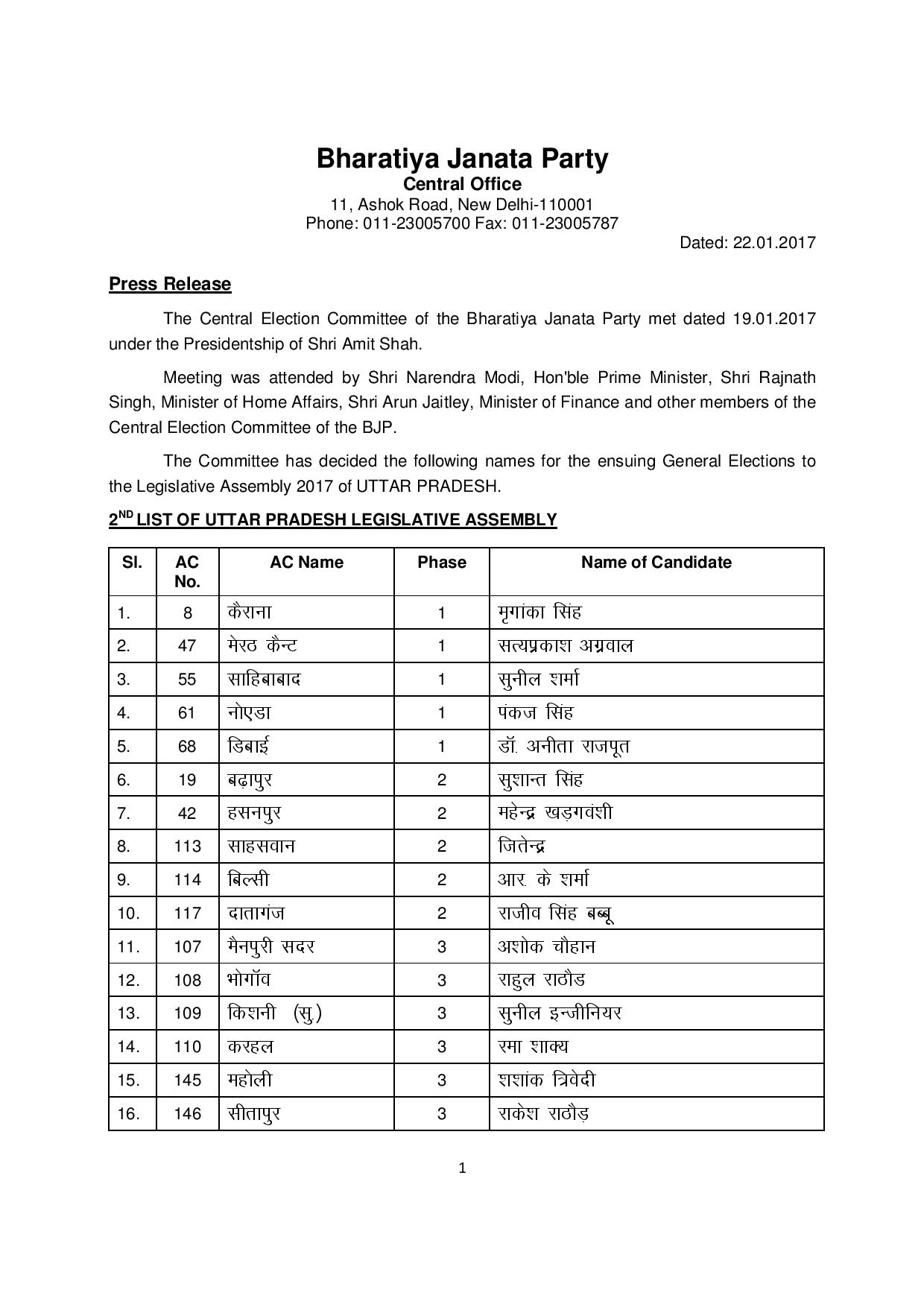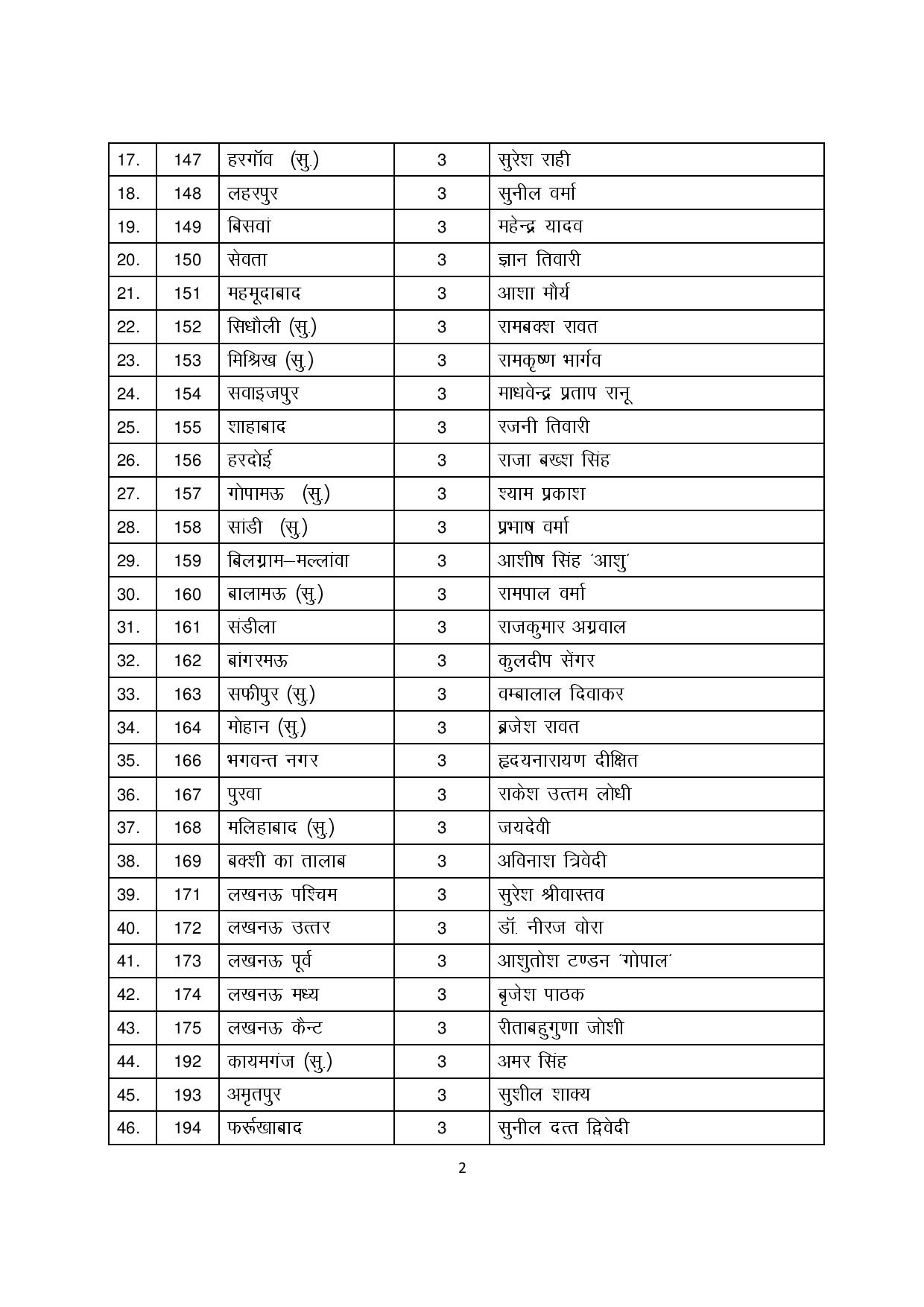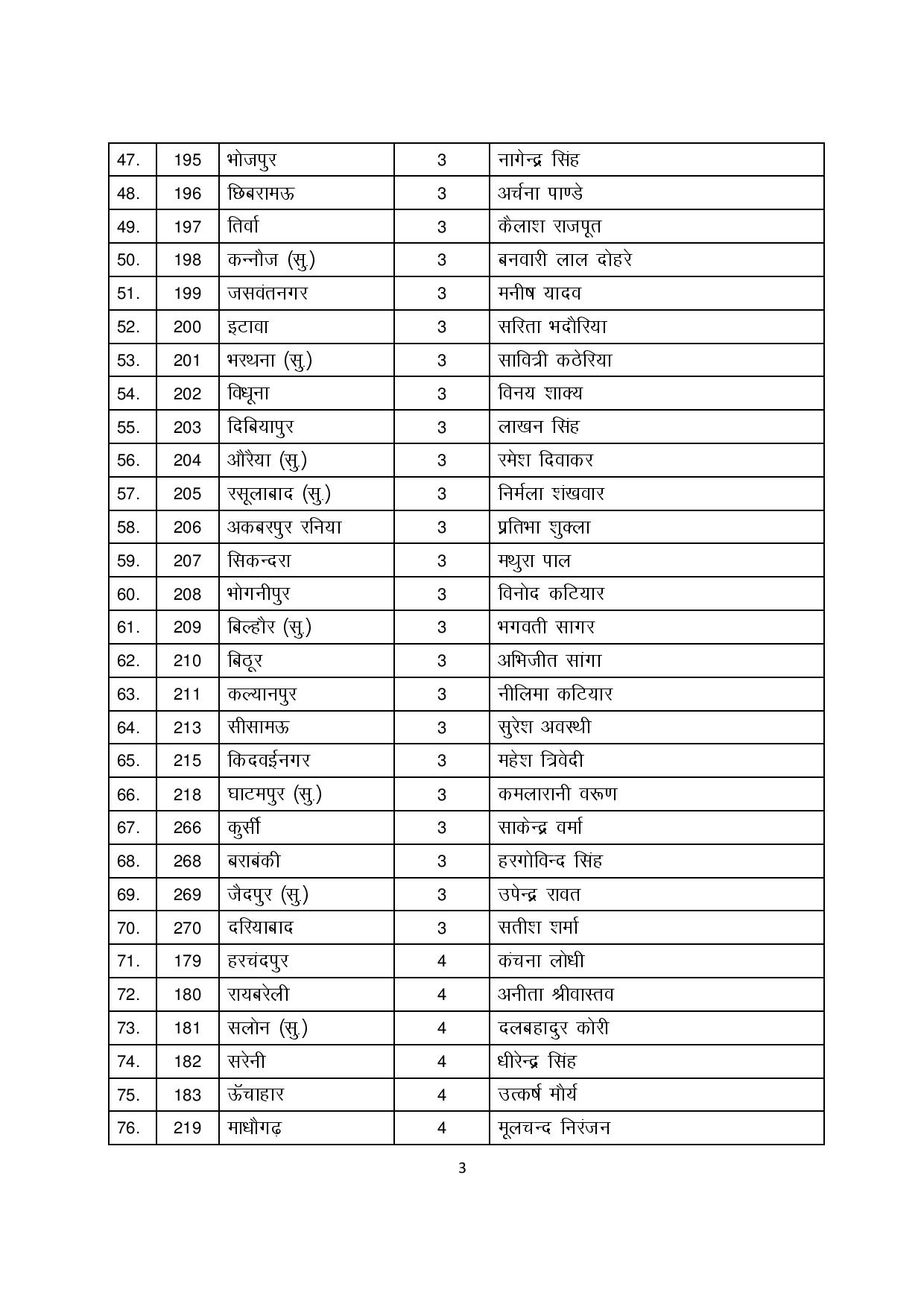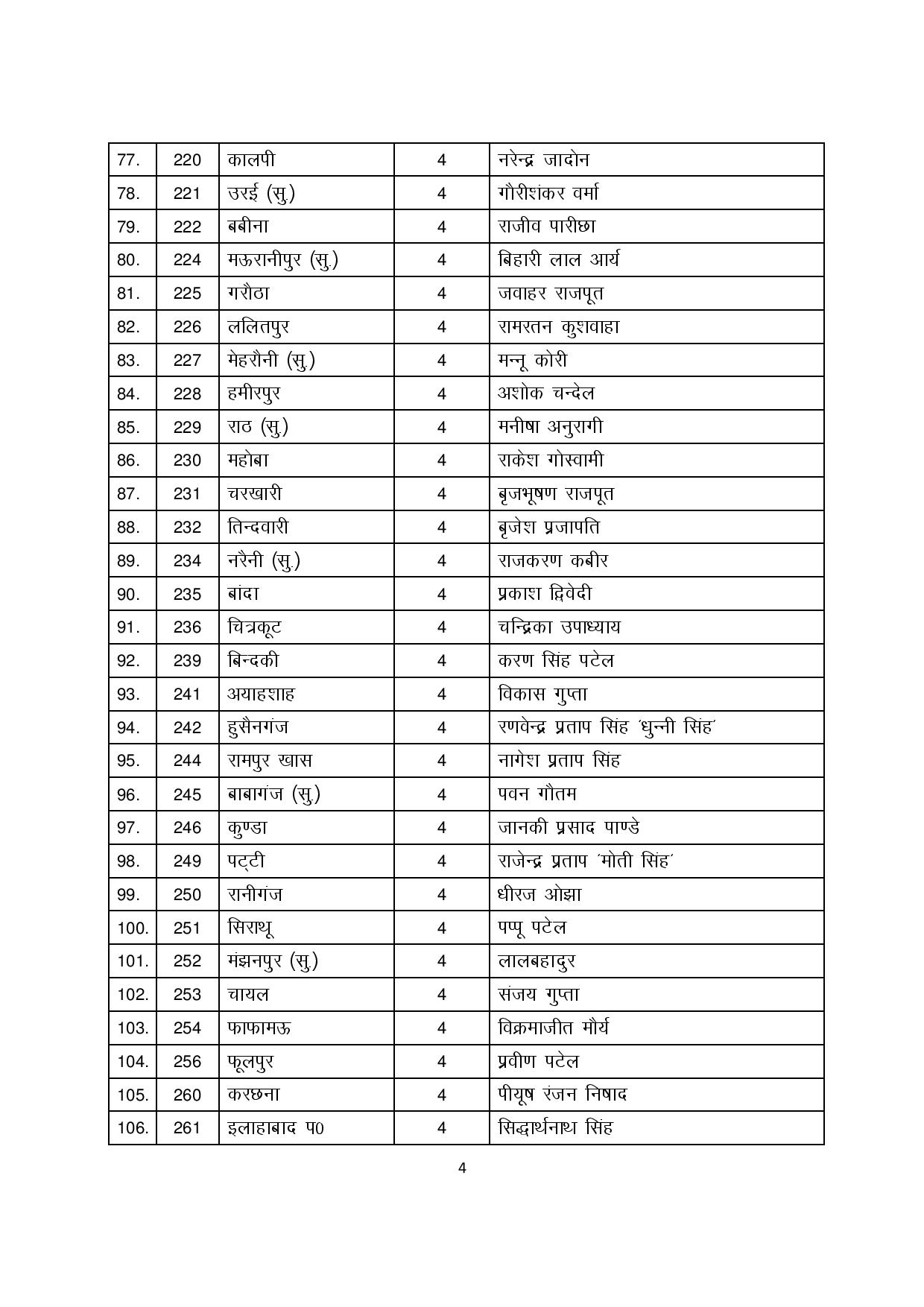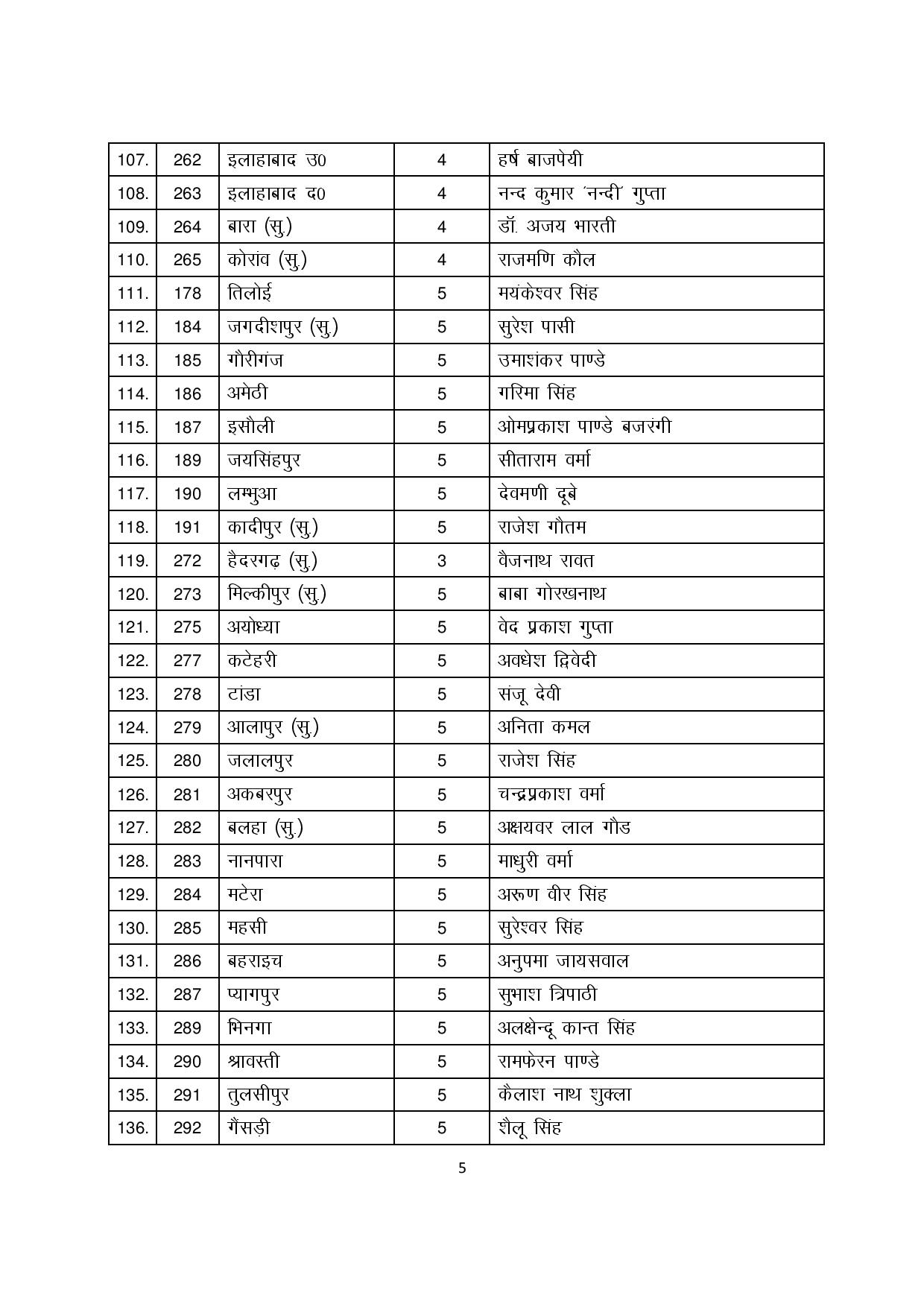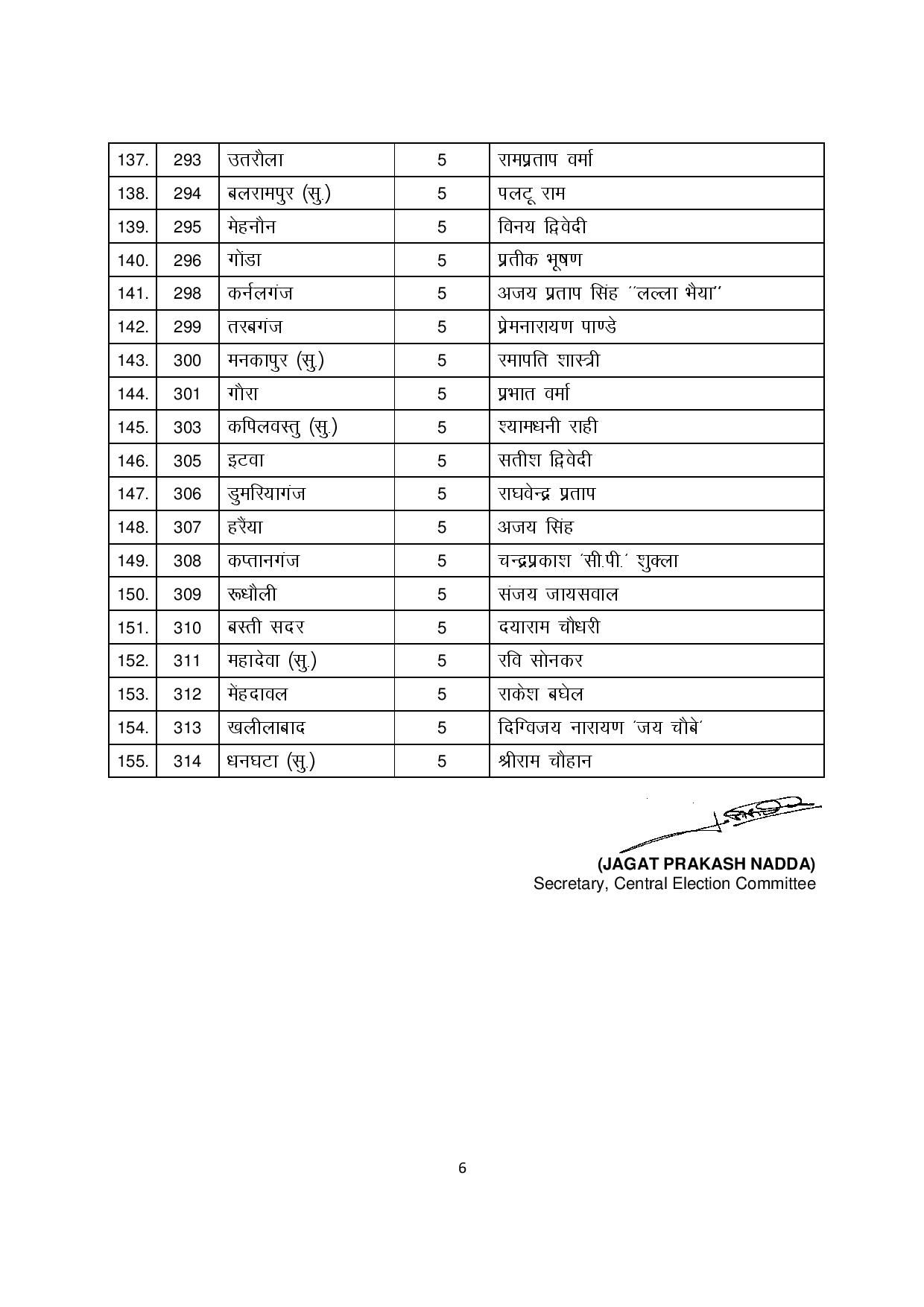 To see the earlier list of 149 candidates, check the next slides: