Top Muslim body rejects uniform civil code, threatens agitation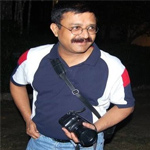 Srawan Shukla
Lucknow: The All-India Muslim Personal Law Board (AIMPLB) has out-rightly rejected the Central government's proposed move to implement Uniform Civil Code in the Country. The Board said on Saturday that Muslims in India will not tolerate any interference in their personal laws.
Reacting sharply to the Modi government seeking Law Commission's recommendations on implementation of Uniform Civil Code in the country, AIMPLB Board Vice-President Maulana Kalbe Sadiq told newztrack.com that "Muslims in India will never accept it as it amounts to interference into their Sharia laws."
Calling Modi government's move as a 'political gimmick' before Assembly elections in Uttar Pradesh and other states, the Shia Cleric claimed that "it will be a suicidal act by the Central government as not only Muslims but Hindus as well as other religious minorities would never allow implementation of the Uniform Civil Code due to the secular character of the country and immunity given to its people by the Constitution to practice their religious laws."
Another AIMPLB Board member Maulana Khalid Rashid Firangi Mahali said that the Board would vehemently oppose the proposed Central government's move. "There is no question of Board allowing any government to encroach upon their religious rights. If the Central government tried to enforce Uniform Civil Code upon Muslims in India, the Board would launch a countrywide agitation," threatened Maulana Khalid Rashid.
Read this also: Raman case: judicial activism backers get a shot in the arm
Both the religious leaders are of the view that the BJP is in a habit of raking up such contentious religious issues just before polls to polarize and communalize Hindus and Muslims for petty political gains. They pointed out that holding of World Ramayana Conference in Ayodhya in December is also a part of their nefarious design to set the communal cat out of the bags.
They also claimed that implementation of the Uniform Civil Code was not possible in a country like India where language, traditions, culture and customs change every 100 kilometers. They gave the examples of Britain opting out of European Union and USA , France and Germany allowing religious minorities to practice their own religious laws.
On the question of Supreme Court hearing on Triple Talaaq, Maulana Firangi Mahali said that "Muslims all over the world are governed by the Islamic laws and no one is allowed to make any amendments into it." He claimed that the issue is being deliberated by the Board members and they would submit an affidavit in this regard to the Supreme Court. "We have full faith in country's judicial system and we hope to get a favourable decision from the apex court," claimed he.