Akhilesh supporters violates Model Code of Conduct at CM residence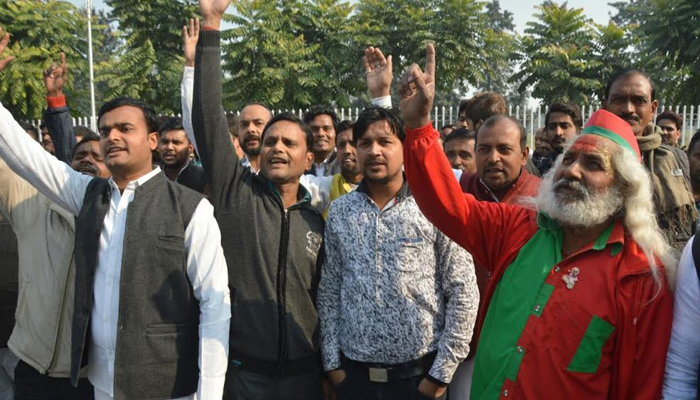 Lucknow: The frustrated Samajwadi Party workers, confused over the uncertainty in the party fold, gathered at the Uttar Pradesh Chief Minister Akhilesh Yadav's residence in large numbers indulging in some vociferous slogan shouting in gross violation of Election Code of Conduct.
Ironically, the violation took place at none other than the CM's residence and that too by the ruling party activists which coincided with the all important Video Conferenecing by the Election Commission with UP officials to discuss various facets of Code of Conduct.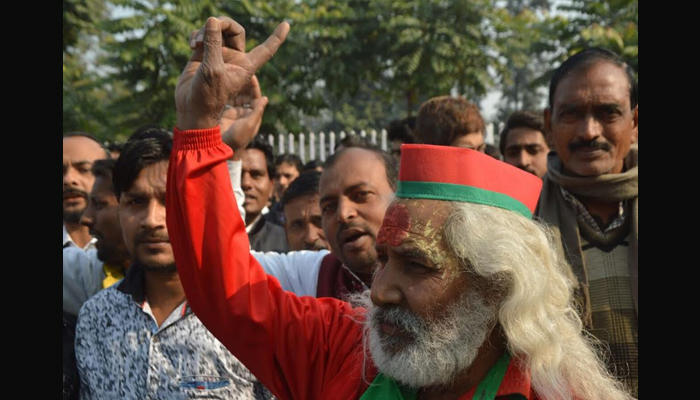 The activists were seen gathered with pro-Akhilesh posters in their hands in anticipation of the verdict of EC over party symbol Cycle to be decided between two warring factions of the party-Mulayam Singh Yadav and Akhilesh Yadav.
Surprisingly, the police personnel deployed at CM's residence did not bother to stop them or doing videography of the slogans shouting to make a case of breach in Code of Conduct.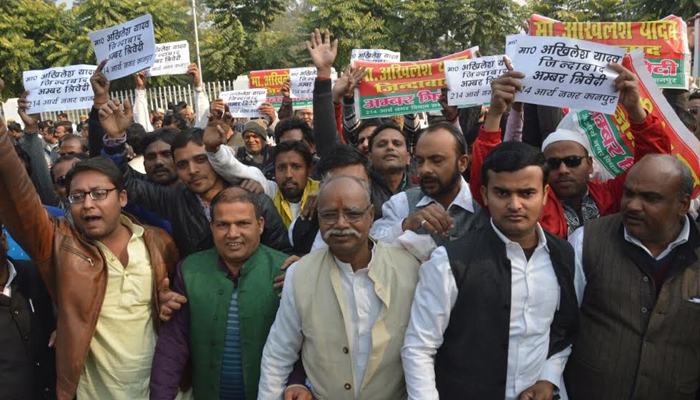 It was only a couple of days ago when the powerful UP minister Gayatri Prajapati was booked under the provisions of violation of Election Code when a track-load of 4500 sarees was found purported to be distributed in his assembly constituency of Amethi.
The political scenario of the state is expected to be hot up further when EC pronounces its verdict on the party symbol which will draw the clear battle lines between supporters of two factions. The another speculation doing rounds in the political circles suggest that Mulayam may surrender his claim over the Cycle leaving it to Akhilesh.