Why no Google Doodle for Mahatma Gandhi on his 150th Birth Anniversary?
New Delhi: Google usually pays tribute to legends through a beautiful doodle but to everyone's surprise, on Mahatma Gandhi's 150th birth anniversary, the search engine giant skips to decorate its homepage.
The reason to this is Google's policy of not repeating the Doodles. Mahatma Gandhi's Doodle had appeared on Google Homepage on his 140th birth anniversary in 2008.

Bapu also appeared on Google Doodle in 2015 when Google celebrated India's Independence Day. Independence Day doodle was drawn by doodler Leon Hong that depicted the Salt March of 1930 (also known as Dandi March or Salt Satyagraha).
Doodle showed Mahatma Gandhi leading the protesters in breaking the British government's unfair salt laws.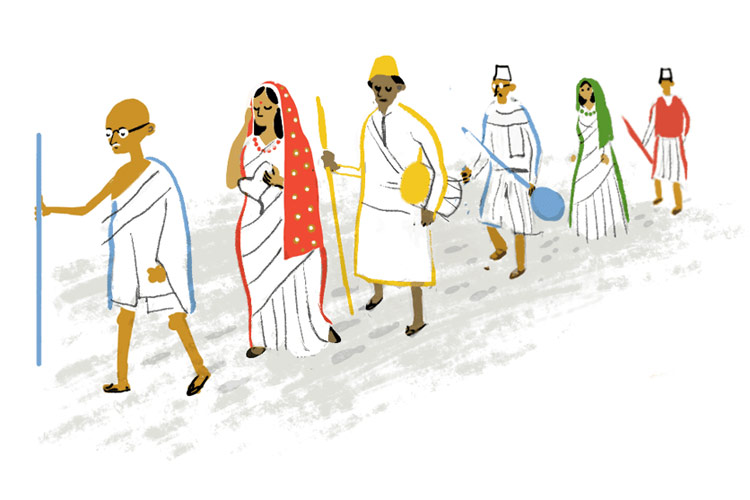 Also, Mahatma Gandhi was among the first few members to be honored with a Doodle.