Uri tragedy: UP police held a vital information to itself
Bareilly: A timely action on the tip -off by a resident of Rampur city in Uttar Pradesh might have averted Sunday's Uri tragedy in Kashmir which has claimed 18 lives so far.
The resident, Danish Khan, had received a message from a woman in Oman hinting at the possibility of attack by terrorists in Kashmir as early as on Septembers 8. He had duly informed the Inspector General of the Zone about it. But, it appears, none paid any heed to it.
It is believed in some quarters that sharing of information with intelligent agencies might have saved if not all, at least some lives.
What the letter stated:
A RTI activist Danish Khan had stated in his letter that he had received a message on WhatsApp from a woman in Oman who had told him about a Pakistani man named Yusuf who was planning a terrorist activity in Kashmir. She had also said that Yusuf's family members were living in Oman and that they were sending some money to him.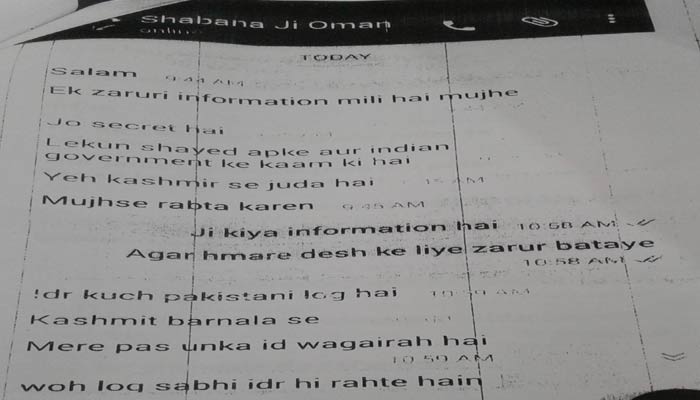 He said that he was active on social media through Facebook. The activist wrote that he had provided his mobile number on the Facebook through which the woman contacted him to give the information regarding the attack.

Khan had also sent the details of chats and the mobile number from which he had received the messages.

The Superintendent of Rampur Police had forwarded this message to Inspector General of Police Vijay Singh Meena enclosing all the documents sent by Khan.

It was, however, alleged that no action was taken by the IG zone which could have prevented the attack.