Udhav Thackeray apologises for offensive cartoon in 'Saamana'
Mumbai: After facing complaint over a cartoon published in the mouthpiece of Shiv Sena, party chief Udhav Thackeray has apologized for the same.
The cartoon printed in 'Saamana' on Sunday last had played with the phrase Mook Morcha (silent rally) by making it Mooka Morcha (kiss rally). The Sena faced severe criticism from various political outfits including its ally Bharatiya Janata Party (BJP) for this attempt at hilarity.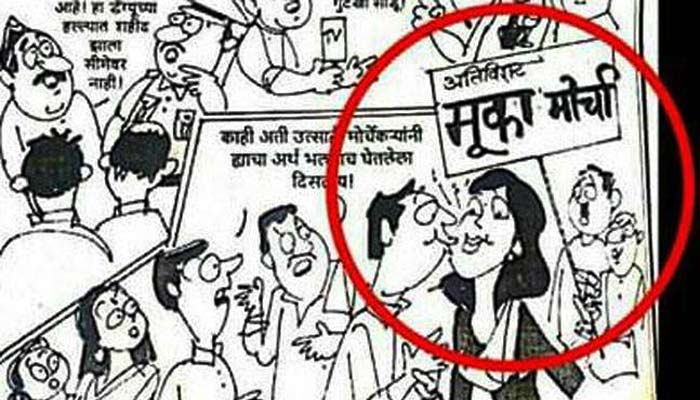 The controversial cartoon
A First Information Report (FIR) was lodged against Thackeray, cartoonist Ravindra Prabhudesai, newspaper's executive editor Sanjay Raut and publisher Rajendra Bhagwat in this connection.
In the wake of the incidents, outraged people had on Tuesday last pelted stones at the office of the newspaper in Navi Mumbai causing damage to the building.
Also Read: Panel to visit Karachi for examining boat used in 26/11 attacks