Top 5 Weird places in India defying Newton's law of gravity
Lucknow: According to the universal law of gravitation, any 2 bodies attract each other, and this is what keeps us attached to Earth. But these places defy Newtons's Law of Gravity. Let's check it out !
ALSO READ:BJP to protest against VAT hike on fuel in Madhya Pradesh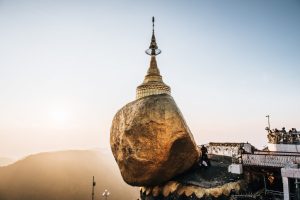 1. Kyaiktiyo Pagoda-The goldern rock(Myanmar): The golden rock is placed on the very edge of a hill as if it was defying gravity, the legends say the rock is actually supported by a hair from Buddha and that is the reason why hundreds of thousands of Burmese come every year to venerate it.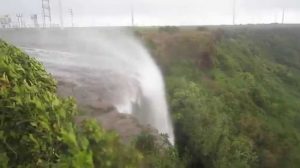 2. Neneghat( Maharastra): This place has cascading beauty but it is alos known for defying gravity, well it does not. The simple reason behind this reverse effect is the strong force of the winds that push the water upwards. So, while it is highly necessary that you carry warm clothes while you visit, don't forget to carry an umbrella in case it starts to rain. But if you live in Maharashtra and haven't visited thgis place yet, go and have a monsoon vacations there I bet you, you will love this place.
ALSO READ:It violates 'time honoured principle': Cong on PM's campaigning for Trump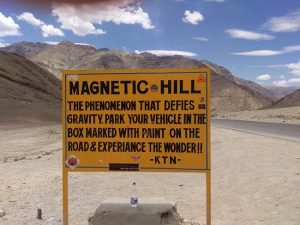 3. Magentic Hill(leh-Laddakh): Sitting pretty at an altitude of 14,000 feet, Magnetic Hill is located on the Leh-Kargil-Baltic National Highway in the Trans-Himalayan region. Sindhu river flows to the east of Magnetic Hill and makes the surrounding a picture perfect frame. Blessed with amazing natural beauty and mysterious magnetic abilities, the magnetic road in Ladakh is where travelers stop by to experience the strange, gravity-defying phenomenon. A yellow box marked on the magnetic road, few meters away from the Magnetic Hill road, Ladakh indicates that the vehicle must be parked in neutral gear.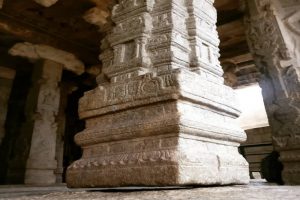 4. Lepakshi Temple(Andhra Pradhesh): Lepakshi Temple is dedicated to Lord Shiva Lepakshi temple, it has 70 pillars out of which one floats mid air without any support. People pass objects underneath the pillar which is supposed to bring prosperity in one's life. Some people also believe that the entire temple complex stands on this pillar.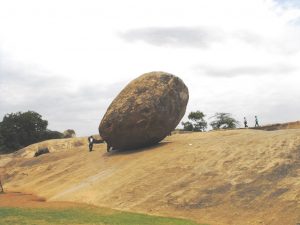 5.Krishna's Butter Ball(Mamallampuram): It is alsao known as Vaan Irai Kal, has become a popular attraction for visitors. Each visitor that comes to this place gets inquisitive about the mysterious rock that can not be moved. The 250 ton rock is about 5 meters in diameter and rests on a 45 degree angle on a steep slippery area. According to an ancient myth, the Pallava king Narasimhavarman, who was ruling the kingdom, wanted to remove the rock but it is said that the rock comes from heaven, and hence it must not be touched. It is said that even seven elephants together could not move this rock when Governer of Madras, Arthur Lawley in 1908 ordered to remove this rock. The rock did not move an inch.
ALSO READ:UK says Iran responsible for attack on Saudi oil facilities