This Diwali try these ways to decorate the corners of your home
New Delhi: Diwali is the celebration of happiness and joy, victory of good over evil, removing darkness with lights. It is also known as the 'Festival of Lights'. As we remove darkness from our lives and replace it with happiness, same way we clean our houses and surroundings and decorate every corner with light.
ALSO READ: Happy Karva Chauth! Rates of Mehndi in different areas of Lucknow | Check
With Diwali round the corner, decorate the area with lightings, flowers, and fascinating diyas as well as colourful rangolis.Now increasing attention is being paid to decorate each corner of house differently, especially it's spiritual corner.
To keep the room pleasing and vibrant decorate every corner of your home and take special interest in decorating pooja room this festive season:
Light up corners with Lampshades
Adding more light to your home is like adding more cheer and joy to your life. Decorate your entrance and main hall with hanging lanterns or chinese lamps. You can also lit up those corners which you want to highlight the most and you can also fill those places which were left empty.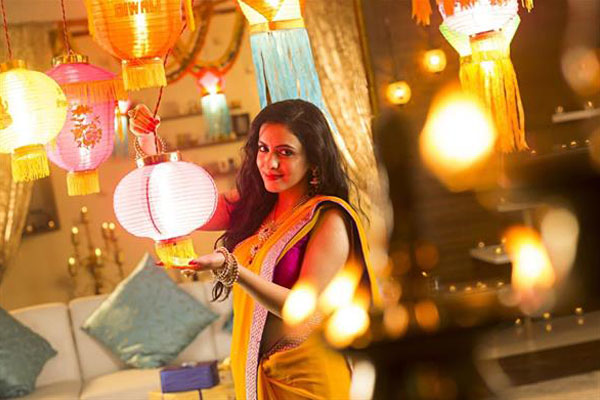 Use sequence work to outstand Main Hall
Sequence work is in the fashion and you can get it easily at any shop. Sofa attracts the attention most, you can make it more attractive just by placing sequence work cushion covers which give a extra-glamorous look to your sofa. Many innovative and attractive covers are available in the market go and get the right one for your home and flaunt the new look this Diwali.
Complement with the serenity of flowers
From big festivals to the daily prayer at home, natural flowers are an integral part of any spiritual activity in India. However, instead of restricting flowers to only worship activity, you can use them to decorate the room as well.
Beautiful rangolis can be made using flowers of different colours, petals and leaves, and other various items. Flower garlands can be hung from windows and walls and can also be placed in a large water-filled vessel positioning it in the centre of the room. The floating flower lends an aesthetic quality to space.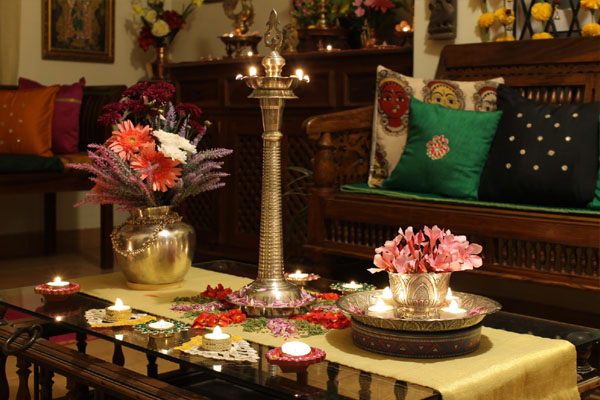 Perfect blend of colours
In the pooja room, rather than the splash of vibrant colours, subtle colours should be used that makes it look peaceful and inviting. The colour of the decor should be kept simple and comforting. It is made to be an ideal place for meditation and praying since the colour palette includes light, peaceful and simple colours. The sense of colour should not be loud and should give a calm and light feel to the area where you can meditate, chant or pray with no disturbance and in peace.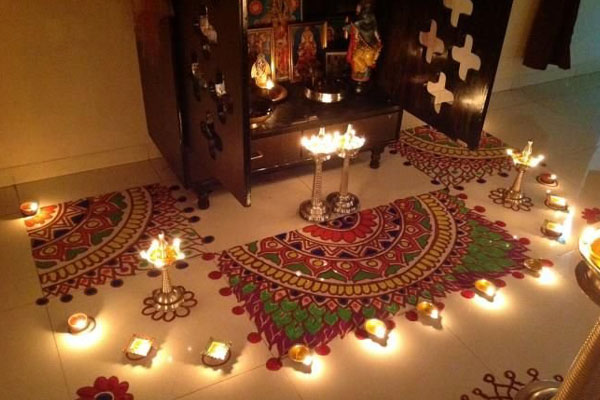 Illuminate the pooja room
Go fireless in coming festivals and use different types of lights to enlighten the house which is safe for children and use minimal power, and do not emit any harmful rays while they are lit up. There are various lights which adds beauty to space at its peak like LED tea light candles, Water lamps, falling LED Cascade Lights, floating lanterns, Disco Light mini, LED Strip Lights, rice lights, gold electric diya and kalash lights.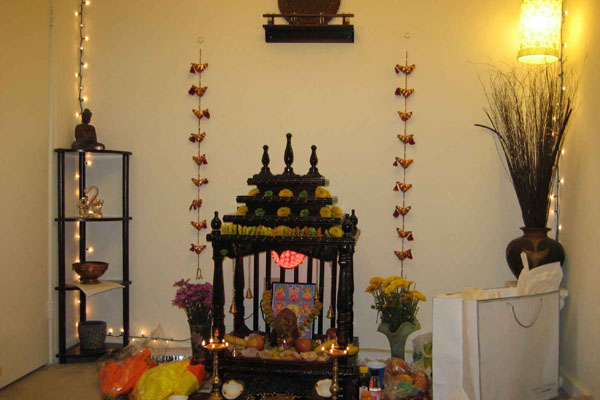 Beads to enhance the entrance
The beads multiply the beauty of pooja room as it can be used from the entrance gate to the idols of gods and goddess. Its vibrant colours and the way it designed to embrace the pooja room.
There is a belief that it is auspicious for the worship place and therefore it is used in the festivals for decorating as well. It is available in many designs which adds the beauty and makes the pooja room enchanting.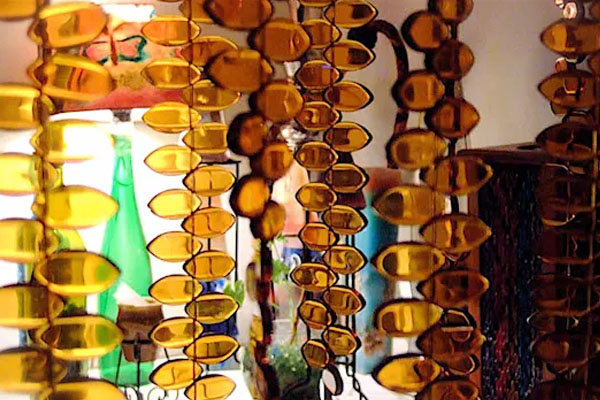 Try gota-patti curtains for a change
The gracefully designed and intricately assembled pooja room can be more beautiful by using shimmery and colourful curtains. Hanging the curtains while using different ways and with a different combination of colours would be interesting. The selection of curtains should be wise enough as it must go with the occasion and the gota-patti border would add more charm and garnish the pooja room at its best.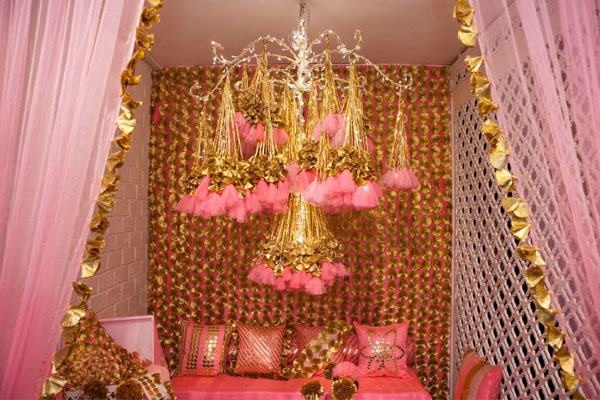 ALSO READ: Happy Karva Chauth ladies! Dedicate these Bollywood songs to your Husbands