Terrorist Wani lived a free man, died a free man: Umar Khalid
New Delhi: Jawaharlal Nehru University (JNU) student Umar Khalid, who is facing sedition charges, has now compared the killed wanted terrorist Burhan Wani with freedom fighter of Cuba, Che Guevara.
Khalid, in a Facebook post, said that Wani "lived a free man and died a free man" just like Guevara.
What Umar Khalid wrote?
Che Guevara said, "I don't care if I fall as long as someone else picks up my gun and keeps on shooting."

These words could be of BurhanWani's too

Wani was not scared of death

He was scared of a life lived in subjugation

He lived a free man, died a free man

Indian state, how will you defeat a people who have defeated their own fears?

Rest in Power, Burhaan!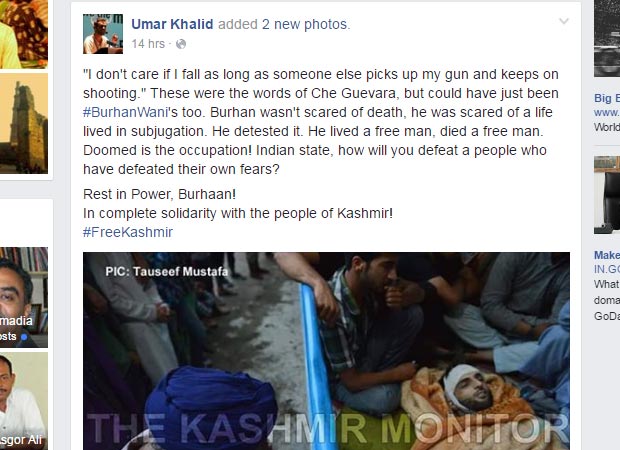 Who is Umar Khalid?
Umar Khalid shouted slogans in favour of hanged terrorist Afzal Guru inside JNU campus

Khalid has been charged under sedition charges

He is currently out on bail