Remembering Sushma Swaraj: Remarkable facts about most inspiring female politician
Sushma Swaraj was a brilliant politician as well as had a bright life. She was graduated in Sanskrit and Political Science.
New Delhi: Born on 14 February 1952 in Ambala Cantonment, Haryana, Sushma Swaraj was a brilliant politician as well as had a bright life. She graduated in Sanskrit and Political Science from Sanatan Dharma College, Ambala.
Sushma Swaraj Death Anniversary:

In 1970, she was awarded the best student in her college. Sushma Swaraj was also adjudged as best cadet of NCC of SD College Cantonment for three consecutive years and best speaker of the state for three years. After this she received law education from Panjab University, Chandigarh.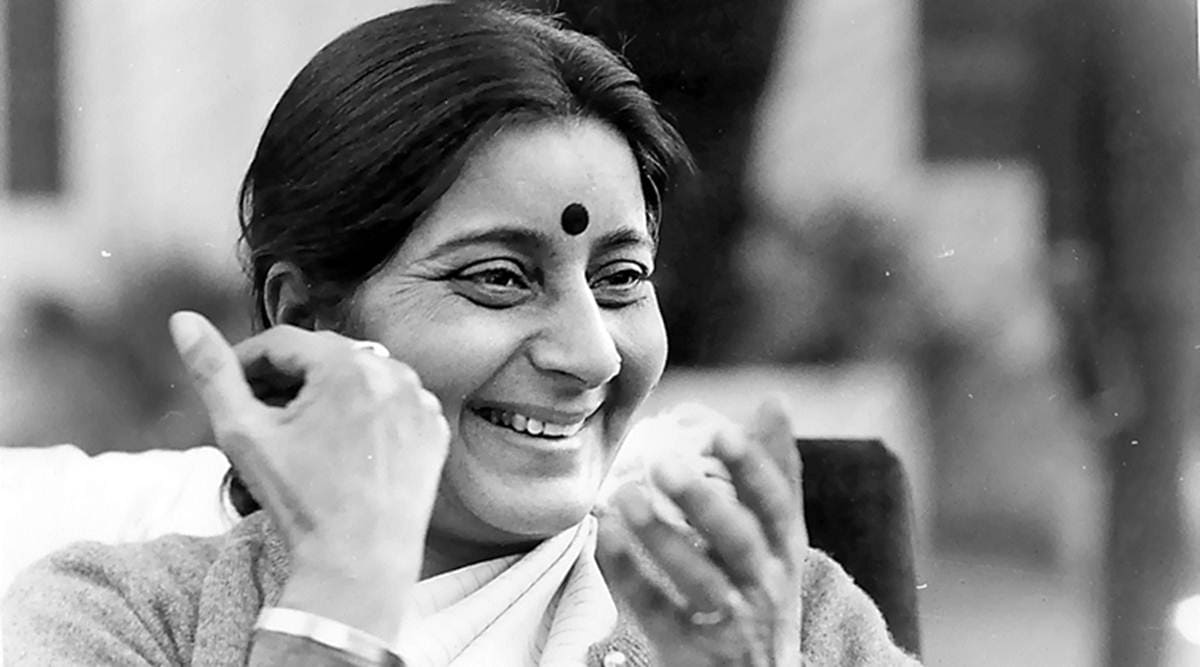 Early Life:

She was also awarded the highest President's Award from Panjab University in 1973. In 1973, at the age of 21, Swaraj began working as an advocate in the Supreme Court of India. She married Swaraj Kaushal on 13 July 1975.
Cabinet Minister at age of 25:
Who were her associates and fellow lawyers in the Supreme Court. Sushma Swaraj holds the record for becoming a cabinet minister at the age of 25. She also became the BJP President in Haryana at the age of 27.
Sushma was first elected to the Rajya Sabha in 1990 and to the 11th Lok Sabha for the first time in 1996. Sushma was given the command of the Union Information and Broadcasting Ministry in the 13-day government of Atal Bihari.
Help through Social Media:

As foreign minister, she was very active on social media, where she helped everyone who asked for help. However, Sushma Swaraj refused to contest the 2019 Lok Sabha elections. Sushma Swaraj was born on 14 February 1952 in Ambala, Haryana. Sushma Swaraj passed away on 6 August 2019 at the age of 67 due to a heart attack.
Nation remembering Sushma Swaraj:
Chief Minister Yogi Adityanath tweeted and said, 'Humble orator, the epitome of gentleness and simplicity, a humble tribute to former External Affairs Minister of India Sushma Swaraj, who was awarded Padma Vibhushan on her death anniversary. Your whole life dedicated to the national interest and public service is a great inspiration for all of us.
Union Minister Piyush Goyal also tweeted on Sushma Swaraj's death anniversary, writing, 'She is remembered today as a key figure in the transformation of India's diplomacy. An exceptional speaker, committed and compassionate leader. On her death anniversary, I pay my deepest tributes to Sushma Swaraj ji.'
Stay tuned with the newstrack to get fastest updates. Click @englishnewstrack to follow us on Facebook and @newstrackmedia to follow on Twitter.