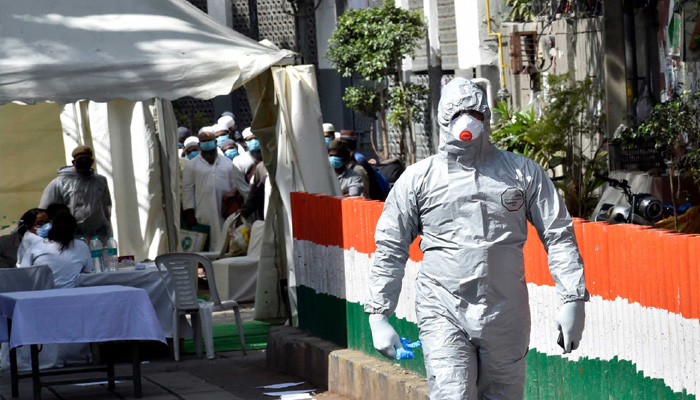 Record spike of 28,701 new COVID19 Cases in India
New Delhi: The number of corona infected in the country has increased to 8 lakh 78 thousand 254. In 24 hours, a record 28 thousand 701 new cases of Corona have been reported. So far, this figure is the highest in a day, while 500 patients have died in a day.
More than 7 thousand cases in Maharashtra:
As many as 7,827 positive cases reported in Maharashtra on Sunday. Now the number of infected people has reached 2 lakh 54 thousand 427. According to the Health Ministry, there are 3 lakh one thousand 609 active cases of corona in the country while 23 thousand 174 people have died due to this epidemic so far. It is a matter of relief that 5 lakh 53 thousand 470 people have recovered from Covid infection.
ALSO READ: Samsung launches SpaceMax Family Hub Refrigerator in India
1 crore 18 lakh sample test in India:
4,244 in Tamil Nadu, 2,627 in Karnataka, 1,573 in Delhi, 1,560 in West Bengal, 1,384 in Uttar Pradesh and 1,269 new corona virus patients have been found in Telangana.
According to the Indian Council of Medical Research (ICMR), 1 crore 18 lakh 6 thousand 256 Covid tests have been done in the country so far. Of these, 2 lakh 19 thousand 103 tests have been held on Sunday.
ALSO READ: Suicide car bombing in north Afghanistan causes casualties
In Rajasthan, 95 new cases of corona virus have been reported, 133 people have recovered and four people have died. The state health department said that the total number of patients has now risen to 24,487 including 5,753 active cases and 514 deaths.
The Chief Medical and Health Officer of Indore district said that with the arrival of 92 new cases of corona in Indore, Madhya Pradesh. The total number of infected in the state has gone up to 5,352. At the same time, the total number of dead in the district is 269.
ALSO READ: YouTuber Booked For Abusing Stand-Up Comedian Agrima Joshua
Stay tuned with the newstrack to get fastest updates. Click @englishnewstrack to follow us on Facebook. and @newstrackmedia to follow on Twitter.
Keep yourself updated with latest news through Newstrack App. To download App from Google Playstore visit here - Newstrack App