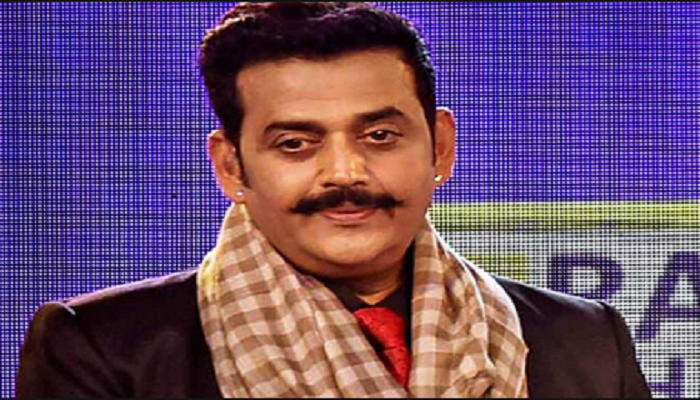 Ravi Kishan again highlights the matter of 'drugs in Bollywood industry'(PC: Social Media)
New Delhi: The film industry of the country has caused quite a stir these days. After the death of Sushant Singh Rajput, Bollywood has been shaken by the introduction of drug connection cases. With this, the film industry is divided into two groups.
BJP MP Ravi Kishan raised the issue of drugs connection in the Lok Sabha. After this, SP MP Jaya Bachchan in Rajya Sabha slammed him. Ravi Kishan has once again posted a tweet on the drugs case.
ALSO READ: India's Corona virus case tally crosses 50-lakh mark
Drug usage in Bollywood:
Gorakhpur MP Ravi Kishan tweeted on Wednesday that –nasha phoonk kar uthee hai, kisakee abatak shaan? chita sareekha tan jale, ghar hauv shamashaan. boleevud ka hit yahee, samajho dhyaan lagaay. sabhee nashe se mukt ho, aisa ho jae upaay. veer shiva kee bhoomi par, band karo yah paap. maryaada ka janm ho, keval mitega taap.
नशा फूंक कर है बढ़ी, किसकी अबतक शान ?।
चिता सरीखा तन जले, घर हौवै शमशान ||

बालीवुड का हित यही, समझो ध्यान लगाय।
सभी नशे से मुक्त हो, ऐसा होय उपाय।।

वीर शिवा की भूमि पर, बंद करो यह पाप।
मर्यादा का जन्म हो, तभी मिटेगा ताप।।

— Ravi Kishan (@ravikishann) September 15, 2020
ALSO READ: Meteorological Department forecasts heavy rainfall in many areas of India
Jaya Bachchan disagreed with Ravi Kishan:
SP MP Jaya Bachchan said in the Rajya Sabha on Tuesday that drugs are being hatched to discredit Bollywood. Along with this, She also attacked BJP MP Ravi Kishan without naming him. Jaya Bachchan said that in the Lok Sabha yesterday an MP gave a statement about Bollywood and he comes from the Bollywood industry. It is shameful. Jaya Bachchan said that they are disrespecting their own workplace.
Jaya Bachchan said that there is a conspiracy to discredit Bollywood. She said that the entertainment industry provides direct employment to 5 lakh people every day. The economic condition of the country is not good and we are being used to divert attention from things. We are being targeted on social media.
ALSO READ: LIVE: RS passes the Institute of Teaching and Research in Ayurveda Bill, 2020
Stay tuned with the newstrack to get fastest updates. Click @englishnewstrack to follow us on Facebook. and @newstrackmedia to follow on Twitter.
Keep yourself updated with latest news through Newstrack App. To download App from Google Playstore visit here - Newstrack App