World will now see India as more safe from Covid: PM Modi
New Delhi: Prime Minister Narendra Modi delivered his address to the nation today. During his address to the nation, PM Modi discussed India's achievement on corona vaccination. During this, PM Modi also targeted the opposition.
He said that the citizens of the country clapped, played thali, lit lamps, then some people had said that will this disease run away? But we all saw the unity of the country in it, the awakening of collective power. We instilled confidence in the minds of people through this medium. He further said that last Diwali was a tension in everyone's mind, but this Diwali due to 100 crore vaccine doses people will have faith. If the vaccine of my country can give me protection, then the goods made in my country can make my Diwali more grand.
Weapons are not laid as long as the war is going on: PM Modi
PM Modi said that no matter how good the armor, how modern the armor is, even if there is a complete guarantee of protection from the armor, weapons are not put down while the war is going on. I urge that we have to celebrate our festivals with utmost care.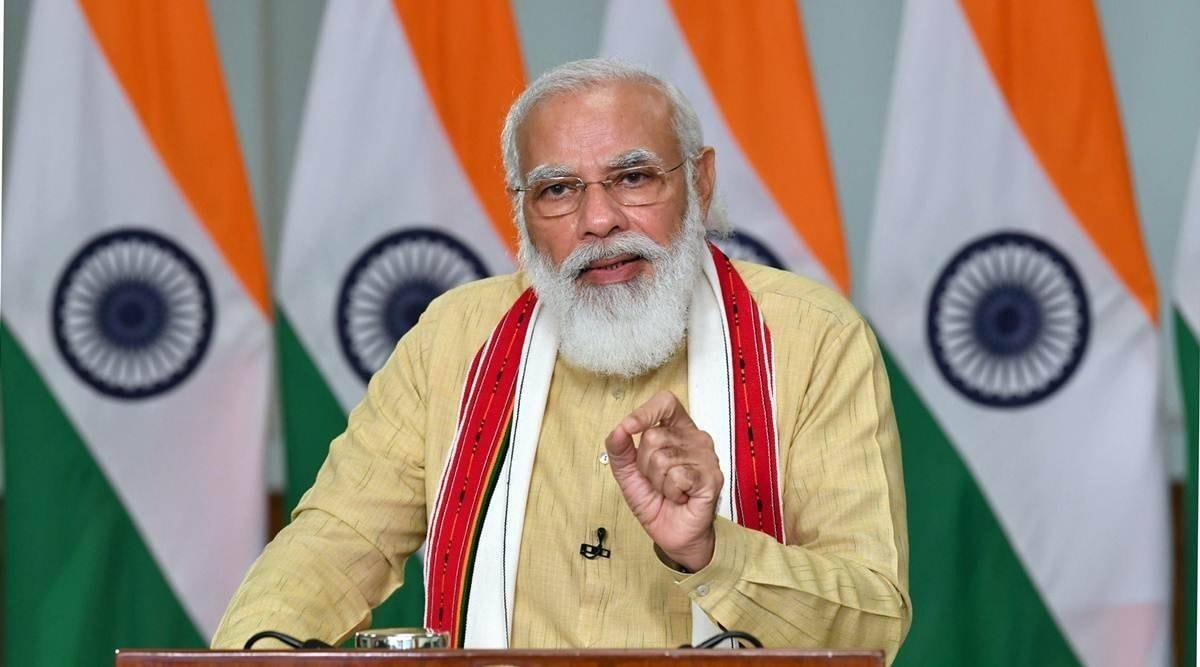 Did not let VIP culture dominate vaccination: PM Modi
PM Modi said that we did not allow VIP culture to dominate the vaccination. He said that taking everyone along, the country started the campaign of 'Free Vaccination, Vaccine for Everyone'. Poor-rich, village-city, far-away, the country has only one mantra that if the disease does not discriminate, then there cannot be discrimination in the vaccine.
PM Modi said that India has given 100 crore vaccine doses to its citizens and that too without taking any money. An effect of 100 crore vaccine doses will also be that now the world will consider India to be safer from Corona.
Questions were being raised on India when the pandemic came: PM Modi
PM Modi said that when the biggest pandemic of 100 years came, questions started arising on India. Will India be able to fight this global pandemic? From where will India get the money to buy so many vaccines from other countries? When will India get the vaccine? Will the people of India get the vaccine or not? Will India be able to vaccinate enough people to stop the pandemic from spreading? There were various questions, but today this 100 crore vaccine dose is answering every question.
Stay tuned with the newstrack to get fastest updates. Click @englishnewstrack to follow us on Facebook and @newstrackmedia to follow on Twitter.