Everyone will have their own house by 2022, assures PM Modi
The Prime Minister had visited here to pay tribute to the father of Indian constitution Dr. Bhim Rao Ambedkar on his 126th birth anniversary. He also prayed at Deekshabhoomi in the city of Maharashtra and launched several government projects on this occasion
Nagpur: Prime Minister Narendra Modi assured the people of the country that everyone will have their own house equipped with basic necessities by the year 2022.
The Prime Minister, who was speaking while addressing the gathering at a function in Nagpur, on the occasion of birth anniversary of Dr. Ambedkar, said, "Each and every Indian must have his or her own house and that house must be equipped with electricity, water and other facilities. My aim is to fulfill all this dreams of my people."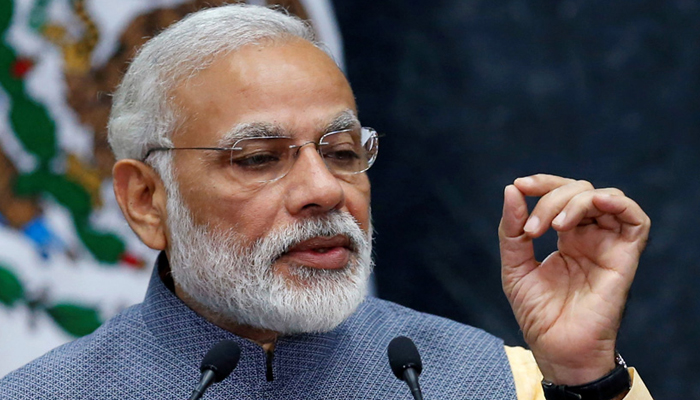 The PM, who also inaugurated several projects during the event, stated, "Benefits of the projects inaugurated today will help our youngsters."
PM Modi also remembered Dr. Ambedkar stating that Baba Saheb did not have a trace of bitterness or revenge in him. "This was is specialty," said the PM adding that he was honoured to had the opportunity to pray at Deekshabhoomi on Ambedkar Jayanti.
Also Read: PM Narendra Modi remembers Jesus Christ on Good Friday
What else the PM said:
The BHIM App is positively impacting several lives across the nation.

We are reaching a time when the mobiles phones will be where financial transactions will take place.

The DigiDhan movement started by the Bharatiya Janata party government is a Safai Abhiyaan to fight the menace of corruption.

People of India gave their lives so that India attains freedom. Our freedom is the result of the sacrifices made by several greats.

One of the sectors towards which we are devoting significant effort is the renewable energy sector.

Energy sector is of great vitality in the 21st century.
The Prime Minister had visited here to pay tribute to the father of Indian constitution Dr. Bhim Rao Ambedkar on his 126th birth anniversary. He also prayed at Deekshabhoomi in the city of Maharashtra and launched several government projects on this occasion.
In next slide:

Video of the function...
https://youtu.be/qwa1ZRo1flw