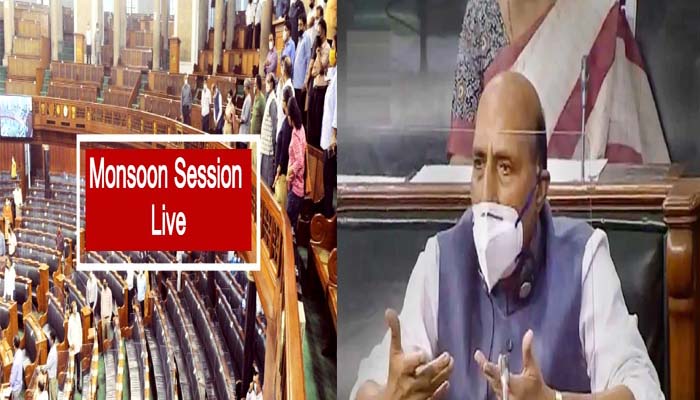 Monsoon Session in Parliament; Day 2 (File Photo)
New Delhi: Today is the second day of the monsoon session of Parliament amidst the Corona crisis. If the proceedings of the Lok Sabha took place on the previous day, the proceedings of the Rajya Sabha are taking place on the first day today. The start will be from 9 in the morning, which will run till 1 o'clock.
The Lok Sabha proceedings will continue from 3 pm to 7 pm. It is being said that China and LAC will echo the issue of tension in Parliament today. During this, Defense Minister Rajnath Singh will give a statement in Lok Sabha today.
LIVE UPDATES…
Rajnath Singh addresses Lok Sabha:
Defense Minister Rajnath Singh is making a statement in the Lok Sabha on tensions with China. Rajnath Singh said that Prime Minister Narendra Modi visited Ladakh and met our soldiers. He had also given this message that he is standing with our brave soldiers.
I also went to Ladakh and spent time with my unit. I want to tell you that he also felt his courage, valor and valor. You know Colonel Santosh made the supreme sacrifice while protecting the motherland.
The Aircraft Amendment Bill was discussed in the Rajya Sabha. The Congress opposed this, however, later the Aircraft Amendment Bill 2020 was passed in the Rajya Sabha.
Congress has given notice of adjournment on the issue of spying on Indians of China.
ALSO READ: Jaya Bachchan hits out at Ravi Kishan's 'drug addiction' remark in parliament
The proposal of the Committee on Official Languages ​​was introduced in Rajya Sabha.
RSP MP has given notice regarding the case against Sitaram Yechury, Yogendra Yadav in Delhi violence during session in Parliament.
Samajwadi Party MP Jaya Bachchan has served a zero-hour notice in the Rajya Sabha over the 'alleged conspiracy to defame the film industry'.
The proceedings of the Rajya Sabha have started in the House. The proceedings of the Upper House will continue till 1 pm.
ALSO READ: India wins seat on United Nations ECOSOC by defeating China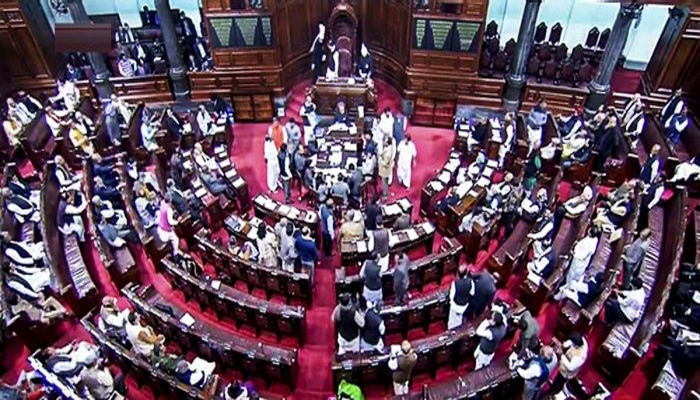 During the proceedings of the House today, the tension between the troops of India China along the Line of Actual Control (LAC) in East Ladakh will be discussed in Parliament. The opposition is set to surround the Modi government on the issue of China.
Defense Minister Rajnath Singh will make a statement in the Lok Sabha today on tensions with China. The defense minister will apprise the country about the 'situation on the border in Ladakh' at 3 pm.
ALSO READ: Organic Food boosts immunity amid COVID-19 outbreak: Researcher Shivani Kalra
Stay tuned with the newstrack to get fastest updates. Click @englishnewstrack to follow us on Facebook. and @newstrackmedia to follow on Twitter.
Keep yourself updated with latest news through Newstrack App. To download App from Google Playstore visit here - Newstrack App