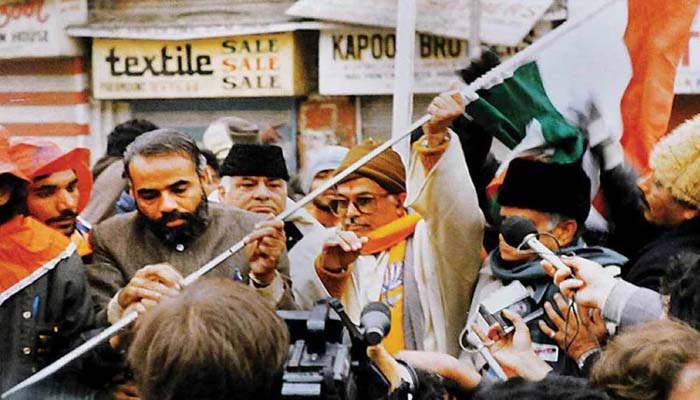 OperationKashmir: Will PM Modi repeat the 28-years-old history?
Srinagar: Following the heighten tension in Jammu and Kashmir valley and amid speculations of BJP's move to repeal the article 35(A) that give special status to the state, it will be quit interesting to see if Prime Minister Narendra Modi will repeat 28-years-old history and hoist tri-color again at Lal Chowk in Srinagar.
Recently, the Centre has deployed about 10,000 central forces personnel to Kashmir and urged the Amarnath Yatris to return from the sensitive Valley. Giving rise to speculations that something big is likely to happen in the state. However, the government has turned down such rumors and said this massive security build-up was to strengthen anti-terrorist operations, ahead of coming Independence Day celebrations.
ALSO READ: Govt schoolmasters take subject too seriously, make minors stage 'Rape'
It is worth mentioning that about 25,000 more troops were also deployed to the state on Thursday, fanning such conjectures. While many experts have suggested of something big behind this sudden surge in troops to the valley, many are looking forward if PM Modi will once again hoist Indian flag in the frightful environment of the state.
As per reports the newly-elected BJP panchayat chiefs in J-K (PDP and NC had boycotted the polls) will hoist the national flag on August 15 and their security was one of the reasons for sending additional troops. While, another report suggests that the Centre is about to propose the abrogation of Article 35A (scrapping the special status given to J-K) and the surge in the security forces were meant to counter a possible mass uprising in the Valley.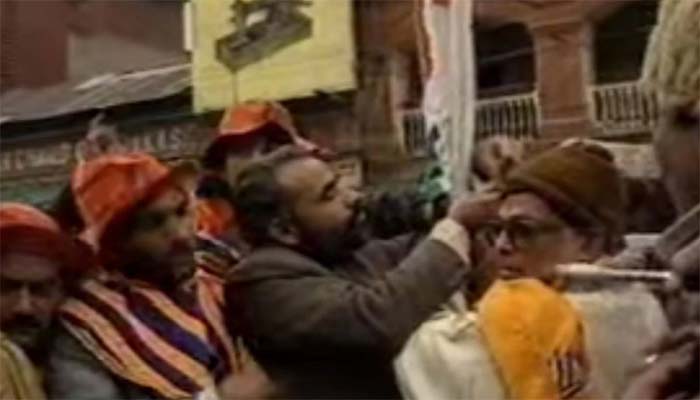 Putting all the speculations aside, it will be interesting to see if Modi charm will once again shine among his fellow Indians and like in 1992, our PM would once again conquer over the terrorism and hoist our pride flag at Lal Chowk. It is to be mentioned that 28-years back, Narendra Modi, then a member of Joshi's team, hoisted the tricolor at Lal Chowk in Srinagar amidst fierce terrorism. After that day till now the tricolor can not be hoisted at Lal Chowk.
This brave move of Modi had then became a question of prestige for the first time for the separatists, terrorists and mainstream political parties, nationalists and security forces. Spreading the message of united India, BJP in January 26, 1992,  had announced to take out a pride march from Kanyakumari and ending it with flag hoisting at Lal chowk. This announcement, however, had made the situation worst in the valley, making terrorists and separatists openly challenging anyone hoisting the tri-color in the state. And just before the BJP's march, terrorists had detonated the grenade near police headquarters where the then Director-General of Police JN Saxena inflicted injuries.
Following this terror attack, situation in the valley had got more tensed, and all the senior BJP leaders along with Murli Manohar Joshi and Narendra Modi were send to Srinagar by a helicopter. However, the flag was hoisted on its scheduled date by Narendra Modi, Manohar Joshi and his team amid 15 minutes of high security at Lal Chowk. Remembering this historic day after 28-years, many eyes are on Modi, who has now formed his government at the centre with a majority win and has now sworn-in as Prime Minister of India. An idol, whom millions of people look-up to, will he be able to live up to their expectations and hoist the proud tri-color once again at Lal Chowk after 28-years.
ALSO READ: Dismissing missile tests, Trump says Kim won't want to 'disappoint me'
Keep yourself updated with latest news through Newstrack App. To download App from Google Playstore visit here - Newstrack App