PM Modi replaces Mahatma Gandhi at 'charkha' on KVIC calendar
New Delhi: Prime Minister Narendra Modi shocked everyone by replacing Mahatma Gandhi in the calendar and diaries issued by the Khadi Village Industries Commission (KVIC).
Until 2016, the commission's calendar always featured Mahatma Gandhi spinning the 'charkha' as the 'father of the nation' founded the 'Khadi' movement in the 1920s in a bid to boycott foreign goods in a non-violent protest against the British rule.
Also Read: Calcutta High Court allows Mohan Bhagwat to hold rally in Kolkata
The sources in KVIC informed that a section of employees in the commission are miffed with the government for showing PM Modi in the classic pose of Mahatma Gandhi.
KVIC Chairman Vinai Kumar Saxena, however, clarified that this is not the first time when such move has been taken.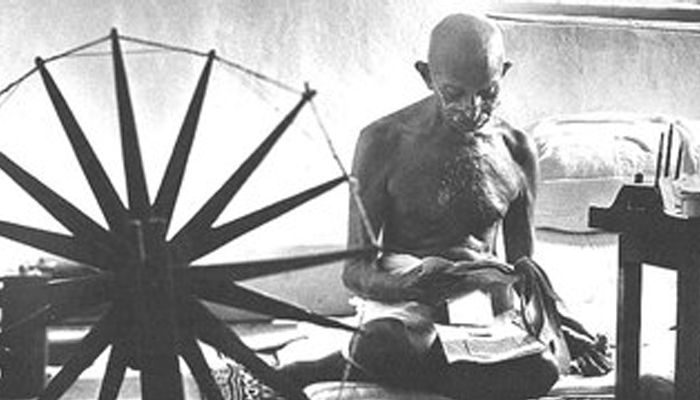 "The entire khadi industry is based on Gandhiji's philosophy, ideas and ideals. He is the soul of KVIC, so there is no question of ignoring him," Vinai Kumar Saxena said.
Also Read: Bengaluru concert of Grammy Award winner David Guetta cancelled
PM Modi has also been wearing khadi for a long time now and has popularised it among the masses and even foreign dignitaries. He has developed his own style around khadi, added Saxena.
"In fact, currently PM Modi is khadi's biggest brand ambassador. His vision matches KVIC's, of 'Make In India' by making villages self-sufficient, 'skill development' by generating employment among the rural masses, infuse modern technology for khadi weaving, innovations and marketing. Plus, the PM is a youth icon," Saxena explained.
The KVIC employees at its Vile Parle headquarters silently protested against the development by wearing black bands on their mouths during lunch hour on Thursday.