PM Narendra Modi: Note ban was implemented to clean the nation
Pune: Prime Minister Narendra Modi on Saturday claimed that he would never have to take such a tough decision of demonetisation if the ailment of corruption and black money was treated by the earlier governments.
PM Modi, who was in here to lay the foundation stone of Pune Metro project (Phase 1), addressed a huge crowd at the MMRDA ground in the Bandra Kurla Complex (BKC) and asked the black money hoarders to return the dues of poor and persecuted people of the country as this was going to be their last chance.
Also Read: Congress' Sheila Dikshit also features in Sahara beneficiary list
He claimed that after December 30, the problems of honest people will begin to reduce, while the problems will start mounting for dishonest people. Warning the dishonest people of ruin, he claimed that they should not underestimate the mood of 125 crore population of the country, which has dedicated itself in this cleanliness drive (demonetisation).
What else PM Narendra Modi said? Check the next slides: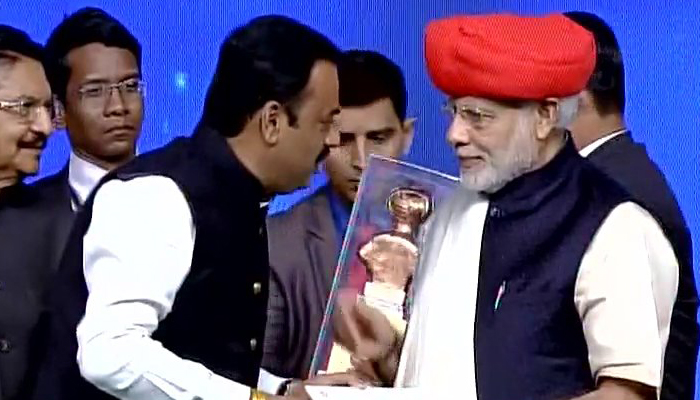 India is urbanising swiftly which makes it essential to work in two directions.

First is to improve the quality of life in the villages.

Second is that we must think and plan long term so that we would be able to mitigate the challenges of the urban areas.

The Centre is closely working on the 'Rurban Mission', which caters to those places which are growing and urbanising swiftly.

People want highways as well as i-ways. For i-ways, we will have to install a huge set up of optical fibre network.
Also Read: Demonetisation is short term pain for long term gain: PM Modi
Corrupts will not be spared: Read in next slide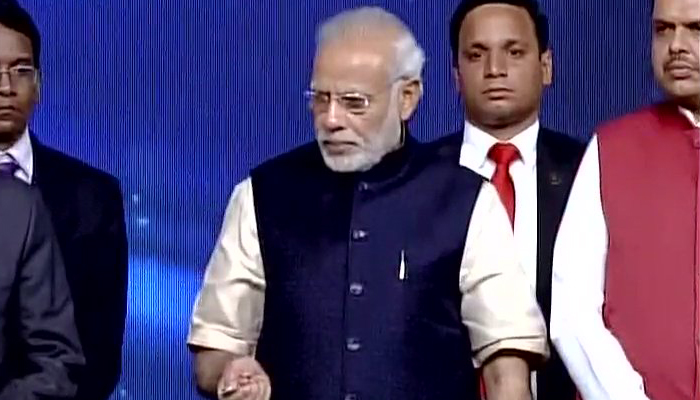 Some people became habitual of breaking laws, but our government has made everyone stand in the queues.

It is the last chance for the dishonest people to return the dues of poor and tortured people as now they will not be spared.

Few corrupts thought, they will convert their black money into white by depositing it in bank accounts. Money did not turn white but their faces turned black.

I have launched this fight against corruption and black money with a clear intention of cleaning the nation.

We are going to work for the welfare of the 125 crore population of the country and their voice cannot be subverted by a select few.
Also Read: BJP blames Rahul of trying to weaken crusade against black money
Attack on previous governments: Read on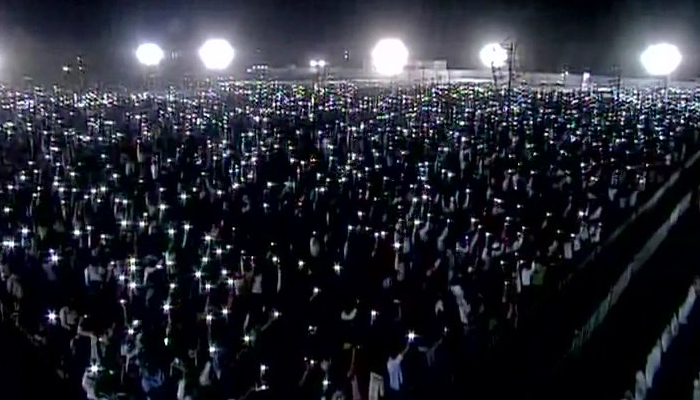 How the previous governments worked? I am not criticising anyone, but it hurts to see what they have done with our country.

If the ailment of corruption and black money was treated earlier, I would never have to take such tough decision of demonetisation.

The leaders, who shied away from taking tough calls, caused huge losses to the country.

I have just made an attempt to save the nation.
Also Read: BJP ends Parivartan Yatra with pledge to win UP Assembly polls
The time limit of depositing scrapped currency notes of Rs 500 and Rs 1,000 notes is about to end in a week on December 30 and PM Narendra Modi has promised that the cash crunch, which is troubling the entire nation, will end after the deadline for the honest people.
PM Modi was also offered a memento at the foundation stone laying ceremony of the Pune Metro project. There he shared the dice with NCP Chief Sharad Pawar, while Maharashtra Chief Minister Devendra Fadnavis was also present at the function.