Mulayam conspired SP feud to cover up Akhilesh's undoings: Mayawati
Lucknow: Dubbing Uttar Pradesh Chief Minister Akhilesh Yadav as tainted, the Bahujan Samaj Party (BSP) supremo Mayawati said that the entire 'family drama' was engineered by SP patriarch Mulayam Singh Yadav to cover up his son's undoings.
Mulayam knew it very well that corruption and 'jungle raaj' of Akhilesh would do no good in the elections. Hence, he engineered all this artificial family feud to divert people's attention, said the BSP chief.
"Akhilesh as Chief Minister was corrupt, inefficient and insensitive towards sufferers' class and does not deserve another chance in the upcoming UP elections," Mayawati added.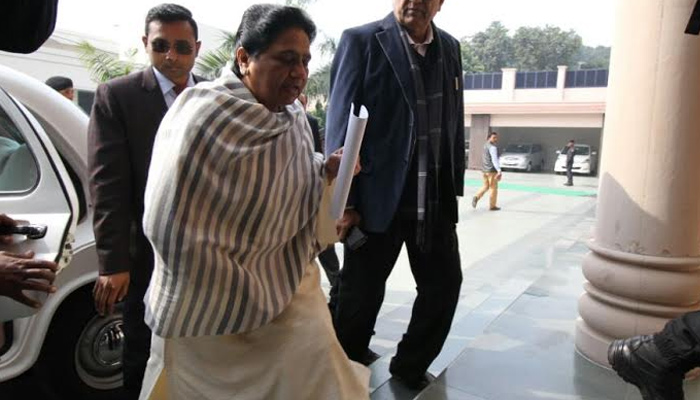 What else she said?
People are upset due to improper work done in UP under the SP government.

People are suffering because of the bad policies of the government at the Centre and the poor governance of SP in the state. This is the reason why they will never vote for the two parties.

Mayawati urges voters to teach BJP and RSS a lesson in upcoming elections for their anti quota-anti dalit stand.

Muslims should not waste their vote on SP, they must vote for BSP so that BJP can be defeated.

Congress's condition is so poor in UP that they are unable to find candidates despite doing rath yatras and khaat sabhas.

This time UP citizens have to decide that whether they will poll for criminals or they want clean and clear BSP governance.