Faux pas: Officers misguide Modi on Nagla Fatela electrification
Hathras: In what looks like a gaffe, the Prime Minister Narendra Modi on Monday in his Independence Day speech cited an example of Nagla Fatela for electrification but in realty there is no power in the village.
The gram pradhan of Nagla Fatela village, Yogesh, refuted the claim of none other than PM himself that pictures tweeted from the handle of Union Power Minister Piyush Goyal were not of their village and no programme was organized in the village on Independence Day.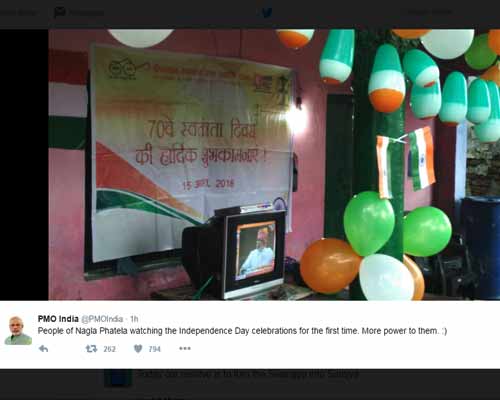 "No programme was organized in our village. The picture with children watching the Independence Day programme does not belong to our village," Yogesh said.
The Prime Minister office had retweeted the picture from its handle and captioned it as the picture from Nagla Fatela.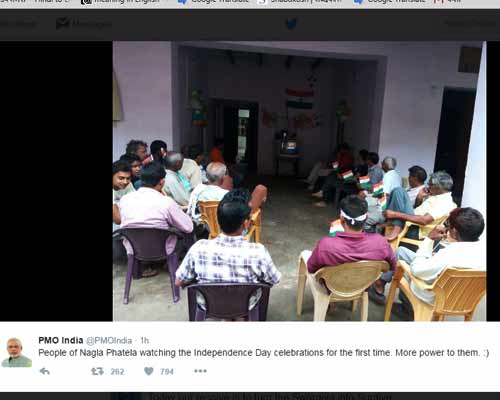 What PM said in his speech:
"You can reach Nagla Fatela, a village in Hathras, in three hours by travelling by road. But, it took 70 years for electricity to reach there," Modi had said.
The Nagla Fatela village comes under Sasni tehsil of Hathras district in Uttar Pradesh.