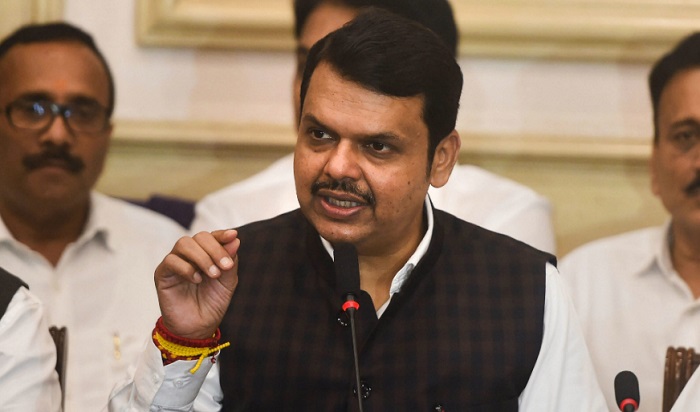 Mumbai. BJP leader Devendra Fadnavis today demanded that the Maharashtra government should revoke Mumbai University's action against Professor Yogesh Soman over his criticism of Congress leader Rahul Gandhi.
A professor of Mumbai University has reportedly been sent on 'leave' for criticising Congress leader Rahul Gandhi's recent remark on freedom fighter and Hindu icon Veer Savarkar.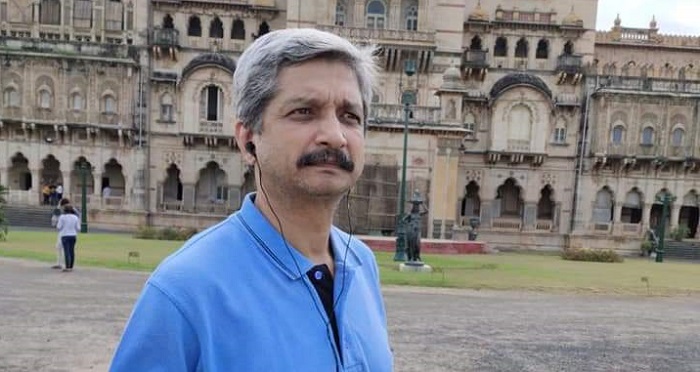 Yogesh Soman Posted a Video on Social Media
Yogesh Soman, who is the Director of Academy of Theatre Arts in Mumbai University, had posted a video on social media slamming Rahul Gandhi over his remark on Savarkar.
The Congress – affiliated National Students' Union of India (NSUI) raised objections to some of the words used by the professor in the video and raised a complaint with the university authorities.
As per reports, the NSUI workers also gheraoed Mumbai University, Vice Chancellor, Dr Subhash Pednekar on December 23 demanding action against the professor. The University's fact finding committee is said to have found him guilty and asked him to go on leave.
Yogesh Soman's Video
राहुल गांधी (खान) चा तीव्र निषेध !!!#वीर_सावरकर #Savarkar pic.twitter.com/FkNvIqxdmw

— Yogesh Soman (@shriyogeshwar) December 14, 2019
Yogesh Soman Criticized Rhaul on Savarkar Remark
In the video posted on Twitter, Soman is seen telling Rahul Gandhi, "you are not Veer Savarkar, and you have no tension about this," adding that "I feel that you are not even a Gandhi."
"As you must know, after the marriage of your grandmother and Feroze, Gandhiji gave this name to you. So be aware of this history, I oppose your statement on Sarvakar, it is not your position to stand in front of Savarkar," he further said in the video.
Devendra Fadnavis Criticized action against Yogesh Soman
Now this Revoke Action against Yogesh  Soman is becoming critical for Maharashtra government as BJP  has started criticising the action. Ex CM of Maharashtra, BJP's Devendra Fadnavis today demanded that the Maharashtra government revoke Mumbai University's action against actor and dramatics teacher Yogesh Soman over his criticism of Congress leader Rahul Gandhi.
Such action was not expected against a person who praised Vinayak Damodar Savarkar when `the chief minister himself believes in Savarkar's idology', he said.
Soman slammed Gandhi over the latter's remark at a rally in Delhi that his name was Rahul Gandhi and "not Rahul Savarkar" so he would not apologise over his "Rape in India" comment.
In a letter to chief minister Uddhav Thackeray, Fadnavis said it was unfortunate that Soman was punished for praising Vinayak Damodar Savarkar, the Hindutva ideologue and freedom fighter.
"I urge you to intervene and withdraw the action against Yogesh Soman," the former chief minister who is now Leader of Opposition in the Maharashtra Assembly said.
"The action raises a question whether one should praise iconic figures such as Babasaheb Ambedkar, Mahatma Gandhi and Veer Savarkar," he said.
"Soman spoke highly of Savarkar and NSUI (student wing of the Congress) protested against that. To enable the students to withdraw their protest, the university sent Soman on compulsory leave. The action saddened nationalists," Fadnavis said.
"When the state is being ruled by a chief minister who believes in Savarkar's ideology, such punishment is not expected. The punishment should be revoked without falling prey to any political pressure," the BJP leader said. In this Fadnavis has posted social media posts on Twitter and Facebook also in which he attached the letter also.
वीर सावरकरांसंदर्भात गौरवोदगार काढल्याने शिक्षा देणे दुर्दैवी!

योगेश सोमण यांच्यावरील कारवाई मागे
घेण्यासाठी देवेंद्र फडणवीस यांचे मुख्यमंत्र्यांना पत्र pic.twitter.com/eOt3Qtwldg

— @OfficeOfDevendra (@Devendra_Office) January 17, 2020
Keep yourself updated with latest news through Newstrack App. To download App from Google Playstore visit here - Newstrack App