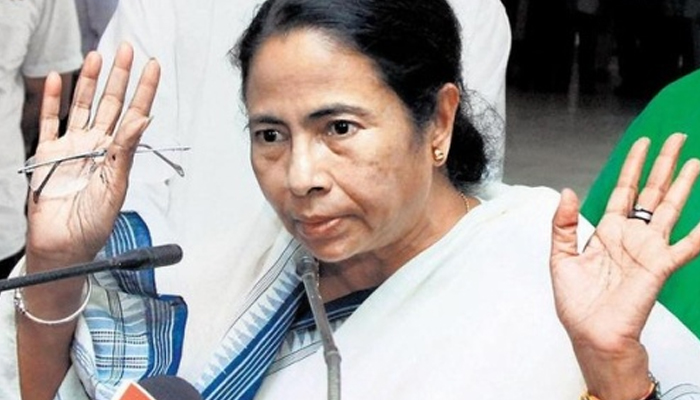 New Delhi: West Bengal Chief Minister Mamata Banerjee gave a clarion call to oppose NRC and Citizenship (Amendment) Bill and said not a single citizen of the country will be allowed to turn a refugee.
Giving assurances that NRC and CAB will be never allowed in Bengal as long as the TMC is in power, Banerjee said NRC and CAB are both two sides of a coin. "There is no need to worry about NRC and CAB. We will never ever allow it in Bengal. They can't just throw out a legal citizen of this country or turn him/her a refugee," Banerjee said.
ALSO READ: Siddaramaiah resigns as CLP leader after Cong poor show in Assembly bypolls
Citizenship Bill unconstitutional, NRC waste of money: All India Muslim Personal Law Board member SQR Ilyas
Criticizing the Citizenship (Amendment) Bill and terming it "unconstitutional", leader of the Welfare Party of India, Ilyas said NRC is a waste of taxpayers' money.
Speaking at a press conference here, Ilyas said these twin moves of the Union government were to hide failures on key issues that matter to people of the country.
The Citizenship (Amendment) Bill (CAB) seeks to grant Indian citizenship to non-Muslim refugees from Pakistan, Bangladesh and Afghanistan escaping religious persecution there.
The bill to amend the six-decade-old Citizenship Act was introduced in Parliament on Monday, and later in the day it will be taken up for discussion and passage, according to the Lok Sabha's List of Business.
"The Citizenship Amendment Bill divides communities in the country and is unconstitutional. They could have thought of Muslims, who are facing persecution in Myanmar, in this bill. The BJP government at the Centre is playing vote-bank politics to hide failure to tackle key problems in the country," he said.
On statements by BJP leaders that they want to conduct the National Register of Citizens exercise all over India, Ilyas said, "The government spent Rs 1,600 crore on the NRC exercise in Assam. It would be much higher nationwide. It is a waste of taxpayers' money."
On Supreme Court's Ayodhya verdict, Ilyas said it was based "more on faith than facts".
The Supreme Court, in a unanimous verdict on November 9, cleared the way for the construction of a Ram Temple at the disputed site at Ayodhya, and directed the Centre to allot a 5-acre plot to the Sunni Waqf Board for building a mosque.
"It was not a fight for five acres of land but for the truth. Ramcharitmanas (Tulsidas' revered epic poem), written 60 years after the erection of Babri Masjid, does not say anything about the birthplace of Lord Ram. We will file a review petition with all such points," he said.
Calling Citizenship Bill an insult to the country and its constitution, former Uttar Pradesh Chief Minister, Akhilesh accused BJP of dividing society.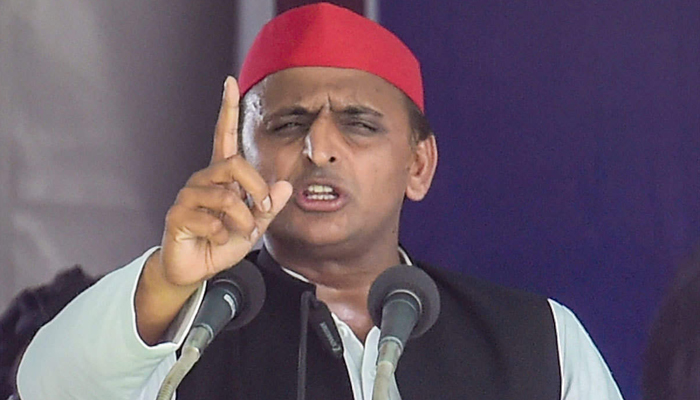 "I had earlier said that their (BJP's) politics is diverting attention and dividing society. The Citizenship (Amendment) Bill is an insult to India and the Constitution," Yadav said in a tweet.
The Samajwadi Party chief also alleged that the ruling BJP had failed to fulfil its poll promises.
"The income of the farmers has not doubled. The Ganga has not been cleaned. Black money has not come back. There are no jobs. Daughters could not be saved nor there is any development," he said.
Meanwhile, Congress leader, Shashi Tharoor, shares open statement against Citizenship Amendment Bill signed by scientists, scholars.

Shashi Tharoor shared the link of an open statement signed by nearly 1,000 scientists and scholars to express their concerns over the Citizenship (Amendment) Bill.
In the tweet, Congress MP Shashi Tharoor wrote that the "bigoted" government knows what they are doing by looking at passing this Bill.
A thousand Indian scientists have signed a strong statement deploring the Citizenship Amendment Bill: https://t.co/QlJgufn9to. But will this bigoted Government listen? What we are objecting to is precisely what they intend. It's not as if they don't know what they're doing.

— Shashi Tharoor (@ShashiTharoor) December 9, 2019
Amid rising tension and protest, the Citizenship (Amendment) Bill, 2019, was introduced in the lower house of Parliament by Home Minister, Amit Shah, on Monday, which seeks to give Indian nationality to non-Muslim refugees from Pakistan, Bangladesh and Afghanistan facing religious persecution there.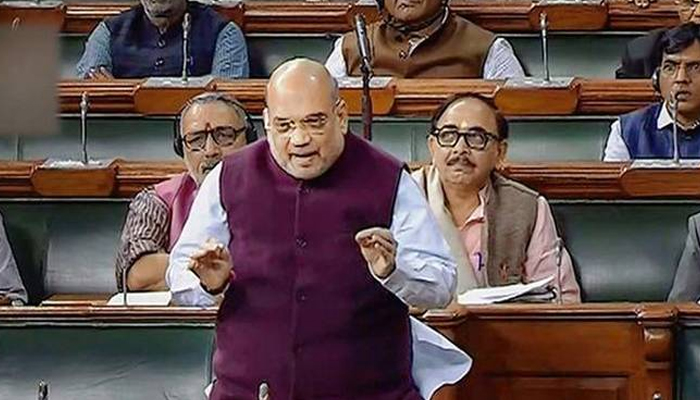 While Indian Union Muslim League MPs protested in front of the Mahatma Gandhi statue in Parliament premises, the All India United Democratic Front (AIUDF) demonstrated in Jantar Mantar and held up placards saying that the bill was against the idea of India.
"We reject this bill. It is against the Constitution and against Hindu-Muslim unity," Badruddin Ajmal, Lok Sabha AIUDF MP from Dhubri, Assam, told reporters when asked about the CAB.
According to the proposed legislation, members of Hindu, Sikh, Buddhist, Jain, Parsi and Christian communities, who have come from Pakistan, Bangladesh and Afghanistan, till December 31, 2014 and facing religious persecution there will not be treated as illegal immigrants but given Indian citizenship.
ALSO READ: Nirbhaya convicts to be executed soon; Buxar Jail prepares hanging rope!
Keep yourself updated with latest news through Newstrack App. To download App from Google Playstore visit here - Newstrack App