LIVE: Statue of Unity is a symbol of India's unity: PM Modi
Ahmedabad: Prime Minister Narendra Modi, today, unveiled the Statue of Unity on the 143rd birth anniversary of Sardar Vallabhbhai Patel.
Addressing the unveiling of Statue of Unity, Modi stated, "Today is a historic day for India. I want to start by congratulating all Indians including those settled abroad."
Here is what
PM Modi

stated: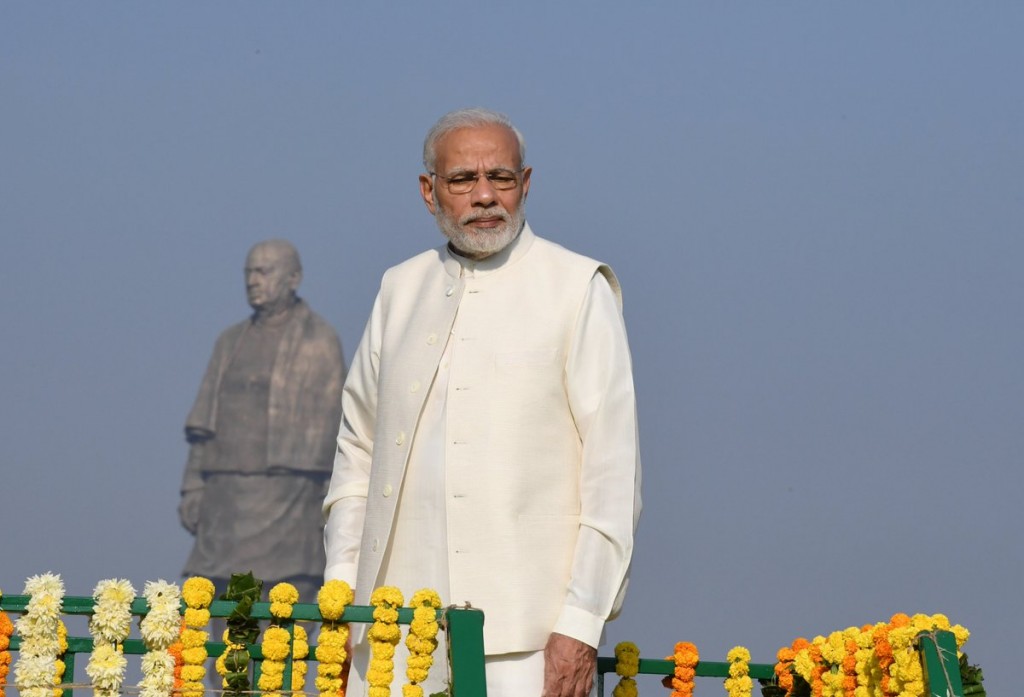 The contribution of the tribals, farmers and villagers, who helped make this possible cannot be ignored, I thank them from the bottom of my heart.

Without your help and contribution, this would not be possible today. With the Statue of Unity, you (tribals and farmers) have enshrined your names in history too.

Statue of Unity is a symbol of India's integrity, India's resolve, India's determination and India's unity.... It shows that India was, is and always will be eternal.

It is a symbol that 'Ek Bharat is Shreshtha Bharat'.

In order to build the Statue of Unity, lakhs of farmers from all over India came together, gave their tools, portions of the soil and thus, a mass movement developed.

Events like today are very very important in a country's history and such events are difficult to erase.

It is a historic and inspiring occasion for all Indians. I am fortunate to dedicate this statue of Sardar Sahib to the nation.

It is this feeling of being united, of togetherness, that has kept India going for thousands of years.

I thank all those who came forward and took part in the 'Run for Unity' today.

Sardar Vallabhbhai Patel was responsible for us living in a United India today. It was his efforts after Independence that led to India being what it is today.

Because of your blessings, I have been given the honour to be the one who dedicates this amazing statue to the nation. I am truly humbled and feel truly blessed. I thank you all for giving me this opportunity.

I was given the first piece of iron that was contributed for this marvel. I am giving it for you all to see at the museum here at the Statue of Unity.

This is a project that we had thought about during the time I was the Chief Minister of Gujarat.

This is the tallest statue in the world. People the world over will not only visit this site, but also remember this. They will not only remember this marvel, but remember the great people of India.

There were many pessimists who used to always think that a diverse country like India can never remain United. It will fall apart. But, Sardar Vallabhbhai Patel showed how it is done. We should learn how to grow from strength to strength, how to always stay united.

Sardar Patel used Kautilya's wisdom and Shivaji Maharaj's bravery to achieve the great feat of uniting India after partition. He did something that was unparalleled.

From Kutch to Kohima, from Kashmir to Kanyakumari, Sardar Patel united the country. This shows what a great resolve he had.

It is because of him that we can travel to all the great sites and meet the great people of all the states without a visa.

If it wasn't for Sardar Patel, there would be no rail line from Kashmir to Kanyakumari.
At the launch ceremony, PM Modi poured soil and Narmada water into a 'kalash'.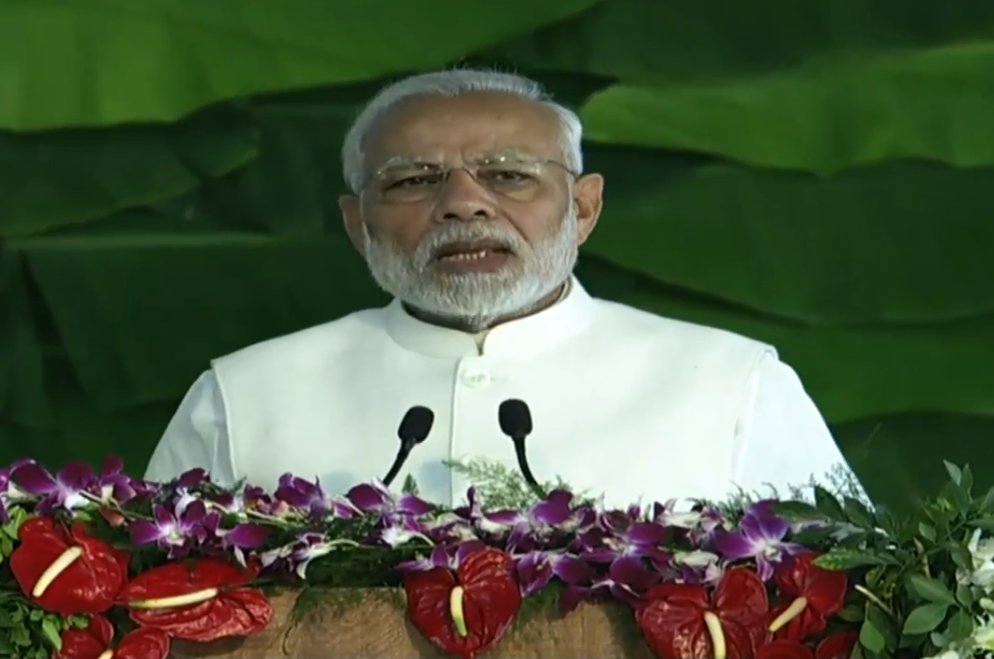 The event had flypasts by Air Force planes and patriotic music played by bands of defence and police forces. The statue is located at Kevadiya in Narmada district.
Built at a cost of Rs. 2,389 crore, the statue depicts Sardar Vallabhbhai Patel, India's first Home Minister, wearing a traditional dhoti and shawl, towering over the Narmada River.
ALSO READ: 'Statue of Unity' gets strong opposition from Tribals, unveiling by Modi
ALL ABOUT STATUE OF UNITY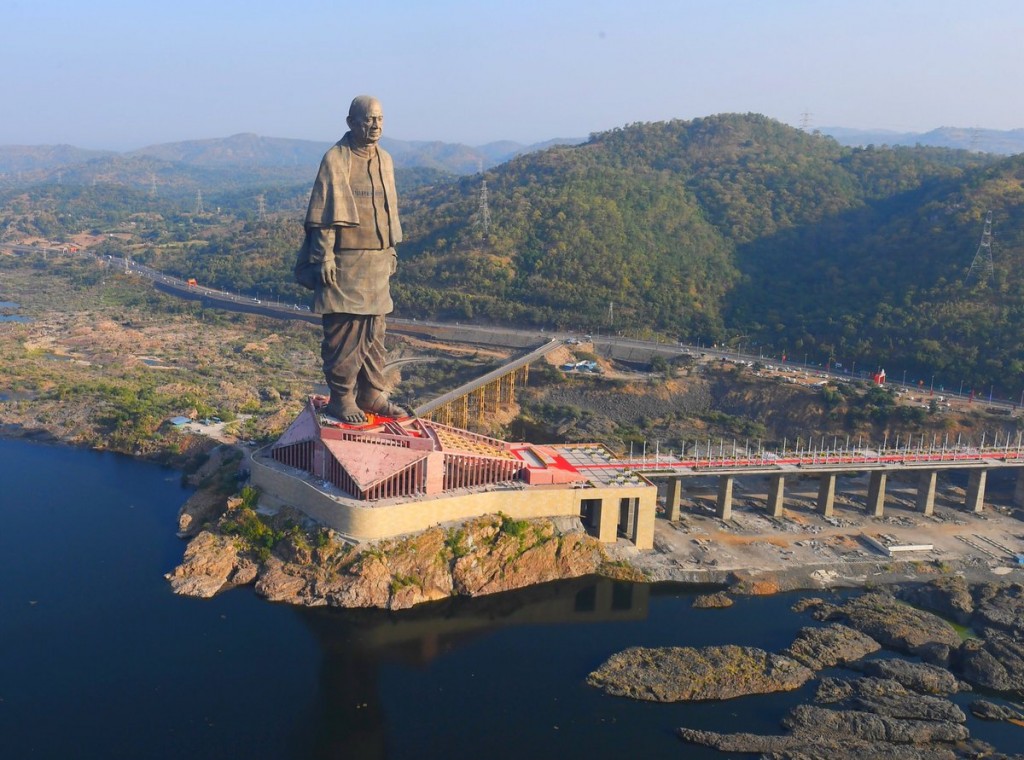 The iron for the Statue of Sardar Patel was collected from all over the country.

At 182-metre, the statue is touted as the world's tallest

It is 177 feet higher than China's Spring Temple Buddha, currently the world's tallest statue.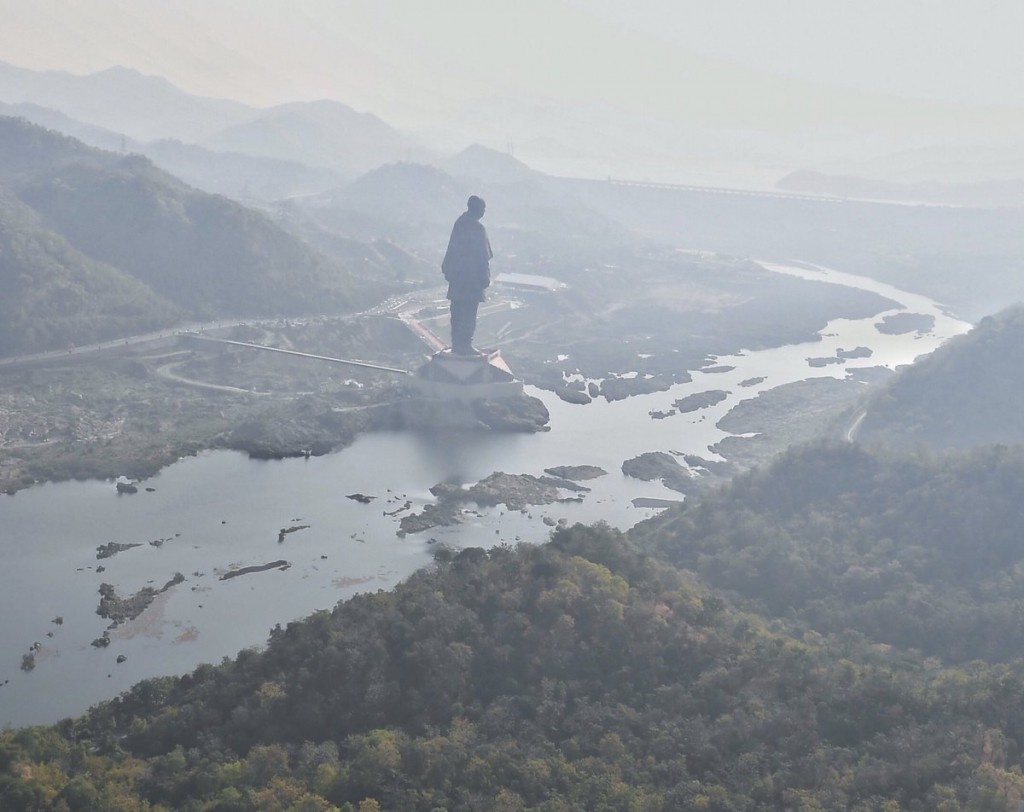 Designed by Padma Bhushan-winning sculptor Ram V Sutar, the statue has been made by larsen and Toubro and the state-run Sardar Sarovar Narmada Nigam Ltd.

It took more than 33 months and over 250 engineers and 3400 labourers to construct the statue.
Here are the

LIVE

updates: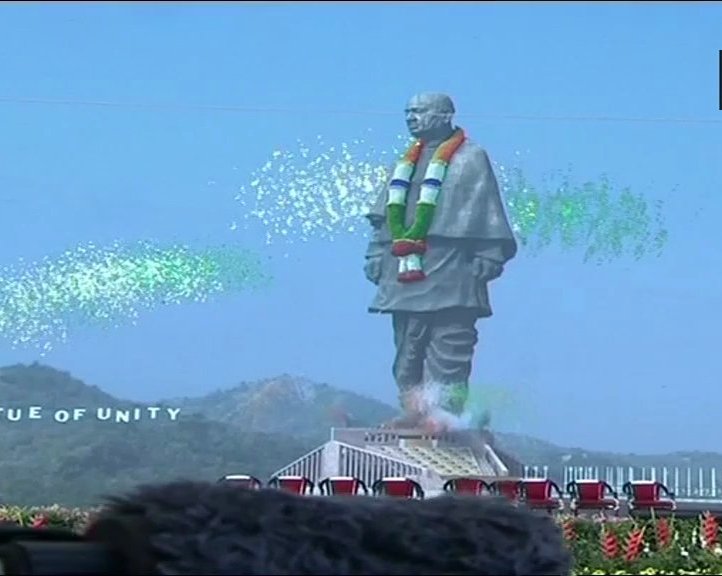 PM Modi addressing the event.

PM Modi dedicates Statue of Unity to the Nation.

PM Modi has arrived for inauguration.

Chief Minister Vijay Rupani, BJP President Amit Shah are also present.

PM Modi visits Tent city in Kevadia.
https://twitter.com/BJP4India/status/1057481930688458752
PM Modi visits Valley of Flowers in Kevadia, Gujarat.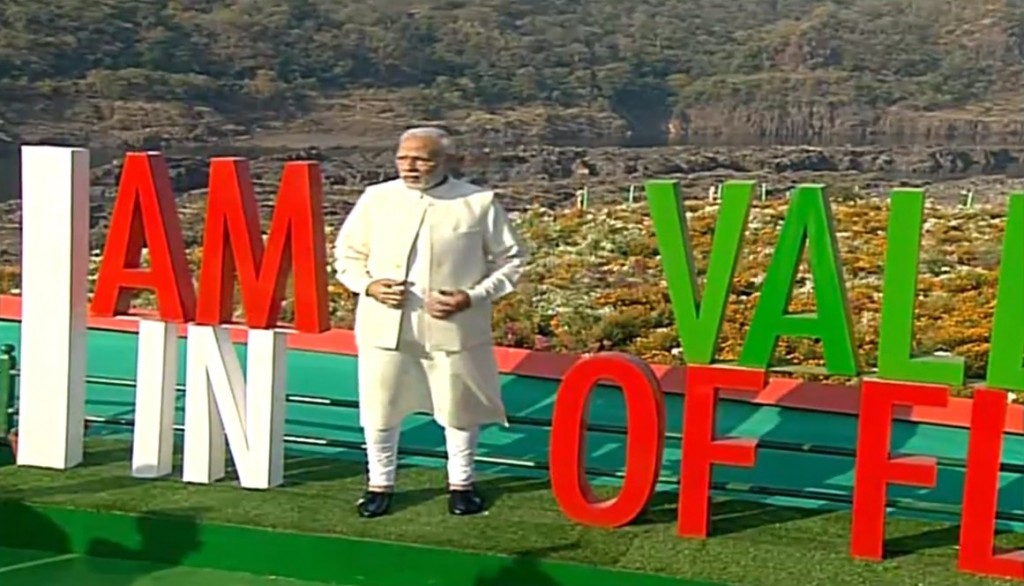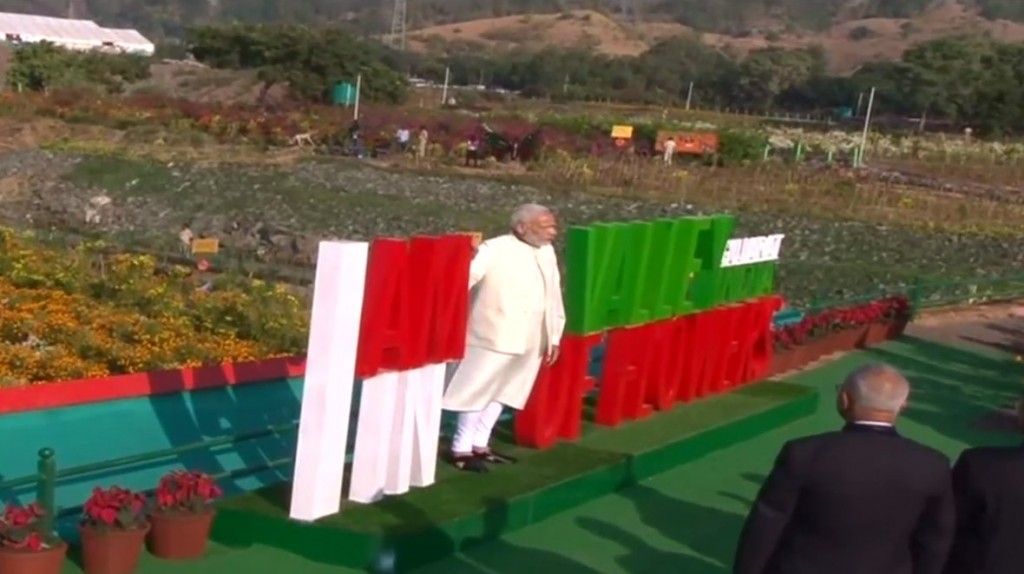 Vice President paid floral tributes to the Iron Man of India on his birth anniversary.
https://twitter.com/VPSecretariat/status/1057450090774724608
PM Modi visits Valley of Flowers in Kevadia, Gujarat.

PM Modi has reached Kevadiya to inaugurate the Statue Of Unity.