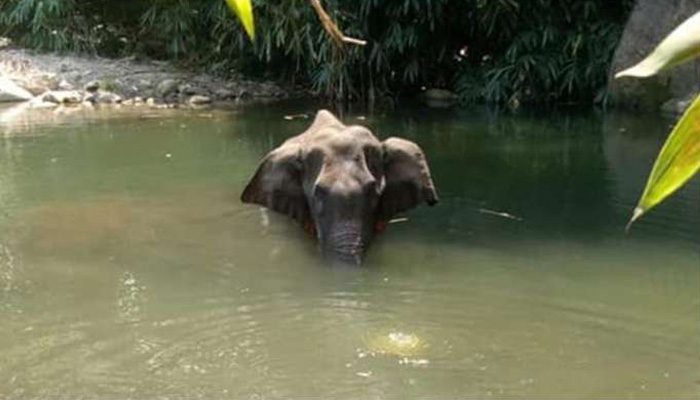 Kerala Pregnant Elephant's death: First accused under arrest
Thiruvanantpuram: An accused of killing pregnant elephant has been arrested by Police. The forest minister informed that the first arrest has been done and three suspects in murder of pregnant female elephant have been indentified.
First Culprit arrested:
Let us tell you a pregnant  elephant was killed in Velliyar river Kerala after eating pineapple filled with crackers. "The arrested man is a rubber tapper. A search is on for others," Palakkad district police chief G Siva Vikram Said. The accused in this case offered a pineapple filled wit explosive material. Usually the people of Kerala try these type of traps to secure their crops from wild animals.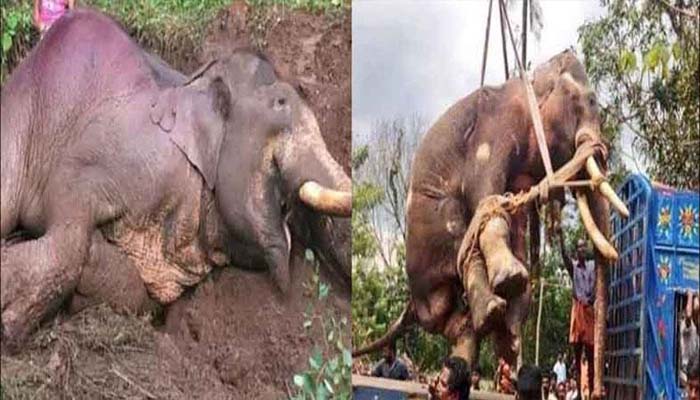 ALSO READ: Last three corona patients win Covid19 fight in China's Wuhan
The information related to this case was given by Forest officer when he shared a post on Facebook. He shared photos of elephant sitting in water after eating pineapple filled with crackers. So that she could get some relief but she died on May 27.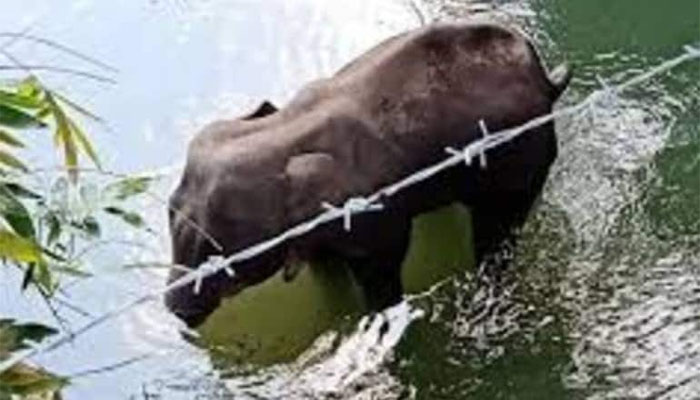 Politicians also expressed their thoughts on this matter and asked ruling party. Varun Gandhi said, 'Cruelty to animals is not about animals, it is about the powerful victimising the weak. All life is connected. An elephant's life or a cow's life is of the same value karmically as any human: those who don't see this don't understand God.'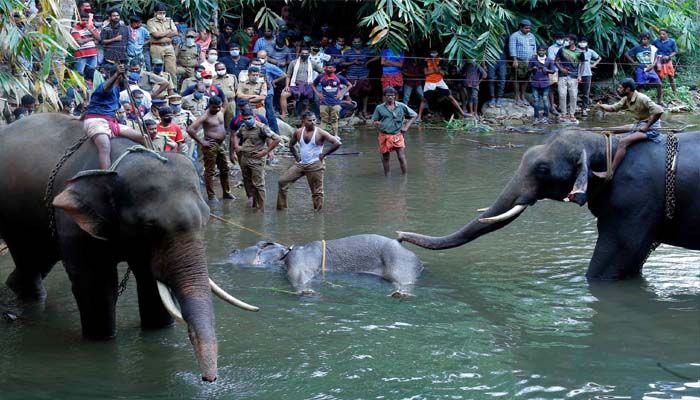 Chief minister Pinarayi Vijayan also said that few mindsets are trying to destroy the image of Kerala's culture. "It is only a desire of a section to malign the prestige of the state earned by conquering Covid-19. The case is under investigation with a focus on three persons. The reference to Malappuram is with some agenda as you all may be well aware of," he said on Thursday evening.
ALSO READ:  LIVE Unlock1.0: India registers 9,851 new cases; Death toll at 6,348
Stay tuned with the newstrack to get fastest updates. Click @englishnewstrack to follow us on Facebook and @newstrackmedia to follow on Twitter.
Keep yourself updated with latest news through Newstrack App. To download App from Google Playstore visit here - Newstrack App