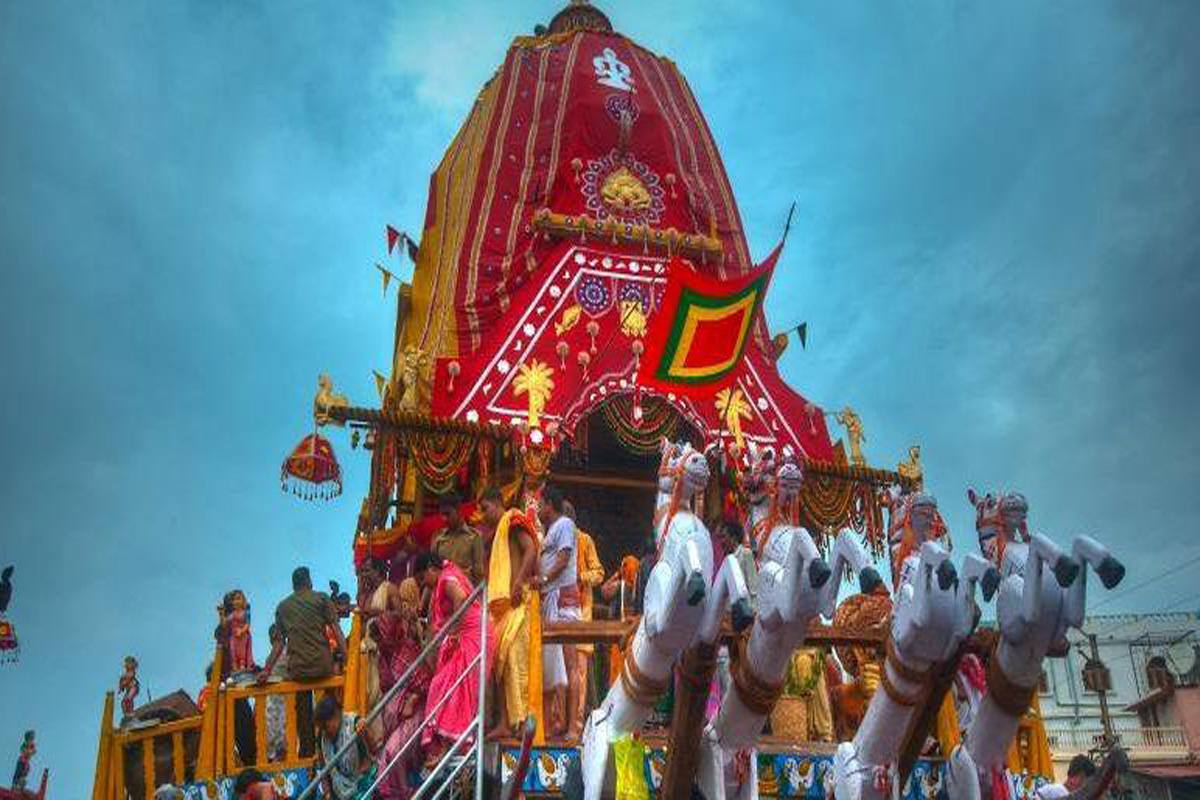 Jagannath Rath Yatra begins in Puri with strict Guideline
Bhubaneswar: As the number of corona virus is increasing rapidly, it affected Jagannath Rath Yatra this year. No gathering is allowed at any place of country. Although the matter reached the Supreme Court, the visit was conditionally approved. With this, Lord Jagannath's Rath Yatra will be taken out on 23 June in Puri, Odisha. The complete shutdown has been implemented from 9 o'clock of Monday to 2 o'clock on Wednesday.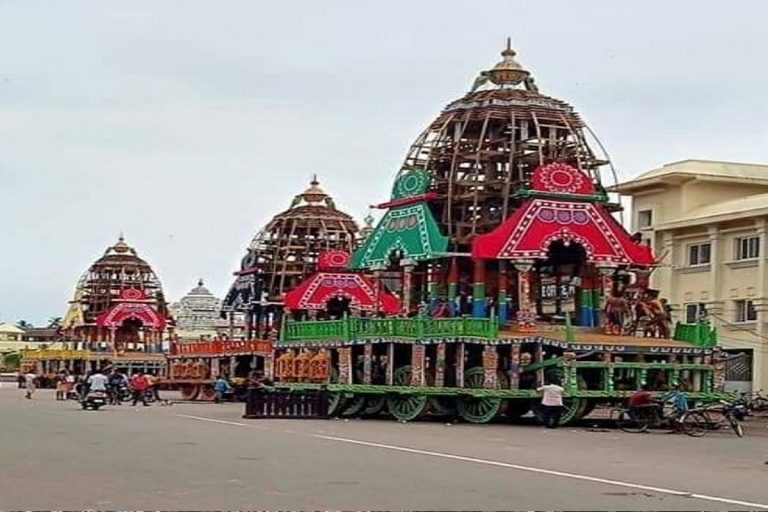 Strict Curfew for almost 41 hours in Puri:
The famous Jagannath Rath Yatra of Odisha will be taken out today on Tuesday. In the midst of the Corona crisis, the government issued orders for its efficient operation and the administration is busy in preparation. Chief Secretary of Odisha Asit Tripathi said that Puri will be closed for around 41 hours from 9 pm Monday. After the visit, the shutdown will take place by 2 pm on Wednesday. At the same time, during the Rath Yatra, curfew arrangements will be introduced in the wake of Corona virus.
Only 500 people are allowed in Rath Yatra:
Earlier, the Supreme court had given certain conditions while allowing the Rath yatra. According to the court order, before the Rath yatra, all the routes entering the city through the airport, railway station, bus station, highway, etc. were asked to be closed. At the same time, more than 500 people will not be present to pull the three chariots.
Rules and Regulations :
-Only 500 people are allowed in Bhagwan Jagannath Rath Yatra.
-Complete strict curfew in the city, no one is allowed to go out during Jagannath Rath Yatra.
-Police officials and Mandir committee is allowed in Ratha Yatra.
-Proper social distancing should be followed.
-Whoever participating in Rath Yatra should be corona negative and should have official pass for entry.
ALSO READ:  Dutch Defence Min says finding inner peace crucial for army, thanks India for 'gift' of yoga
Stay tuned with the newstrack to get fastest updates. Click @englishnewstrack to follow us on Facebook and @newstrackmedia to follow on Twitter.
Keep yourself updated with latest news through Newstrack App. To download App from Google Playstore visit here - Newstrack App