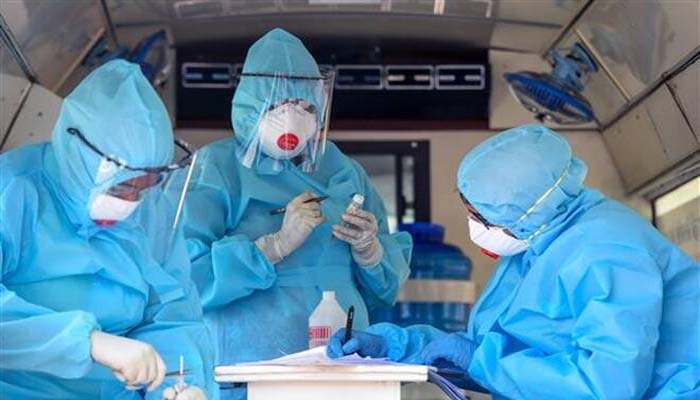 Corona Updates (PC: Social Media)
New Delhi: There is a steady decrease in new cases of corona infection in the country. On Saturday, more than 41 thousand cases have been registered here in a single day and with this the total number of infected has exceeded 93 lakh.
496 people died in a day:
According to the latest data from the Health Ministry, a total of 41 thousand 810 new cases of corona infection have been reported in the last 24 hours. At the same time, 496 people have died in 24 hours, after which the total number of people who died from Corona has increased to one lakh 36 thousand 696.
According to the latest data, 42 thousand 298 people have been successful in beating the corona infection in the last 24 hours. Explain that so far 88 lakh 02 thousand 267 people have been successful in curing the infection, out of which 42 thousand 298 patients have been cured in the last 24 hours.
2,152 new coronavirus cases in Uttar Pradesh, tally 5.40 lakh, active cases 25,243; toll 7,718 with 21 more deaths.
625 new coronavirus cases, 1,186 recoveries in AndhraPradesh, tally 8.67 lakh, active cases 11,571; toll 6,981 with 5 more deaths.
Serum Institute on Vaccine:
Regarding Prime Minister Narendra Modi's visit to Serum Institute. The Head of Serum Institute said that there was a detailed discussion with PM Modi on the vaccine. He informed that Serum Institute has built the largest plant in Pune and a new campus in Mandari. Poonawalla said that PM now has a lot of knowledge about vaccine and vaccine production. He said that it was a surprising moment that he already knew a lot. They had to give detailed information about very few things.
Poonawala said that till now the Government of India has not told anything in writing how much dose will be purchased from us, but there are indications that by July 2021, 30-40 million doses can be purchased.
Stay tuned with the newstrack to get fastest updates. Click @englishnewstrack to follow us on Facebook and @newstrackmedia to follow on Twitter.
Keep yourself updated with latest news through Newstrack App. To download App from Google Playstore visit here - Newstrack App