Gilgit Baltistan Matter: Rajanth Singh's statement made stir in Pakistan
Defense Minister Rajnath Singh tweeted giving a stern warning to Pakistan, Rajnath Singh said - "We did not want India to be partitioned, but it was done."
New Delhi: Pakistan illegal occupied the area of Gilgit-Baltistan for a long time. Pakistan's PM Imran Khan on Sunday announced the grant of interim province status to Gilgit-Baltistan.
Within 24 hours of the announcement, India twice issued a stern warning to Pakistan. Also, the entire PoK, including Gilgit-Baltistan, was described as an integral part of India.
By issuing a warning twice in two days, India made it clear to Pakistan to immediately evacuate the entire PoK including Gilgit-Baltistan. If not, India can show mightiness there very soon.
Meeting of Pakistan PM:
The clear message for Pakistan is that India has now made up its mind to withdraw its PoK. Why not pay any price for it. He is not going to back down.
Pakistan has started sweating due to the harsh attitude of India. He is now starting to fear that India should not attack him. At this time the stir within Pakistan has intensified.
The meeting continues. The government of Imran and his ministers are sleepy. Army chiefs are also constantly asking the army is prepared to deal with war-like situations.
Please tell that Pakistan Prime Minister Imran Khan said in a meeting in Gilgit on Sunday, we have decided that Gilgit Baltistan should be given the status of Interim Province. Which was very much their demand for many days. We have taken this decision keeping in mind the UN Security Council resolution. '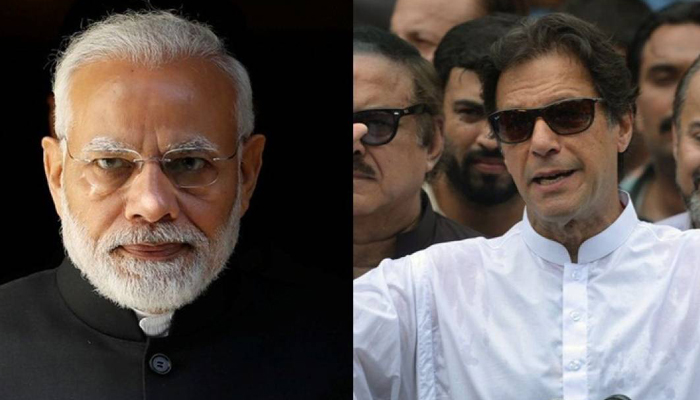 Warning of Rajnath Singh:
Defense Minister Rajnath Singh tweeted giving a stern warning to Pakistan, Rajnath Singh said - "We did not want India's partition, but it happened."
You are also aware of the Hindu-Sikh-Buddhist who remained in Pakistan and how they have been dealing with them. We enacted a citizenship law to provide relief to minorities who are facing religious persecution there.
Gilgit-Baltistan is under illegal occupation by Pakistan. Pakistan is now going to make Gilgit-Baltistan a state. On this decision, our government has said in two words that from PoK to Gilgit-Baltistan is an integral part of India.
Rajnath Singh also questioned the atrocities of Pakistan on minorities in these Indian areas including Pakistan.
Stay tuned with the newstrack to get fastest updates. Click @englishnewstrack to follow us on Facebook and @newstrackmedia to follow on twitter.