India, Netherlands sign 3 MoUs as PM Modi meets Dutch counterpart
The Hague: India and the Netherlands on Tuesday signed three agreements, including a memorandum of understanding (MoU) on water cooperation, following a meeting between Prime Minister Narendra Modi and Dutch Premier Mark Rutte here.
"#IndiaNetherlands sign MoU on Cultural Cooperation, MoU on Water Cooperation and Agreement on Amending Social Security Arrangement," External Affairs Ministry spokesperson Gopal Baglay tweeted.
Also Read: India, Netherlands on same page on global issues: PM Modi
Earlier in the day, Modi arrived here on the third and final leg of his three-nation tour that also took him to Portugal and the US.
India and the Netherlands are marking the 70th anniversary of establishment of their diplomatic ties this year.
Check some more pictures of the meeting between Narendra Modi and Mark Rutte: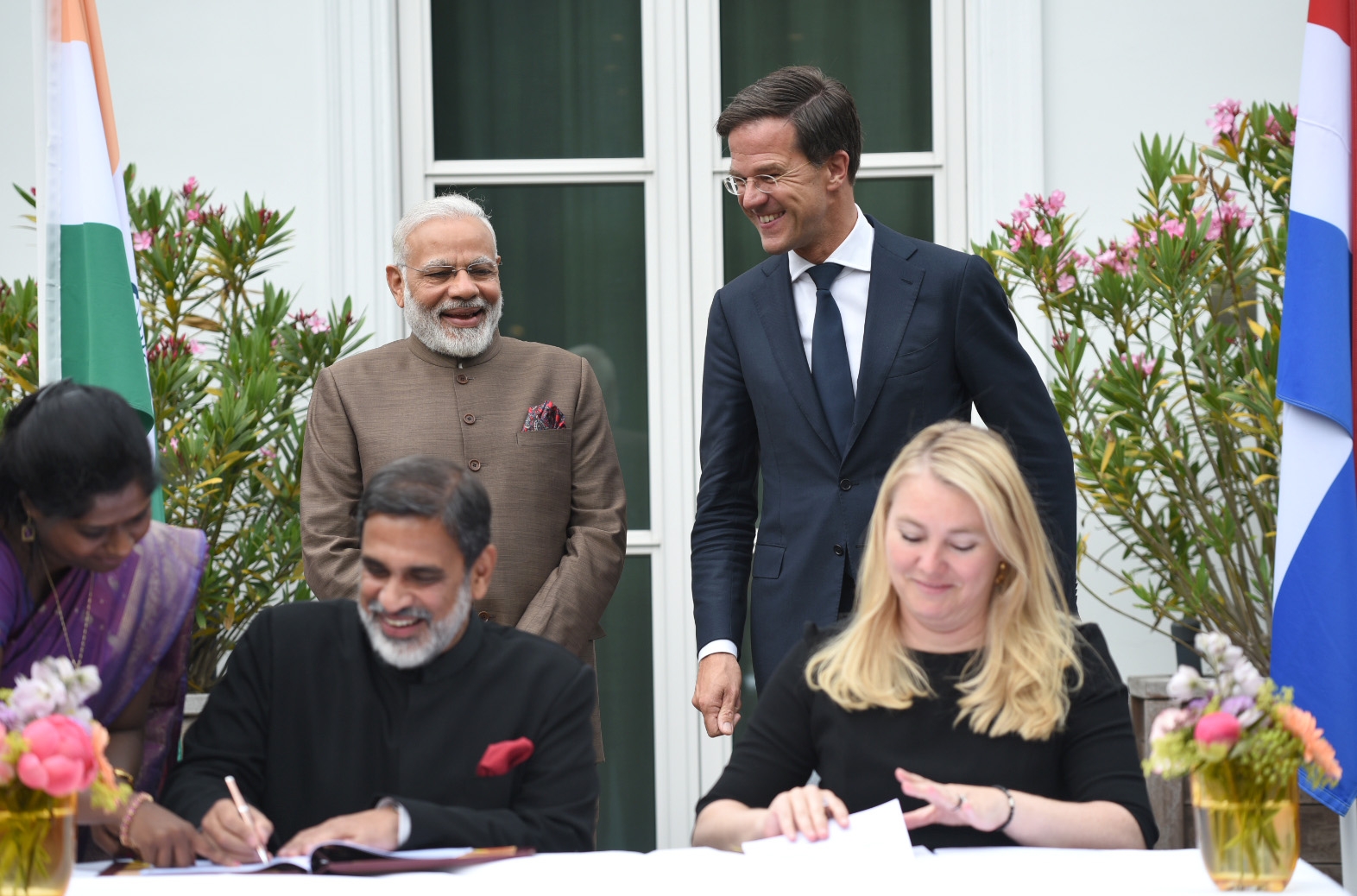 Amsterdam: Prime Minister Narendra Modi and Dutch Prime Minister Mark Rutte witness the signing of MoUs between India and Netherlands in Amsterdam, Netherlands on June 27, 2017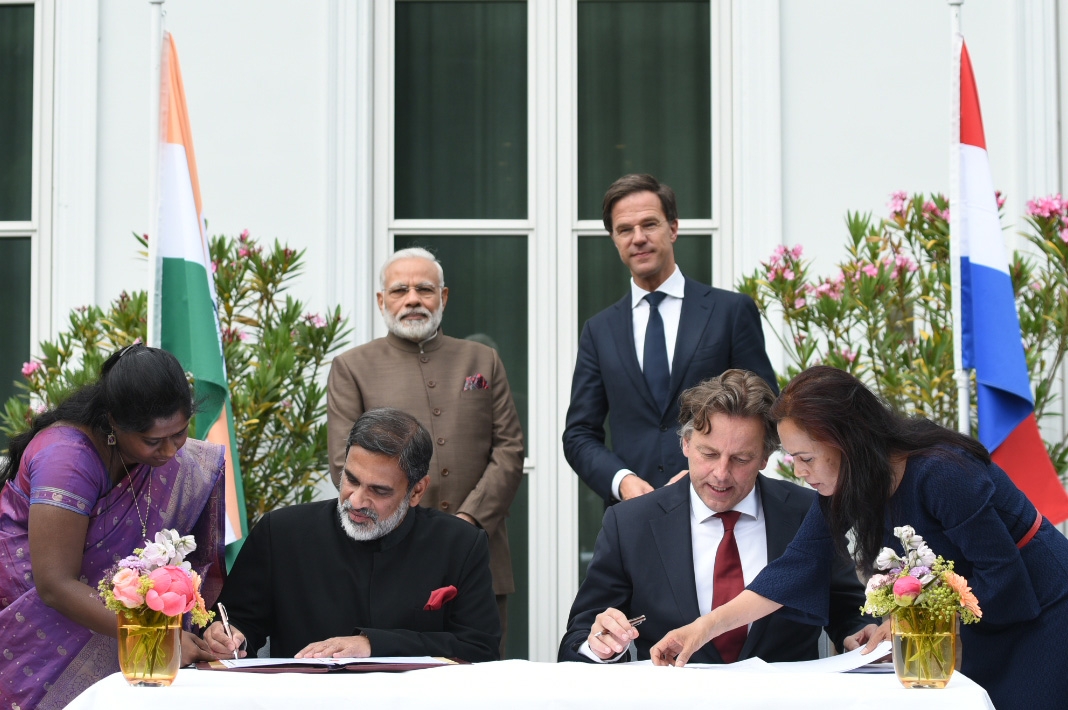 Amsterdam: Prime Minister Narendra Modi and Dutch Prime Minister Mark Rutte witness the signing of MoUs between India and Netherlands in Amsterdam, Netherlands on June 27, 2017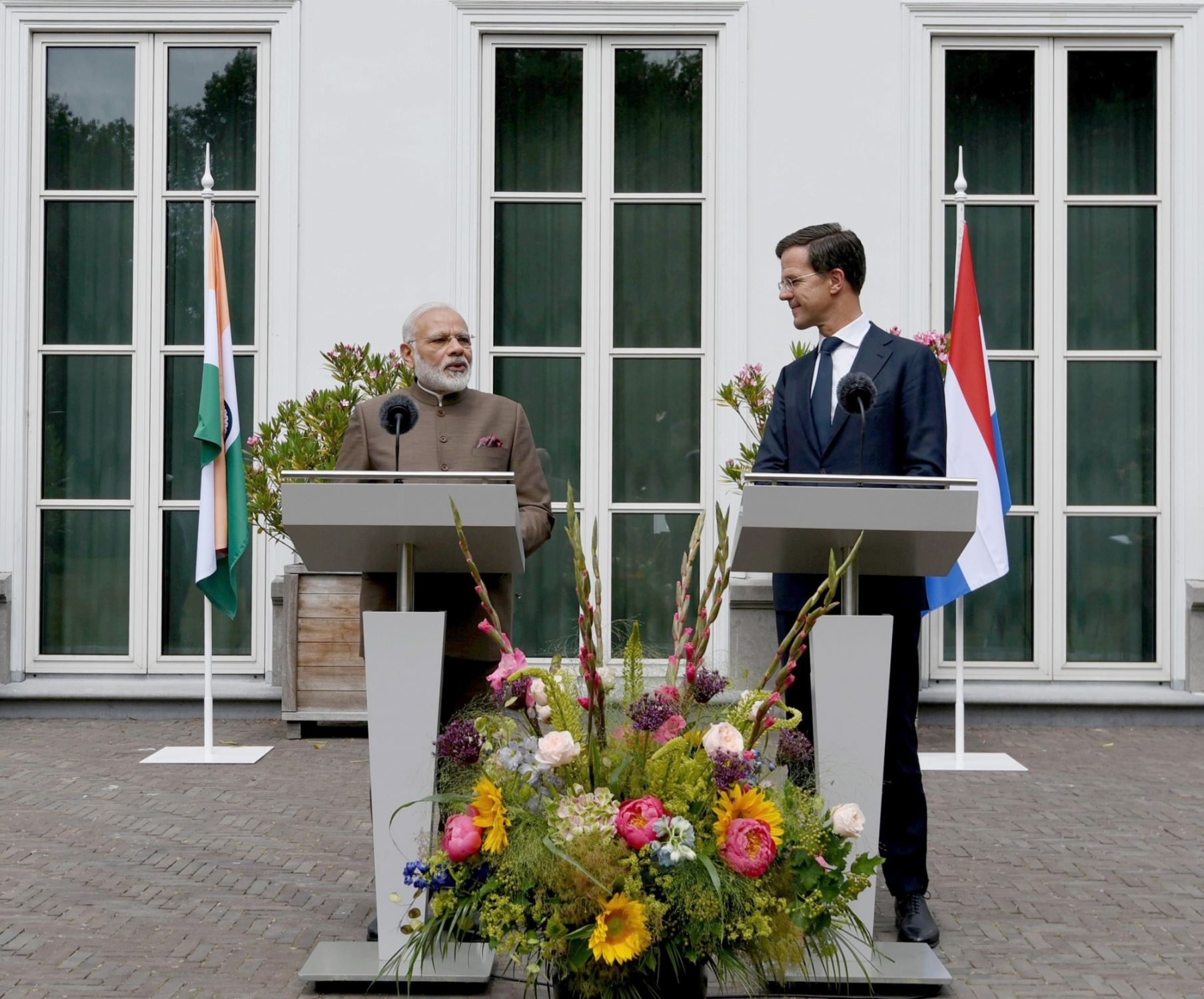 Amsterdam: Prime Minister Narendra Modi and Dutch Prime Minister Mark Rutte during a Joint Press Statement in Amsterdam, Netherlands on June 27, 2017