India's Diwali gets prominence on United States' postal stamp
Washington DC: The United States postal service (USPS) released 'Diwali Forever' stamp to commemorate the Hindu festival Diwali. The stamp released on a joyous occasion shows a traditional 'diya' lit against a sparkling gold background.
The stamp revealed at a formal first-day-of-issue ceremony at the Indian Consulate has the words 'Forever USA 2016' written on it.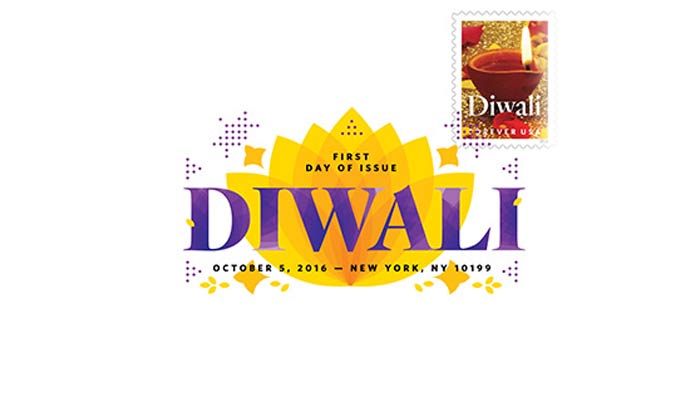 The ceremony was attended by eminent personalities namely USPS Vice President for Mail Entry and Payment Technology Pritha Mehra, Consul General Ambassador Riva Ganguly Das, Congresswoman Carolyn Maloney, Diwali Stamp Project Chair Ranju Batra, India's former Permanent Representative to the United Nations Ambassador Hardeep Singh Puri and Indian-American attorney Ravi Batra.
During the launch Carolyn Maloney said that with the release of the stamps Diwali has rightfully joined the list of other major traditional holidays. "It has taken many years of hard work and advocacy but light has finally triumphed. Today, Diwali has received its long awaited commemorative stamp and rightfully joins the ranks of other major religious and cultural holidays such as Christmas, Kwanzaa, Hanukkah and Eid," she stated.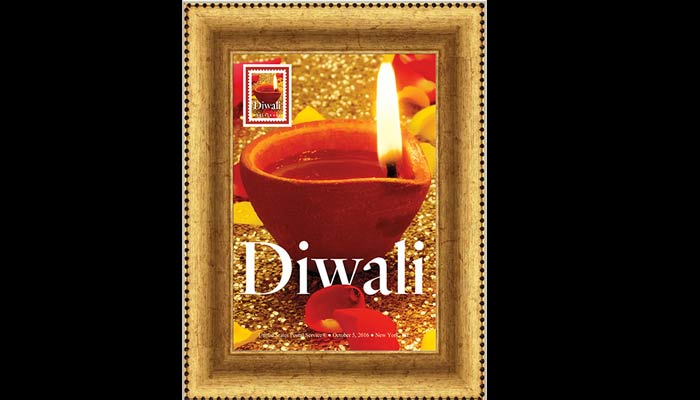 Pritha Mehra, Vice President of Mail entry and Payment Technology said that the postal service is 'honoured' to issue the Forever stamp that celebrates the Festival of Diwali. "We hope these stamps will light up millions of cards and letters as they make their journey through the mailstream," she said.
Indian-American attorney Ravi Batra said, since the start of the American Revolution, destiny has beckoned the US and India to be the closest allies and the Diwali stamp represents nothing short of respectful inclusive indivisibility within America and between two sovereigns.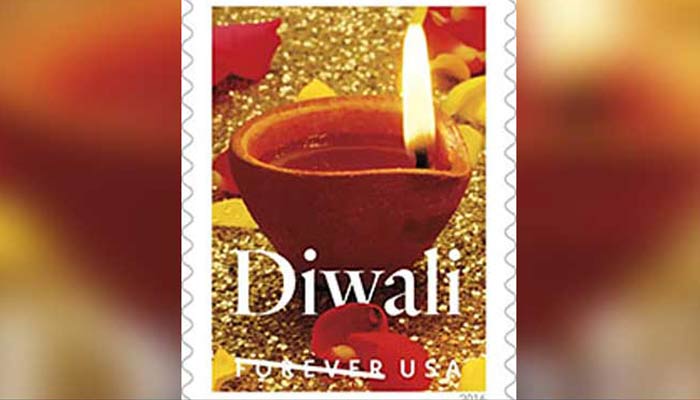 The attorney said that the Diwali stamp would not have become a reality without the 'tireless efforts' of thousands of Indian supporters across the country who signed petitions for its approval.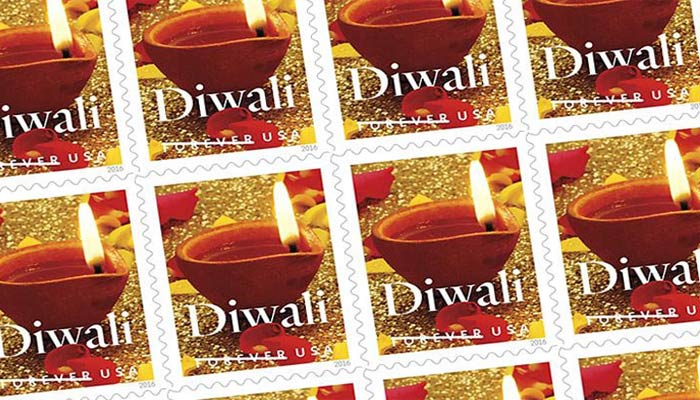 Picture credits: United States Postal Service