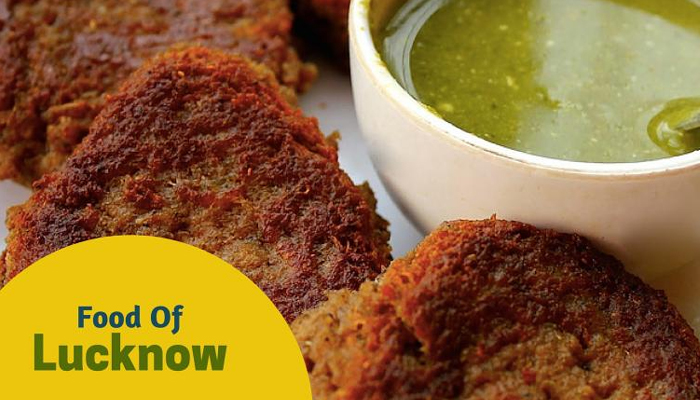 Lucknow: Visiting the city of 'Nawabs' and not reaching the famous food restaurants here is not less than any curse! This place offers a variety of finger-licking and lip-smacking food items for every taste bud. Be it vegetarian or non-vegetarian, spice lover, chaat lover or anyone, the stalls here have everything you need. Incase you are searching for where to hangout this evening, go through these places and pick out what will suit your taste.
Dastarkhwan: Of all the best places to eat in Lucknow, the famous Dastarkhwan restaurant situated in Lalbagh is the ultimate paradise to visit if authentic Awadhi food has been on your mind. Serving from 12:30 PM to 10:30 PM, this restaurant is special for: North Indian, Mughlai, Chinese, and Lucknowi cuisines. From galouti kebabs to mutton biryani, everything served here is so lip-smacking that we can vouch you would end up craving for more.
Royal Cafe: A multi-cuisine restaurant located in the heart of Hazratganj in the city, this cafe would surely become your favorite the moment you step in. Everything from its hospitality to its food is top-notch. What's more? It is also one of the best home delivery restaurants in Lucknow if you wish to eat right in the comfort of your room. Special for finger licking Chaat, this cafe serves North Indian, Mughlai, Chinese, and Fast Food too.
Tunday: Incase you are non-veg lover, u can't take risk missing this place. The Gods of kabab have bestowed this place with the tastiest things in the world. Specially visited for Mutton Biryani, Kebab Paratha, Mutton Curry, Chicken Biryani, Firni, Kheer and Mutton Korma, every bite taken here is outstanding. The kheer which is sold as Firni in Delhi is the perfect dessert to balance and digest all the food you hogged before. And all this comes at an unbelievably cheap price.
Mubeens: Another treat for non-vegetarians is this finest restaurant of the real Mughlai taste, situated in old Lucknow at Akbari Gate – Chowk, serves with its special dishes like Nihari Kulcha, Pasanda, Biryani and much more with their special dessert Kheer. Besides all the Mughlai dishes, Pasanda and Nahari Kulcha is one of the finest and most famous dishes of Mubeen, which has made them popular.
Idrees Biryani (Chowk): Biryani has remained the all time favourite of the meat lovers and Idrees serves the best Biryani you will ever have anywhere in the world. The place is shanty and there is no proper place to eat and probably has repelling ambience. However, the biryani is worth every rice trinket. There is Lalla biryani nearby which is pretty decent too.
Bajpai ki poodi: These are the spiciest stuff for the 'masala' lovers at an alarming frequency. People have very polar opinion about Bajpai, especially given the very high spice content in their sabzi. However, the tiny shop has a queue all time of the day and their poori-sabzi has been in the same package and taste.
Apart from the above mentioned restaurants, Shukla tea stall (Hazratganj), Jalebi (Chappan Bhog), Makkhan Malai (Chowk) – only in winters though, Basket Chat at Royal Cafe (Hazratganj), Kulfi at Chanakya (Parivartan chowk), Prakash Kulfi (Aminabad) and Sharma tea stall are also some of the must-eat places no matter you are a Lucknowite or not.
Keep yourself updated with latest news through Newstrack App. To download App from Google Playstore visit here - Newstrack App