Goods train derails near Kanpur; traffic disrupted
Kanpur: Rail traffic between Lucknow and Kanpur was severely disrupted following derailment of 8 coaches of a concrete-laden goods train between Kanpur bridge and Magarwara railway station on Thursday.
According to railway sources, two coaches of Lucknow-bound goods train were badly damaged while no loss of life has been reported.
Also Read: CISF jawan launches fire at colleagues in Bihar, 4 killed
The senior railway officials from Lucknow and Kanpur have rushed to the spot to supervise restoration of the track which got damaged due to derailment. The down line between Lucknow and Kanpur is totally blocked and operation of many trains got affected.
The trains like Amrapali Express, Bihar Sampark Kranti Express and Sabarmati Express are expected to be either diverted or cancelled due to the mishap, sources added.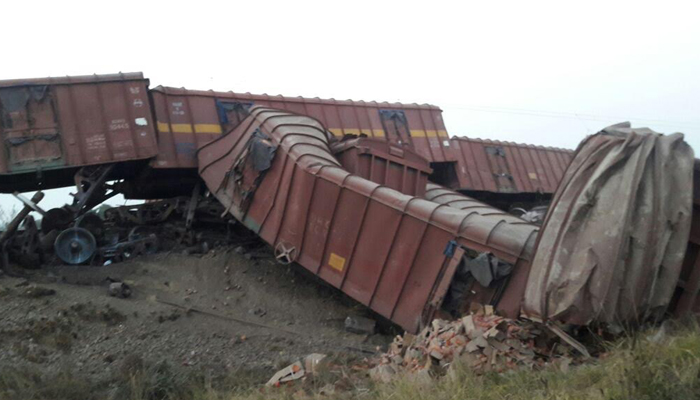 The immediate cause of derailment is yet to be ascertained even as the departmental probe has been initiated.
Earlier in November 2016, 14 coaches of the Patna bound Indore-Patna express were derailed at Pukhrayan, 100kms away from Kanpur, due to rail fracture. In the mishap, 146 people were killed while over 200 suffered injuries.
In another such instance on December 28, 2016, 15 coaches of Sealdah-Ajmer express derailed in Kanpur Dehat, where two people were reportedly died while 50 others got injured. The officials, however, had ruled out any causalities.
List of major trains diverted via Delhi-Moradabad-Bareilly route:
Train No 12226 - Kaifiyat Express
Train No 12554 - Vaishali Express
Train No 12556 - Gorakhdham Express
To see the list of trains cancelled/diverted due to derailment, check the next slide: