Fire broke out in Narwal area in Jammu, three dead
At least three people were burnt to death and more than six were injured in a massive fire broke out in the Narwal area in Jammu
Narwal (Jammu) : At least three people were burnt to death and more than six were injured in a massive fire broke out in the Narwal area in Jammu.
The incident took place in the slum area in Narwal in the intervening hours on Saturday.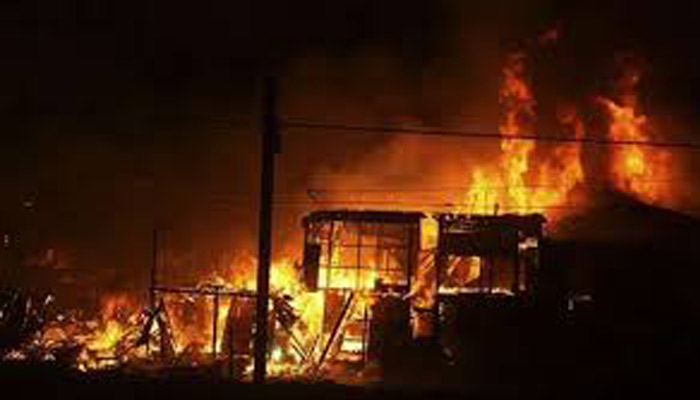 Fire tenders and police officers were immediately rushed to the spot.

Injured were taken to the nearby hospitals.

More than 80 slums were gutted.

The reason of the fire was not ascertained.

The investigation is underway.
This is a developing story. More details are awaited.