Major fire in Maharashtra destroys 200 shops and 40 vehicles
A major fire which broke out in a firecracker market in Aurangabad district in Maharashtra on the eve of Diwali on Saturday
Aurangabad: A major fire which broke out in a cracker market in Aurangabad district in Maharashtra on the eve of Diwali on Saturday destroyed more than 200 shops and 40 vehicles which were parked in the vicinity.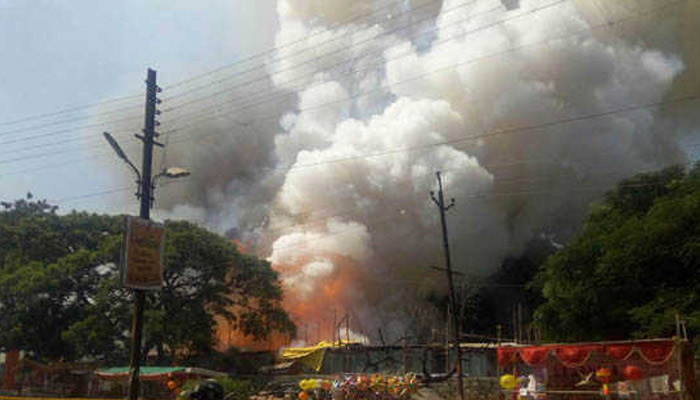 The incident occurred at Zila parishad ground.

Smoke was visible from 2 kilometres away.

No causality was reported .

Ten tenders were used to douse the fire.

More details were awaited.
Also Read: Vadodara: Fire breaks out at crackers shop; eight dead
Also read: Massive fire engulfs Jigyasa hotel in Agra; no casualties