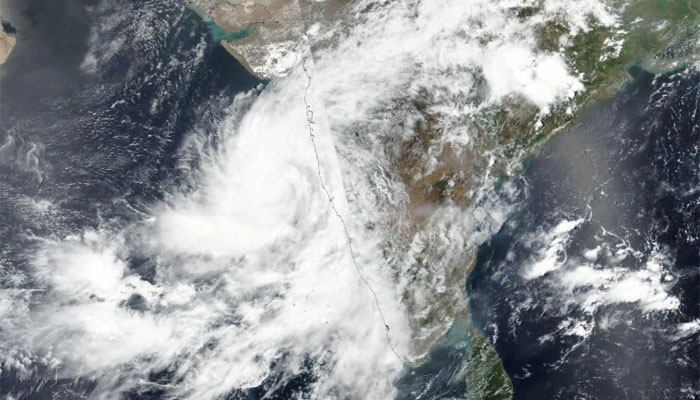 Mumbai: The cyclone Nisarga has been intensifying in past hours and likely to hit Mumbai and Gujarat anytime on Wednesday. Concerned authorities have put the vulnerable regions on alert and have been asked to stock up well before the emergency. The National Disaster Management Authority (NDMA) and The India Meteorological Department (IMD) have already warned both the states.
Several fishermen are stuck with their boat amid sea in Palghar, Mumbai. Constant efforts are being made to get them back to the shore as quickly as possible.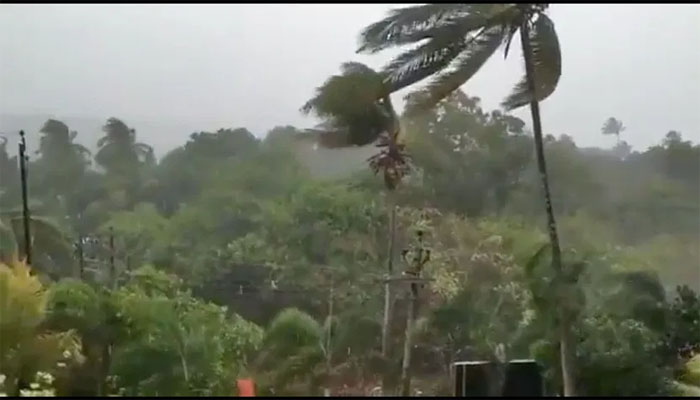 Measures Taken so Far
Union Minister, Amit Shah spoke to Uddhav Thackeray via video conferencing last Monday. He made sure that state is ready in all terms to handle any upcoming disaster.  Total of 10 National Disaster Response Force (NDRF) units are set to work in vulnerable districts while some remain in standby. Gujarat will have 17 NDRF teams while adjoining Mumbai will have 16 to handle the crisis in best possible manner.
Also read : Kanpur Metro: UPMRC completes first pile cap construction post Lockdown
Don't Panic and Stay safe like this
Keep your mobile phones, laptops and all the electric equipment charged. Have a power bank handy.
Try to track of all the updates and warnings, especially in your regions by listening TV, Radio and weather news.
Steer clear from fake news and rumors, they add to the unnecessary panic.
 It would be advisable to keep your utmost important documents in a water proof bag or anywhere else safely.
Keep an emergency box ready with things like- first aid box, emergency food, cash, Aadhar card. Also include candles, matchbox, extra batteries and some thick ropes.
What to do  if you are stuck outside-
Stay away from broken electric wires and poles. Stay away from sharp objects too.
Don't enter the buildings that are already damaged. Enter a safe place.
Call helpline no, they will rescue. Use SMS to connect to family and avoid Whatsapp or calls to save the battery.
Also, avoid indulging in any problem by avoiding panic. Stay safe and don't forget to help others too in the dire times.
Also read: Cyclone Nisarga: High tides hit Dwarka Coast in Gujarat
Keep yourself updated with latest news through Newstrack App. To download App from Google Playstore visit here - Newstrack App