Ram Rahim Case: Curfew-like restrictions in Chandigarh
Chandigarh: Just a day ahead of the crucial judgment in a rape case against Sacha Sauda sect chief Gurmeet Ram Rahim Singh by a special CBI court in Panchkula adjoining here, curfew-like restrictions were imposed in both cities on Thursday.
The government was also mulling a ban on social media platforms in Punjab, Haryana and Chandigarh by banning mobile internet services in case the situation warrants.
ALSO READ: SC ruling on right to privacy set back for govt: Prashant Bhushan
Nearly two lakh sect followers have already descended on Panchkula and its nearby places from across the two states and its neighbouring areas.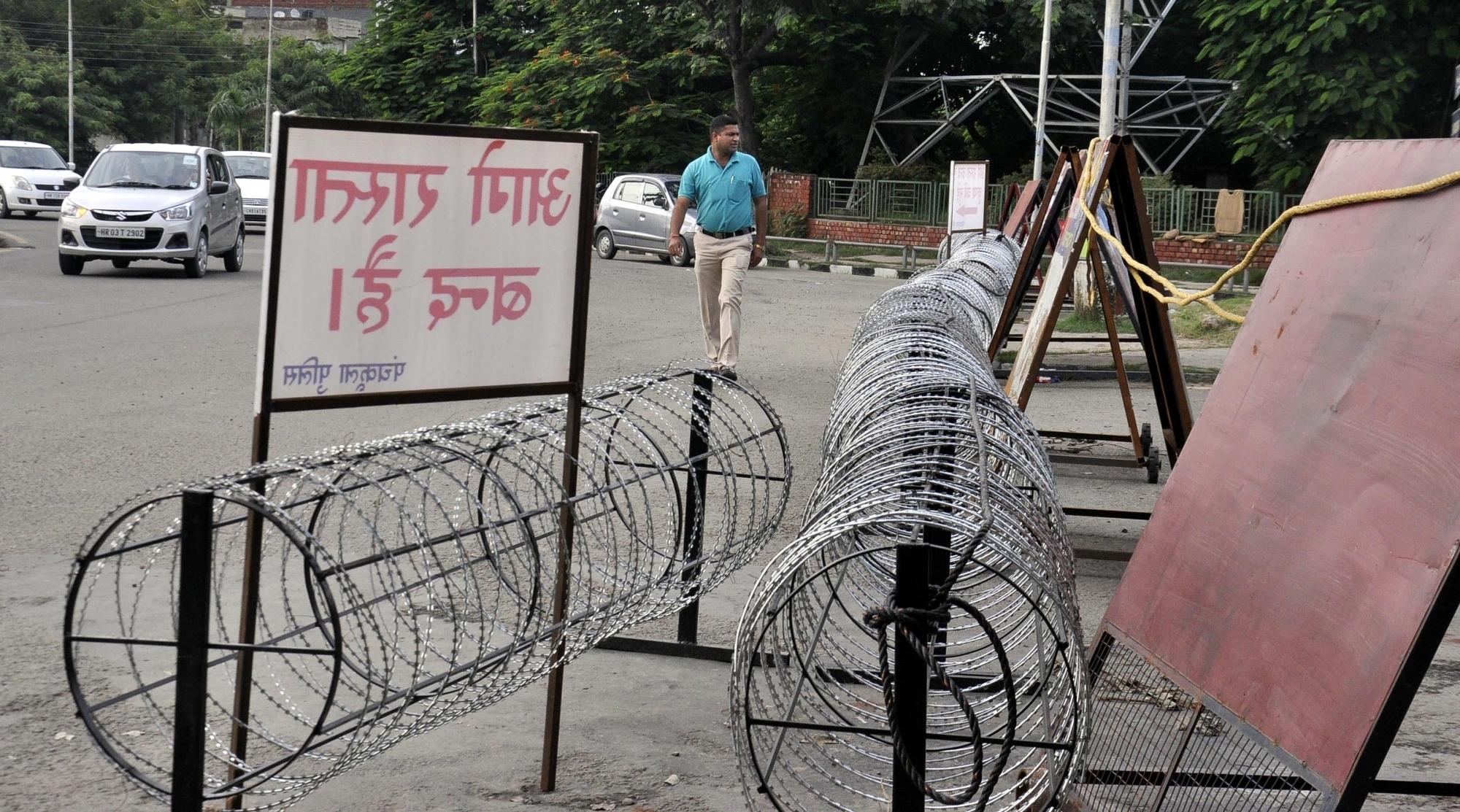 Panchkula: Security beefed up ahead of of the Aug 25 verdict of the CBI court in the rape case against Dera Sacha Sauda chief Gurmeet Ram Rahim Singh
Taking precautionary measures to discourage more followers from reaching Panchkula, Haryana Roadways has stopped plying buses bound for Chandigarh and Panchkula.
Official sources said no public or private bus or any transport vehicle is allowed beyond Ambala city, 45 km from Chandigarh.
Haryana Chief Minister Manohar Lal Khattar has advised all ministers and legislators to remain stationed in their constituencies till August 25, the day of the verdict.
"Directions have been issued by Khattar to all the party MLAs to meet the Dera' followers in their respective constituencies and convince them to not to resort to violence in case the court verdict goes against Gurmeet Ram Rahim Singh," a senior Haryana Minister told IANS.
Suspense still prevailed on Thursday on whether the sect chief would appear in court on Friday.
ALSO READ: Adobe India announces Women in Technology Scholarship Programme
Dera chief's counsel S.K. Garg told reporters: "The health of Gurmeet Ram Rahim Singh has improved now. He was unwell for the quite some time."
As a precautionary measure the administration has declared a three-day holiday from Thursday in all schools in Chandigarh.
Likewise, the Haryana government has closed all colleges and libraries in Panchkula district till Friday.
In Punjab, prohibitory orders have been imposed and all schools and colleges in the state would be closed on August 25, a government spokesperson told IANS here.
He said a complete ban has been issued on carrying of firearms, with orders to shut down the private gun houses selling arms and ammunition to license holders, till the situation normalises.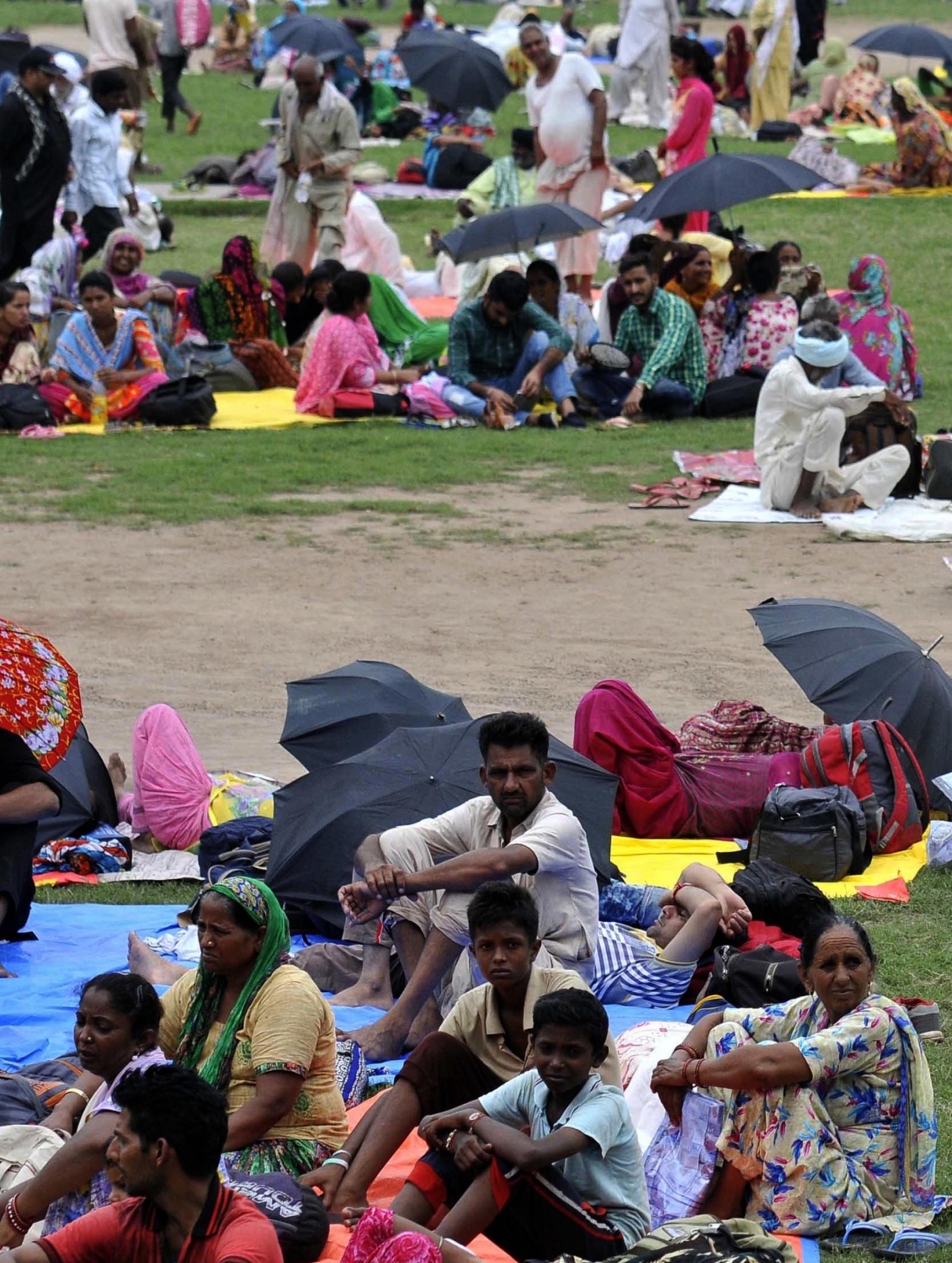 Panchkula: Followers of Dera Saccha Sauda chief Gurmeet Ram Rahim Singh gathered ahead of the Aug 25 verdict
Punjab Chief Minister Amarinder Singh, who reviewed a security meeting here on Wednesday, directed authorities to withdraw 1,000 police personnel from VVIP security and deploy them to strengthen security in the state.
Haryana Additional Chief Secretary Ram Niwas said the government would also call the Indian Army, if the need arises, and even impose a curfew.
Exhorting the sect followers to keep faith in judiciary, he said directions have been issued to all Deputy Commissioners and Superintendents of Police to initiate preventive steps according to the intelligence inputs being received.
ALSO READ: Right to Privacy is fundamental right, rules SC
A riot control room has been set up in Panchkula.
The Special Central Bureau of Investigation court in Panchkula has asked the sect chief to appear in the court on the day when it pronounces its verdict. The hearing in the case has been going on since 2007.
The sect chief, who has lakhs of followers in Punjab, Haryana, and other states, has been accused by a former female follower of raping her more than once inside the sprawling Dera campus on the outskirts of Sirsa town in Haryana, 260 km from Chandigarh.
IANS