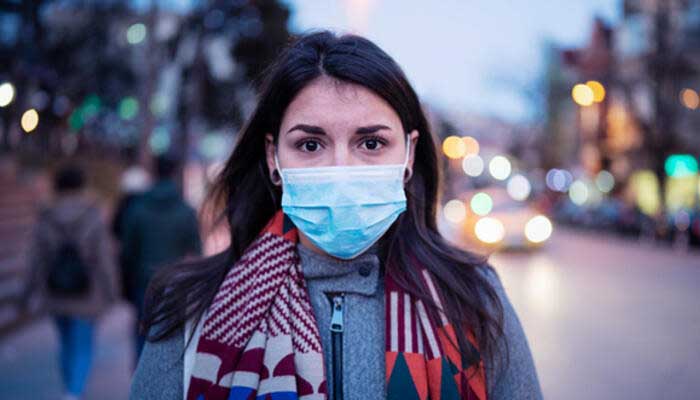 Corona Spread (PC: Social Media)
Lucknow: At present, the protection of public health and reducing the side effects of the epidemic in the economic sector is a top priority. Although the covid-19 vaccine is an important part of safety.
Take Precautions even after vaccination:
It is important to emphasize the continued practice of appropriate covid appropriate behaviors for personal safety. Also community infection prevention such as frequent and well-rinsed masks using soap and water, masks Or wearing a face cover and keeping a minimum physical distance of two yards (six feet) from each other.
To reduce the risk of infection even after vaccination or recovering from covid-19, it is important to make the public aware while explaining the rationale for continuing covid appropriate behavior.
First Frontline workers:
Vaccination of frontline workers will help reduce its social and economic impact by reducing covid-19 mortality. The next group to receive the covid-19 vaccine would be the person over the age of 50 and the co-morbid category under 50, as the death rate is higher in this category. The reason for inclusion of the age group above 50 years for vaccination is also that it will be able to cover 78 per cent of persons with co-morbidities and this will reduce mortality due to covid-19.
Despite the previous history of infection with covid-19, it is advisable to obtain a complete schedule of the covid vaccine. This will help develop a strong immune response against the disease. We have been witness to the National Immunization Program and the impact of vaccination on the elimination of many diseases such as smallpox, polio over the past decades. Similarly, this covid vaccine will prove to be effective in fighting the covid-19 epidemic.
Stay tuned with the newstrack to get fastest updates. Click @englishnewstrack to follow us on Facebook and @newstrackmedia to follow on Twitter.
Keep yourself updated with latest news through Newstrack App. To download App from Google Playstore visit here - Newstrack App