Coronavirus: Single-day rise of 67,597 new infections, 1,188 deaths
Active COVID-19 cases in India have declined to 9,94,891: Health Ministry
New Delhi: The havoc of Corona in India is now less than before. After about a month, for the second consecutive day, less than one lakh new cases of corona have been registered. In the last 24 hours, 67,597 new corona cases came in the country and 1188 infected people lost their lives. Whereas a day before this, 83 thousand 876 new cases of corona had come and 896 people had lost their lives. The good thing is that in the last 24 hours, one lakh 80 thousand 456 people have been cured of corona (recovery rate) i.e. one lakh 14 thousand active cases have been reduced.
Corona latest update:
Since the beginning of the corona pandemic, a total of four crore 23 lakh 39 thousand 611 people have been infected. Out of these, 5 lakh 4 thousand 62 people have died. So far 4 crore 8 lakh 40 thousand people have also been cured. The number of corona active cases in the country is less than 10 lakh. A total of 9 lakh 94 thousand 891 people are still infected with the corona virus, who are undergoing treatment.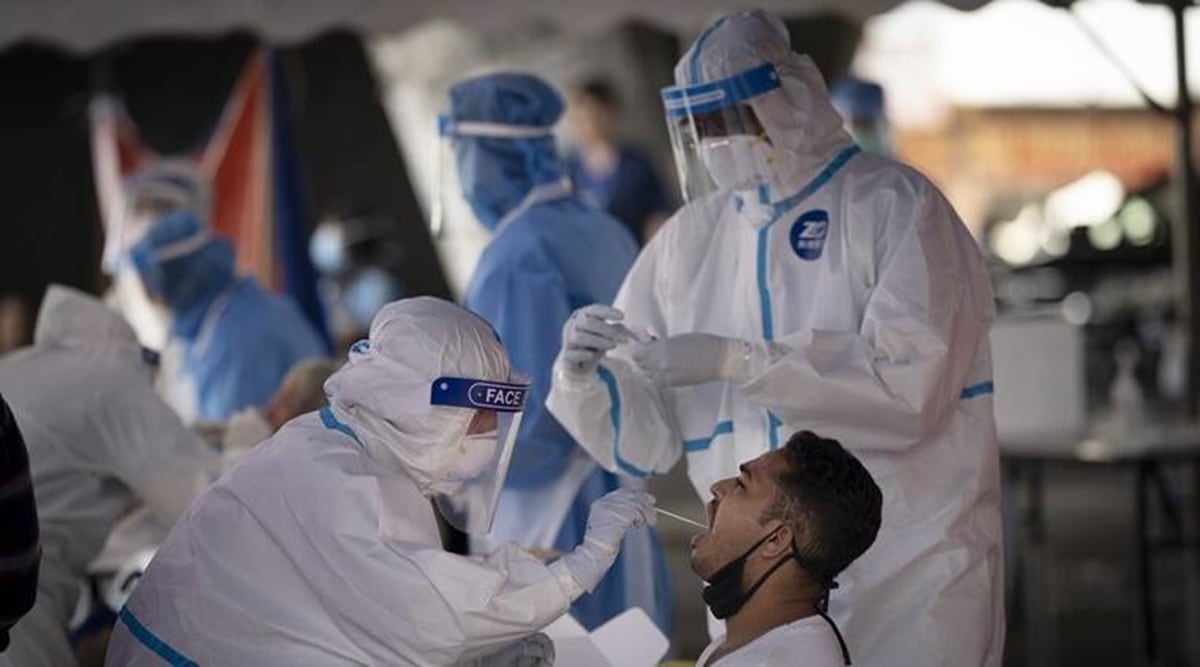 The death rate from corona in the country is 1.19 percent while the recovery rate is 96.19 percent. Active cases are 2.62 percent. India is now at 11th place in the world in terms of Corona Active Cases. India ranks second in terms of the total number of infected.
Whereas India has the highest death after America, Brazil. According to the Indian Council of Medical Research (ICMR), 13,46,534 sample tests were done for corona virus in India yesterday, till yesterday a total of 74,29,08,121 samples were tested.
In the last 24 hours, more than 55 lakh corona doses have been applied. So far more than 170 crore corona vaccines have been administered in the country.
On Monday, 1,151 new cases of corona virus infection were reported in Delhi and 15 patients died while the infection rate increased marginally to 2.62 percent.
Stay tuned with the newstrack to get fastest updates. Click @englishnewstrack to follow us on Facebook and @newstrackmedia to follow on Twitter.