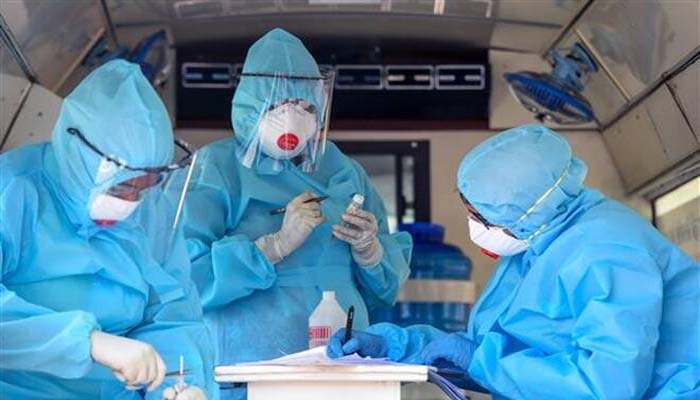 Corona Updates (PC: Social Media)
New Delhi: The country is getting relief from Corona virus these days. Manglaver has been reported to have a major decline in a new case of Corona virus. This is the first time in nearly three months. In India, for the first time since July, new cases of corona have come down to less than 50 thousand in the last 24 hours.
46,791 new cases in last 24 hours:
If you look at the corona figures, the country is getting corona from day to day. In 24 hours, 46,791 new cases have been reported in India while 587 people have died in corona infected. Please tell that for the first time in the last week of July, in the 24 hours of Corona in the country, new cases reached beyond 50 thousand.
Total active cases in the country currently 10.23 percent:
According to Health Ministry data, 46791 new cases of corona virus have been detected in the last 24 hours while 587 people have died. At present there are 75,97,064 cases of corona virus in the country, while the number of active cases is 7,48,538. So far 67,33,329 people have recovered from Corona.
According to the Health Ministry, the total active cases in the country currently is 10.23 percent, while the number of cases of recovery or discharge is 88.26 percent. With this, 1.52 percent people have died due to this infectious disease.
The Ministry of Health said on Tuesday that the trends in corona cases found daily in the 5 most affected states — Maharashtra, Karnataka, Kerala, Andhra Pradesh and Tamil Nadu — are indicating a decline. Corona's active cases are steadily declining in India, as the case load is below 8 lakhs in 3 consecutive days.
According to the ministry, the average daily rate of positive cases in the third week of October stood at 6.13 per cent. This is a result of the successful strategy of testing, trekking, tracing, treating and technology of the Central Government. This has also been effectively followed by the States / Union Territories.
Stay tuned with the newstrack to get fastest updates. Click @englishnewstrack to follow us on Facebook and @newstrackmedia to follow on twitter.
Keep yourself updated with latest news through Newstrack App. To download App from Google Playstore visit here - Newstrack App