Coir Board Exhibition, a Kalraj Mishra show naugurated after 65 years
Lucknow: The 10-day Coir Board exhibition was inaugurated after 65 years on the initiative of Indian Union Cabinet Minister of Micro, Small and Medium Enterprises Kalraj Mishra by the Chairperson of Women Welfare Corporation Geeta Singh on Friday.
The exhibition has been organised at the Rajkiya Inter College in Nishatganj.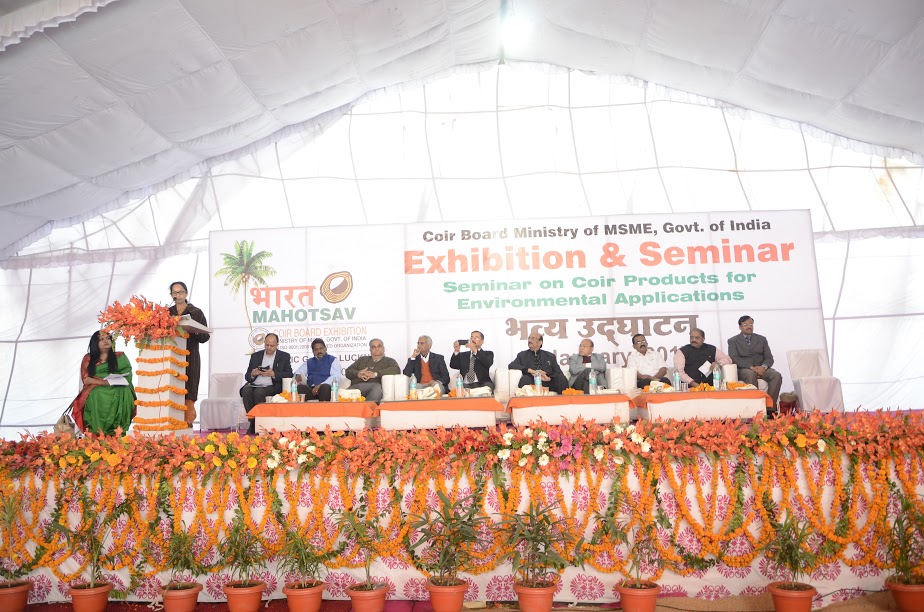 In slide:Seminar has been also organised during the exhibition.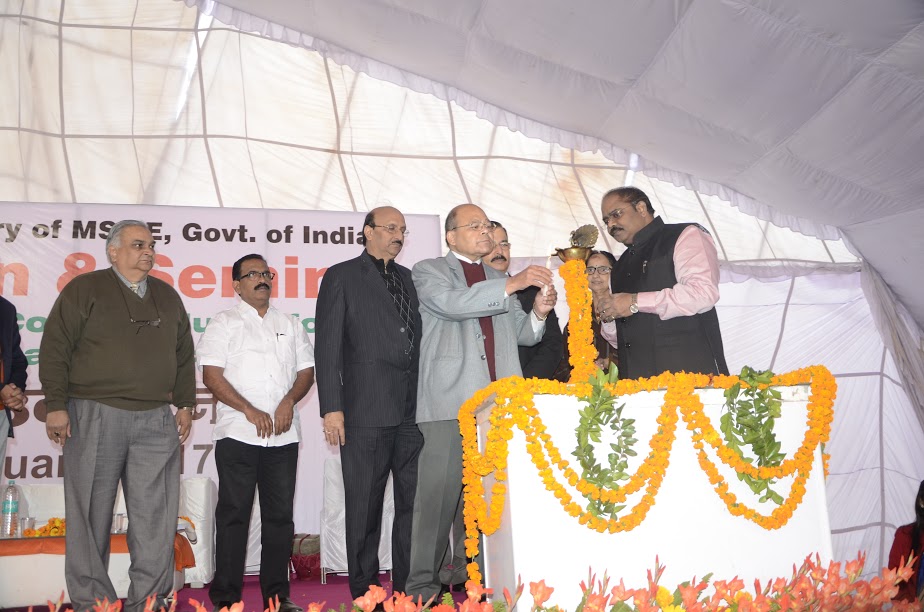 In Slide:The seminar was inaugurated by the director of Medical Education V N Tripathi and headed by the retired IAS R K Mittal.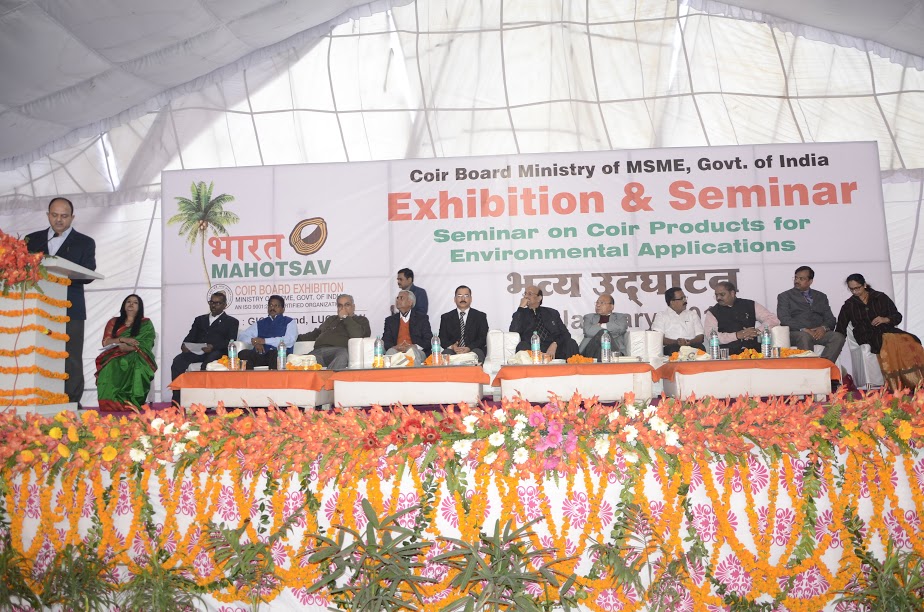 The seminar was attended by the SP leader Ravidas Mehrotra Chief Secretary Santosh Rai and many other ministers.