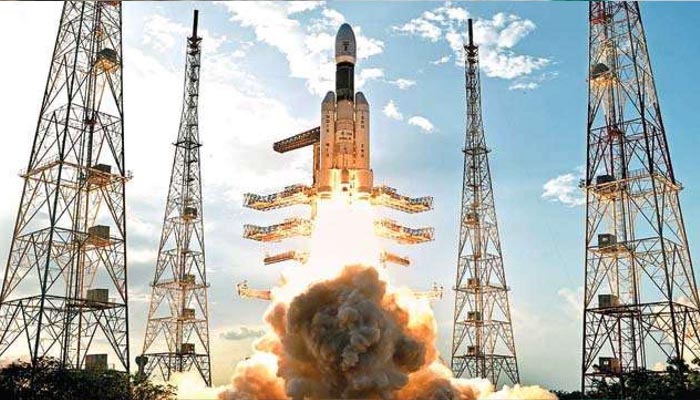 Chandrayaan-2_2019
New Delhi: July 22, 2019, a day which will put India ahead in the game of space expedition by successfully launching its second mission 'Chandrayaan-2' to the moon after US, USSR and China. By doing so India will become world's only country to access moon's south polar region.
'Chandrayaan-2' launch was initially scheduled for July 14, 2019, with the landing expected on September 6, 2019. However, due to a technical glitch in its most powerful rocket GSLV-Mk-III, dubbed 'Baahubali', the launch was aborted  56 minutes and 24 seconds before lift-off on July 15. ISRO, on July 18, announced a new time of launch i.e. July 22, 2019 at 02:43 pm.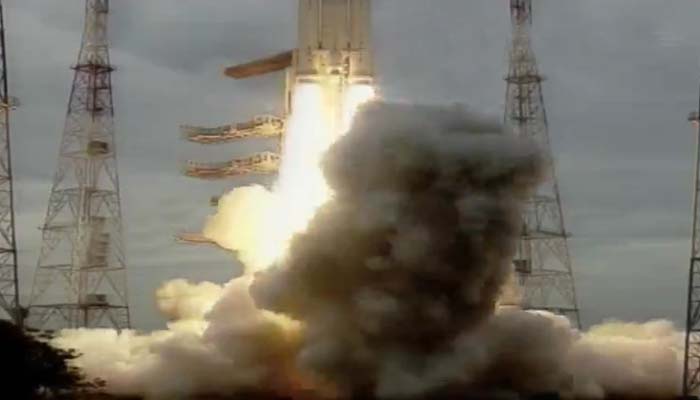 The 3.8 tonnes heavy spacecraft consists of three modules – Orbiter, Lander (Vikram), and Rover (Pragyan). The ambitious Rs 976 crore lunar mission will carry out various experiments, including detection of sparse water molecules above the lunar surface, rock formations, mapping of the surface, minerals and chemical composition.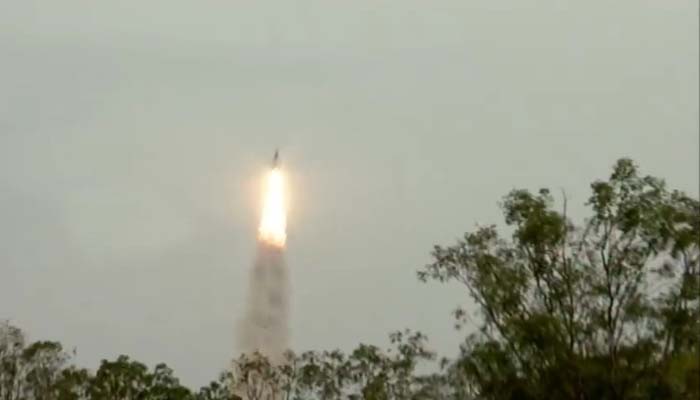 To give you a full update on 'Chandrayaan-2', Newstrack.com has brought to you full information about India's most ambitious space expedition mission. Lets have a brief look at the three modules of  'Chnadrayaan-2'.
The spacecraft weighs 3.8 tonnes and consists of three modules namely Orbiter, Lander (Vikram), and Rover (Pragyan). It will carry out various experiments, including Orbiter.
Orbiter
The orbiter carries five scientific instruments out of which three of them are new, while two others are improved versions of those flown on Chandrayaan-1. The approximate launch mass will be 2,379 kg. The Orbiter High Resolution Camera (OHRC) will conduct high-resolution observations of the landing site prior to separation of the lander from the orbiter.
Vikram (Lander)
The Vikram lander will detach from the orbiter and descend to a lunar orbit of 30 km × 100 km (19 mi × 62 mi) using its 800 N (180 lbf) liquid main engines. It will then perform a comprehensive check of all its on-board systems before attempting a soft landing, deploy the rover, and perform scientific activities for approximately 15 days.
Initially, the lander design employed four main liquid engines, but a centrally mounted engine was added to handle new requirements of having to orbit the Moon before landing. The additional engine is expected to mitigate upward draft of lunar dust during the soft landing. Vikram can safely land on slopes up to 12°.
Some associated technologies include a high resolution camera, Lander Hazard Detection Avoidance Camera (LHDAC), Lander Position Detection Camera (LPDC), an 800 N throttleable liquid main engine, attitude thrusters, Ka band radio altimeter (KaRA), Laser Inertial Reference & Accelerometer Package (LIRAP), and the software needed to run these components
Rover (Pragyan)
The mission's rover is called Pragyan which in Sanskrit means wisdom. The rover's mass is about 27 kg (60 lb) and will operate on solar power. It will move on 6 wheels traversing 500 meters on the lunar surface at the rate of 1 cm per second, performing on-site chemical analysis and sending the data to the lander, which will relay it to the Earth station.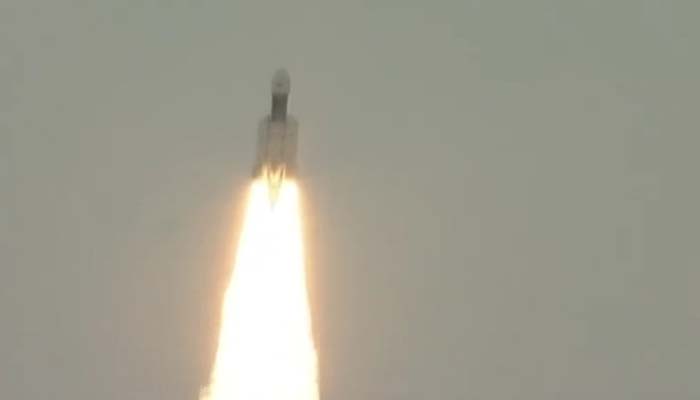 For navigation, the rover uses:
-Stereoscopic camera-based 3D vision: two 1 megapixel, monochromatic NAVCAMs in front of the rover will provide the ground control team a 3D view of the surrounding terrain, and help in path-planning by generating a digital elevation model of the terrain. IIT Kanpur contributed to the development of the subsystems for light-based map generation and motion planning for the rover.
-Control and motor dynamics: the rover has a rocker-bogie suspension system and six wheels, each driven by independent brushless DC electric motors. Steering is accomplished by differential speed of the wheels or skid steering.
-The expected operating time of Pragyan rover is one lunar day or around 14 Earth days but its power system has a solar-powered sleep/wake-up cycle implemented, which could result in longer service time than planned.