Bhartiya Janata Party marks PM Modi's birthday as 'Sewa Diwas'
New Delhi: Wishes poured in for Prime Minister Narendra Modi on his 67th birthday on Sunday, being observed by the ruling Bharatiya Janata Party (BJP) as 'Sewa Divas' or day of service.
As the Prime Minister inaugurated the Sardar Sarovar project at Kevadia in Gujarat, BJP leaders and ministers took a lead in cleanliness and other campaigns.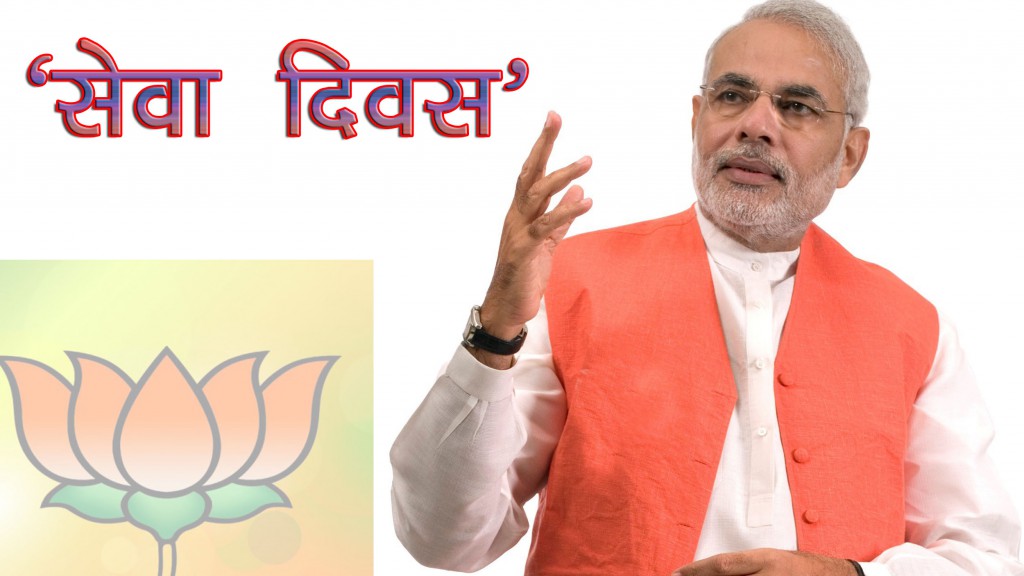 "On his 67th birthday, wishing Prime Minister Narendra Modi a long life and many years of service to the nation," President Ram Nath Kovind tweeted.
Ministers picked up brooms and swept the streets in Delhi promoting Modi's Swachh Bharat Abhiyan.
ALSO READ: PM Modi begins 67th birthday with mother's blessings; Full schedule
Defence Minister Nirmala Sitaraman took part in a cleanliness drive at Gopinath Bazar in Cantonment area. Environment Minister Harsh Vardhan hosted an eye check-up camp and took part in cleanliness drive.
Bihar Chief Minister Nitish Kumar, Finance Minister Arun Jaitley, BJP President Amit Shah and Home Minister Rajnath Singh greeted the Prime Minister.
"Seva is the best way to celebrate the birthday of Pradhan Sewak Narendra Modi," Shah tweeted.
ALSO READ: PM Narendra Modi inaugurates Sardar Sarovar Dam in Gujarat's Kevadia
Jaitley said, "May he be blessed with long and healthy life and he continues to lead us for years."
"His leadership and tenacity has immensely benefitted the nation. I pray for his long and healthy life," Rajnath Singh tweeted.
With IANS inputs...