Bill Gates meets Yogi in Lucknow; discusses business opportunities
Lucknow: Uttar Pradesh Chief Minister Yogi Adityanath, on Friday, met a delegation led by Bill Gates, founder of Microsoft Corp & Bill & Melinda Gates Foundation at Shastri Bhavan here.
Gates Foundation, which has a long expertise in sewage treatment solutions, expressed its willingness to work on this issue in Uttar Pradesh to treat municipal waste and help clean rivers.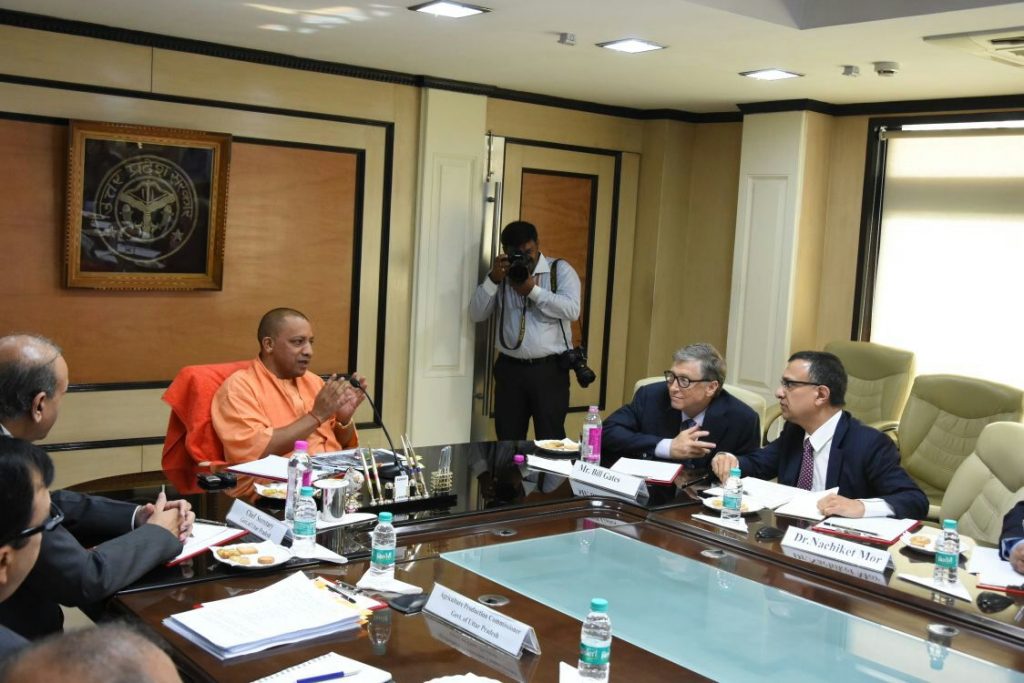 Gates Foundation also is working on a better drug to treat tuberculosis faster and it is hopeful of preparing a new drug in some years. Bill Gates said, "I see a need to promote usage of birth spacing tools to help improve maternal & neonatal health in UP."
Gates also expressed his willingness to work on issue of strengthening Anganwadi centers to tackle issue of child malnutrition & fortify their diets through existing government programs.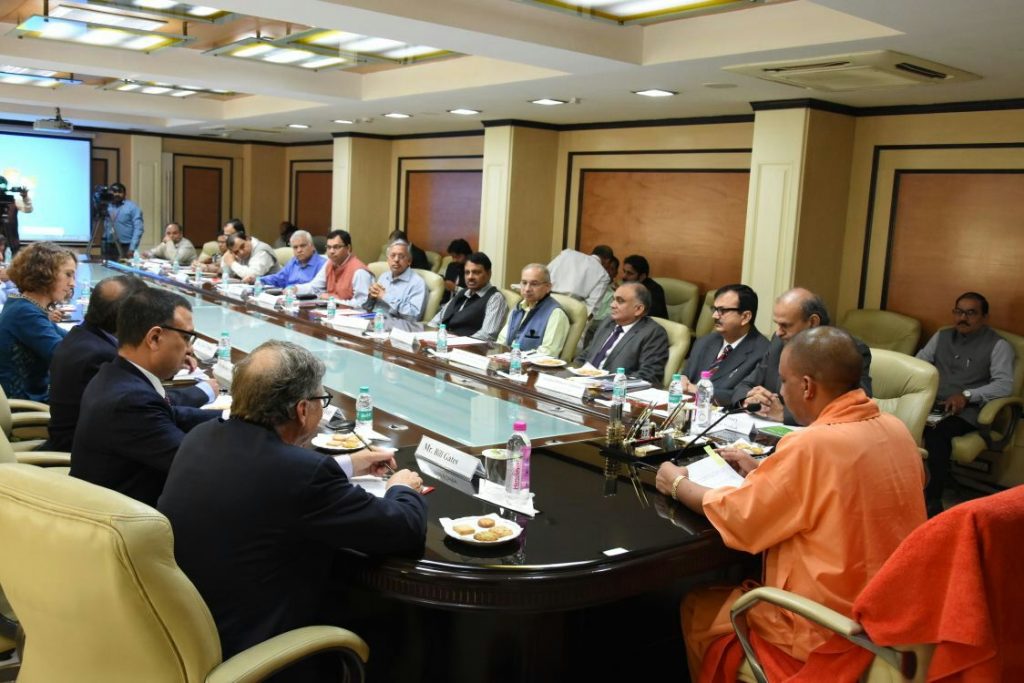 Welcoming the Microsoft founder, UP CM said, "It is a matter of great joy and pleasure for us that you have been able to take time out of your busy schedule to be here with us."
He added, "Eliminating the menace of JE/AES one of the top priorities of UP Government, Gorakhpur's BRD medical college has been on the forefront of this mission."