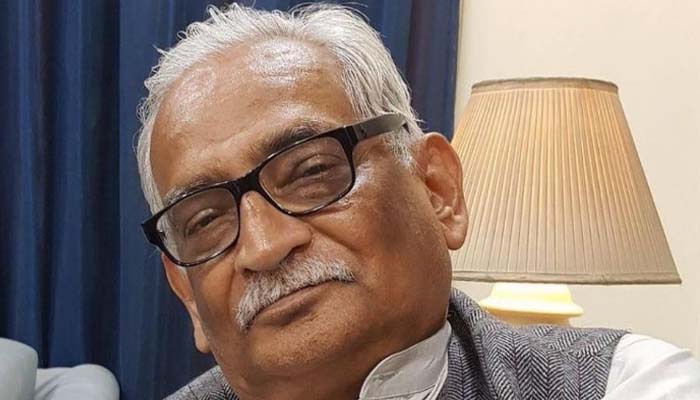 Ayodhya Case: This is why Muslim Party 'sacks' advocate Rajeev Dhavan
New Delhi: Representing Muslim party's side in Ayodhya matter, senior advocate Rajeev Dhavan, on Tuesday morning put out a post on social media saying he has been sacked by the Muslim side in one of the cases and he was not made the part of filing the first review petition a day ago.
"Just been sacked from the Babri case by AOR Ejaz Maqbool who was representing the Jamiat. Have sent formal letter accepting the 'sacking' without demur. No longer involved in the review or the case," read his Facebook post.
ALSO READ: Rajnath speaks of PM's dissatisfaction with absenteeism among BJP MPs
Dhavan has also shown his disappointment on the grounds indicated by Arshad Madani for his sacking. As per Rajeev, he was sacked due to poor health, which is a complete nonsense. The senior advocate further said that Jamiat has every right to remove me from the case but the reasons for my sacking are untrue.
He wrote in his second Facebook post on Tuesday morning: "I have been informed that Mr Madani has indicated that I was removed from the case because I was unwell. This is total nonsense. He has a right to instruct his lawyer AOR Ejaz Maqbool to sack me which he did on instructions. But the reason being floated is malicious and untrue."
As per the president of Jamiat, Arshad Madani, Rajeev was not well and hence the petition was filed without his approval.
When Ejaz Maqbool was asked the same he claimed that due to Dhavan's appointment  with his dentist on Monday he could not be consulted before filing of the review petition.
ALSO READ: God save India's economy: Chidambaram on BJP MP's GDP remark
However, other advocates associated with the Muslim side in the case expressed their disappointment over the latest development. And one of them told the media that Dhavan was hurt by the manner in which the first petition was filed.
"He is a man of great stature and he is now hurt by the manner in which the first petition was moved. There are still four more petitions which will be filed with the support of the All India Muslim Personal Law Board. We will try to persuade Dhavan to come back in the case for us," said a lawyer.
Challenging Supreme Court's November 9 Ayodhya verdict, Muslim parties had filed the first review petition on December 2, with Ajaz Maqbool as the advocate on record (AoR). This petition is backed by the Jamiat Ulema-e-Hind, and was filed by one of the individual plaintiffs in the case.
This is to be mentioned that the Sunni Waqf Board had welcomed apex court verdict open heatedly and said it will not be filing the review petition to challenge the Ayodhya verdict that gave the entire disputed land to the Hindus.
ALSO READ: Show-cause notices issued to para-teachers for skipping work
Keep yourself updated with latest news through Newstrack App. To download App from Google Playstore visit here - Newstrack App