Anti-India slogans written on Kashmiri apples found in Haryana
Boxes containing Kashmiri apples with anti-India slogans were found in Sirsa in Haryana on Friday which seems to have link with surgical strike
Sirsa: Boxes containing Kashmiri apples with anti-India slogans were found in Sirsa in Haryana on Friday which seems to have link with surgical strike.
When the two boxes of apples were opened, two apples among them had an anti-Indian slogan written, which read, " We want freedom, dogs go back."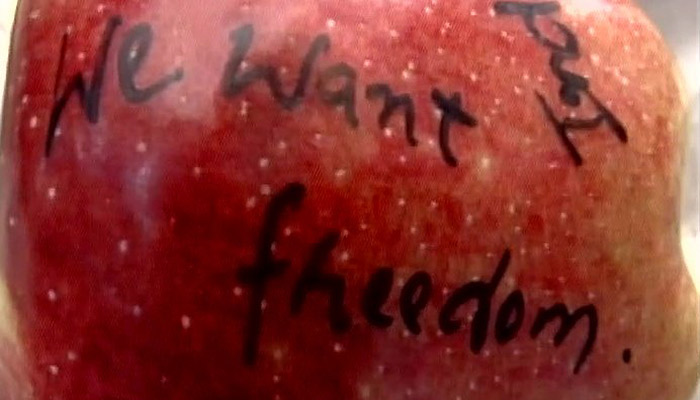 Another slogan read," We are freedom fighters from Kashmir, Pulwana" ,K. Abhir brothers and sons."
Also Read: Ridiculous! Pak chooses balloons not bombs to terrify India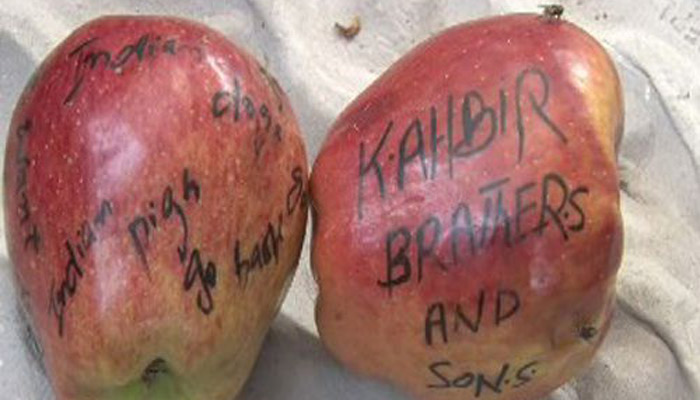 The apple boxes were purchased by Harish Kumar, a resident of Bata Colony, Sirsa.

After reading the message Harish went narrated the incident to the police.

The intelligence agencies have been alerted in the area.

Further investigation is underway.